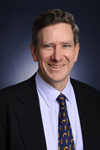 R. Jamie Anderson
Deputy Chairman
R. Jamie Anderson is a Deputy Chairman and member of the Global Banking Operating Committee and co-chair of the Equity Commitments Committee of RBC Dominion Securities Inc. In that capacity he has responsibility for senior account coverage and execution of advisory assignments. He has had extensive experience in investment banking with RBC Capital Markets and Morgan Stanley in Toronto and New York. He has provided financial and merger and acquisition advice to a wide range of Canadian and international companies. For RBC, he is responsible for Enterprise Strategy and Corporate Development and reports to Gord Nixon, CEO of RBC. He has a B. Comm from the University of Toronto and an MBA with Distinction from the Harvard Business School. Mr. Anderson is a member of the Board of Directors of the Centre for Addiction and Mental Health Foundation, co-chair of the Transforming Lives Campaign of CAMH, member of the Board of Outward Bound Global, (previously Chair of Outward Bound International) and a Continuing Senior Fellow of Massey College.
---

Stewart Burton
Vice Chairman
Stewart Burton is Vice Chairman and member of the Global Banking Operating Committee. He is responsible for senior client coverage and has extensive experience in investment banking, providing both financing and merger and acquisition advice across a broad range of industries. Stewart joined the Corporate Finance Department of RBC Capital Markets in 1986 after earning his MBA degree from the Harvard Business School. Stewart also holds an HBA from the University of Western Ontario. Prior to completing his MBA, Stewart earned his Chartered Accountants designation after spending three years with Ernst and Young. He is a Director of the Canadian Opera Company.
---
Peter Dymott
Vice Chairman
Peter currently holds the position of Vice Chairman, RBC Capital Markets. He is responsible for senior client coverage and developing opportunities for closer collaboration between Global FIC and Investor and Treasury Services.

Peter joined Pitfield MacKay Ross in 1979, PMR then merged with Dominion Securities in 1984. Peter managed the FX forward business before assuming responsibility for Money Markets and Repurchase Lending after the formation of the GTU (Global Trading Unit), the merger of Dominion Securities trading business with the Royal Bank's Treasury Unit in 1996.

In 2005 the firms Money Markets group was merged into Fixed Income Products. Following shortly after, the firms FX and Fixed Income Derivatives businesses were also merged to create Fixed Income and Currencies (FIC) and Peter was responsible for Canada. Peter has served as Chair of the firms annual United Way of Toronto Campaign and has recently completed a five year term on North York General Hospital's Foundation Board of Directors.

Peter lives in Toronto with his wife Ginny and has two children.
---

Michael Fortier
Vice Chairman
Since October 2010, Mr Fortier is Vice Chairman, RBC Capital Markets. Prior to joining the Royal Bank of Canada, he had been active principally in the fields of banking, politics and law.
Over the past 25 years, Mr Fortier has worked as a senior relationship banker for several Wall Street (Morgan Stanley, Credit Suisse) and Canadian (TD Securities) investment banking firms and worked in Canada and the UK for one of the leading Canadian law firms (Norton Rose).
Between January 2006 and November 2008, Mr Fortier served as Canada's Minister of Public Works and Minister of International Trade. Throughout this period, he also acted as the Minister responsible for Greater Montreal. Mr Fortier also chaired Prime Minister Stephen Harper's Conservative Party leadership campaign in 2004 and the Party's 2004 and 2006 federal election campaigns.
Mr Fortier sits on the boards of CAE, Aimia, Pomerleau, as well as the International Advisory Board of United Technologies (UTC). He is also active with many philanthropic organizations, including as Chairman of Ste Justine Hospital's Foundation. He has also accepted numerous pro bono assignments from municipal, provincial and federal governments, notably negotiating the return of Formula One racing to Canada in 2010.
Mr Fortier lives in Montreal with his wife Michelle and his six children.
---
Lisa Pollina
Vice Chairman
Lisa Pollina is Vice Chairman, RBC Capital Markets and is responsible for senior client coverage for financial institutions. Prior to joining RBC, Ms. Pollina was at Bank of America where she was responsible for the corporate banking division. Previous executive roles include those as a founding partner in Bordeaux Capital and an operating executive for a Chase Capital Partners/Flatiron investment portfolio firm.

During President Clinton and President Bush's terms, Ms. Pollina represented the United States of America at NATO-related meetings as a Councillor delegate to the Atlantic Council of the United States and as a Fellow of the German Marshall Fund.

Ms. Pollina serves as a Trustee for the William Blair Mutual Fund family as well as on the Investment Committee and Finance Council for the Archdiocese of Chicago. In addition to holding an MBA from the Yale School of Management, Ms. Pollina has taught strategy at Yale and corporate finance at the University of Chicago.
---
Gordon Ritchie
Vice Chairman
Gordon Ritchie has been with RBC Capital Markets for 32 years, and currently holds the position of Vice Chairman. From 2001 through 2005, Gordon served as Managing Director and Head of the Global E&P Energy Group. Previously, Gordon spent six years in New York where he served as President and Chief Executive Officer of RBC's U.S. Broker/Dealer Operations (1993 to 1999) where he was responsible for development and execution of the RBC Capital Markets U.S. business strategy. From 1989 through 1993, Gordon was co-Head of RBC's International Corporate Finance Group based in London, England. He has extensive experience in investment banking with RBC Capital Markets in Europe, the United States and Canada. Gordon holds an MBA (1977) from the University of Western Ontario, a Bachelor of Economics (1975) from the University of Alberta, as well as securities industry regulatory designations in Canada, the U.K. and the U.S.. He served for two years as a member of the New York area Advisory Committee to the New York Stock Exchange Board of Directors, was Chair of the 2003 Calgary and Area United Way Campaign and 2005 Board Chair of the United Way of Calgary and Area. Gordon is Past Board Chair of WinSport Canada (formerly Calgary Olympic Development Association) and sits on the Investment Committee of the Board of Governors of the University of Calgary.
Sir Andrew Foster
Deputy Chair
Sir Andrew Foster is the Deputy Chairman of the RBC Europe Limited and serves on the boards of a number of listed companies including PruHealth and National Express. He is also the chairman of Commonwealth Games England. He served as chief executive of the Audit Commission for England and Wales between 1992 and 2003, and was previously Deputy Chief Executive of the NHS and Director of Social Services for North Yorkshire County Council. Sir Andrew was recently the chairman of the Government's Intercity Express Programme (IEP) Review, and he also chaired the Commission on 2020 Public Services, which reported in September. In addition, he has chaired reviews on the Capital Programme in Further Education, which was published at the end of March 2009, and before that on Further Education and Athletics.
---
Dr. John Roberts
Chairman
Dr Roberts has been the Chairman of RBC Europe Limited since 2009. Dr Roberts is the former CEO of United Utilities plc, Manweb and Hyder Utilities. His current roles include Chairman of Halite Energy Group Limited, Blackrock New Energy Investment Trust and BlueBay Asset Management Ltd. He is an adviser to Fortis Clean Energy Trust. He is also a Fellow of the Royal Academy of Engineering, the Institution of Engineering and Technology, the Association of Chartered Certified Accountants and a Companion of the Chartered Management Institute. He was awarded the CBE in 2005 and is a Deputy Lieutenant of the County of Merseyside.