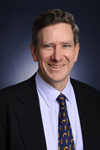 R. Jamie Anderson
Deputy Chairman
R. Jamie Anderson is a Deputy Chairman and member of the Global Banking Operating Committee and co-chair of the Equity Commitments Committee of RBC Dominion Securities Inc. In that capacity he has responsibility for senior account coverage and execution of advisory assignments. He has had extensive experience in investment banking with RBC Capital Markets and Morgan Stanley in Toronto and New York. He has provided financial and merger and acquisition advice to a wide range of Canadian and international companies including Alcan, Inco, Barrick and Nexen. For RBC, he is responsible for Enterprise Strategy and Corporate Development and reports to Dave McKay, CEO of RBC. He has a B. Comm from the University of Toronto and an MBA with Distinction from the Harvard Business School. Mr. Anderson is a member of the Board of Directors of the Centre for Addiction and Mental Health Foundation, co-chair of the Breakthrough Campaign of CAMH, member of the Board of Outward Bound Global, (previously Chair of Outward Bound International) and a Continuing Senior Fellow of Massey College.
---
Gordon Bell
Vice Chairman
Gordon Bell is Vice Chairman for RBC Capital Markets' Global Mining and Metals Group. In this role, he is responsible for senior client relationships for the firm's North American and international mining and metals clients, providing advice and execution on mergers and acquisitions, corporate strategy, and debt and equity financing. From 2001 to 2016, Gord was the Global Head of RBC's Mining & Metals group, leading the expansion and growth of the firm's practice domestically as well as in London, Australia and Asia, establishing RBC as a leader in the sector globally.
Prior to joining RBC in 1989, Gord worked as a consulting mining engineer and in mine development. From 1995 to 1999, he took a leave from RBC Capital Markets for a position as Chief Financial Officer of a Denver-based precious metals company, where he was responsible for that firm's financial, M&A and external reporting activities. Gord received a Bachelor of Science in Mining Engineering from Queen's University in Kingston, Ontario and an MBA from Washington University in St. Louis. Gord is an ardent advocate for mental health, having served on the board of trustees of the Centre for Addiction and Mental Health (CAMH) and as Chair of CAMH's Transforming Lives gala. He also served on the advisory board for Literature for Life and is a member of the Campaign Cabinet for the Queen's University Engineering capital campaign.
---

Stewart Burton
Vice Chairman
Stewart Burton is Vice Chairman and member of the Global Banking Operating Committee. He is responsible for senior client coverage and has extensive experience in investment banking, providing both financing and merger and acquisition advice across a broad range of industries. Stewart joined the Corporate Finance Department of RBC Capital Markets in 1986 after earning his MBA degree from the Harvard Business School. Stewart also holds an HBA from the University of Western Ontario. Prior to completing his MBA, Stewart earned his Chartered Accountants designation after spending three years with Ernst and Young. He is a Director of the Canadian Opera Company.
---

Andrew Federer
Vice Chairman
Andrew Federer is Vice Chairman, RBC Capital Markets and is a member of the Global Investment Banking Management Committee, the Equity Commitments Committee and the Mezzanine Finance Committee. He is responsible for senior client relationships and for providing advisory and deal execution services for the firm's global clients, including: mergers and acquisitions, leveraged loan and high yield financings, bond issuance, and IPOs and secondary offerings. Andrew has an extensive and broad range of transactional experience having advised a number of North America's largest corporate issuers and private equity firms. He also previously served as Head of Corporate Finance in Canada with responsibility for the management and direction of a number of teams, including: Communications, Media & Telecom, Financial Institutions, Consumer and Industrial Products, Financial Sponsors, Infrastructure Coverage, and Infrastructure (PPP) Project Finance. Mr. Federer is a member of the Board of Trustees of The Art Gallery of Ontario, Vice Chairman of the Board of Governors of The Bishops Strachan School and Co-Chairman of the RBC Capital Markets Foundation.
---

Michael Fortier
Vice Chairman
Since October 2010, Mr Fortier is Vice Chairman, RBC Capital Markets. Prior to joining the Royal Bank of Canada, he had been active principally in the fields of banking, politics and law.
Over the past 25 years, Mr Fortier has worked as a senior relationship banker for several Wall Street (Morgan Stanley, Credit Suisse) and Canadian (TD Securities) investment banking firms and worked in Canada and the UK for one of the leading Canadian law firms (Norton Rose).
Between January 2006 and November 2008, Mr Fortier served as Canada's Minister of Public Works and Minister of International Trade. Throughout this period, he also acted as the Minister responsible for Greater Montreal. Mr Fortier also chaired Prime Minister Stephen Harper's Conservative Party leadership campaign in 2004 and the Party's 2004 and 2006 federal election campaigns.
Mr Fortier sits on the boards of CAE, Aimia, Pomerleau, as well as the International Advisory Board of United Technologies (UTC). He is also active with many philanthropic organizations, including as Chairman of Ste Justine Hospital's Foundation. He has also accepted numerous pro bono assignments from municipal, provincial and federal governments, notably negotiating the return of Formula One racing to Canada in 2010.
Mr Fortier lives in Montreal with his wife Michelle and his six children.
---
Joe Cunningham
Vice Chairman
Joe Cunningham is Vice Chairman, Global Investment Banking, and provides senior coverage of clients in the pipeline and midstream sectors of the U.S. energy industry. He previously served as Managing Director and Co-Head, U.S. Energy Group from 2006-2016. Mr. Cunningham has 35 years of energy industry investment banking experience, including 25 years with RBC Capital Markets and predecessor companies. Mr. Cunningham received a BA degree from Georgetown University and an MBA degree, with distinction, from Harvard Business School.
---
Dr. John Roberts
Chairman
Dr Roberts has been the Chairman of RBC Europe Limited since 2009. Dr Roberts is the former CEO of United Utilities plc, Manweb and Hyder Utilities. His current roles include Chairman of Halite Energy Group Limited, Blackrock New Energy Investment Trust and BlueBay Asset Management Ltd. He is an adviser to Fortis Clean Energy Trust. He is also a Fellow of the Royal Academy of Engineering, the Institution of Engineering and Technology, the Association of Chartered Certified Accountants and a Companion of the Chartered Management Institute. He was awarded the CBE in 2005 and is a Deputy Lieutenant of the County of Merseyside.