Voices of our Global Leaders
"Throughout my career at RBC, I have focused my D&I efforts on creating an inclusive, respectful and safe environment for my fellow colleagues so that they feel encouraged and empowered to be their best in all facets. I have seen many of these colleagues emulate that philosophy in their own lives at work and in their communities. That encourages me to believe that every single person in an organization or community absolutely has the capacity to be a champion of equity, diversity and inclusion."
Harleen has 25 years of sales and trading experience within the Fixed Income, Currencies and Commodities space at RBC Capital Markets. She began her career with RBC in 1996, starting in Interest Rate Derivatives trading, and continued to take on roles with greater risk and PNL responsibilities.
She was appointed Managing Director in 2005. In 2011, Harleen transitioned to Institutional Derivatives Sales and progressed into more senior responsibilities, including leading the Rates Sales business in the U.S., and has since been a formative lead in developing the growth of RBC's Derivatives platform in Canada and the U.S. She returned to Canada in 2014 to expanded Canadian responsibilities, including heading Canadian Rates Sales & Trading. Harleen has been in her current role since 2018.
Today, Harleen has CIO level relationships across RBC Capital Markets' client base, and helps position RBC as a thought leader in Canadian OTC Derivatives. She also serves on the Board for Freedom International Brokerage Co and the IIROC Canadian Fixed Income Advisory Committee.
Harleen has been an ardent proponent of recruiting and retaining diverse and inclusive teams. She is a Co-Chair of the RBC Capital Markets' Canadian Diversity Leadership Council, which plays an integral role in shaping and executing on RBC's diversity and inclusion goals and objectives.
In 2017, Harleen was the recipient of the Women in Capital Markets Leadership Award recognizing senior executives who have combined professional excellence with a commitment to advancing and championing women in capital markets. In 2021, Women in Capital Markets named Harleen a Champion of Change, which recognizes corporate leaders who are pushing the boundaries for the advancement of women in the Canadian finance industry. In the community, Harleen is a charter member of United Way's Women United.
Harleen holds a Bachelor of Commerce Degree (Finance) from the University of Calgary and is a Chartered Financial Analyst (CFA).
"At RBC, our culture of inclusion encourages everyone to bring their best self to work every day. I believe this enables them to excel while working on complex assignments, often with tight deadlines. Our collaborative work style is partnership-oriented to ensure all diverse perspectives are explored and everyone has a voice. We connect regularly on projects to discuss progress, barriers and insights and shift and pivot our work real time as required. Finally, we act as "One RBC" across the platform delivering financing solutions and advice to support our clients."
Kent Ferguson is Managing Director and Co-Head of Global Energy at RBC Capital Markets. He is responsible for the firm's efforts in energy, including energy transition and project finance and is involved with internal committees for sustainable finance, diversity and inclusion and charitable giving. Kent is located in Calgary, Alberta, has approximately 25 years of experience, and is active in the community with United Way and UNICEF.
"Diversity and Inclusion is a cornerstone for innovation and growth. Companies, communities and economies thrive when a variety of ideas and people have a seat at the table. At RBC Capital Markets, we believe that a rich diversity of thought, culture, and perspective can be leveraged to solve challenges in business and civic life."
Natasha is a senior relationship banker in the U.S. Northeast Region where she structures debt and sells bonds on behalf of large city and state governments to fund public infrastructure. Natasha has financed and/or advised on over $14 billion of municipal bond transactions. She and her husband established The Holiday Party in 2012, which has raised over $200,000 for NYC-based non-profit organizations including SEO, the Council of Urban Professionals, iMentor and Allstar Code. Natasha earned a Master's of Public Policy from Harvard Kennedy School of Government and a BA in History/BS in Political Science from Xavier University (OH), where she currently serves as a member of the Board of Trustees and serves on the Executive Committee. She is an Executive Sponsor for RBC's U.S. Multicultural Employee Alliance and Co-chair of the U.S. Capital Markets Diversity Leadership Council.
Natasha was recognized in 2020 as a Crain's New York Business 40 Under 40 honoree and received one of six Northeast Women in Public Finance Trailblazing Women awards in 2019, the 2016 Rising Star Award by Women in Public Finance and the inaugural Bond Buyer 2016 Rising Star Award.
"At RBC, we recognize that diversity is multifaceted and creating an inclusive environment allows our employees to put their best foot forward. We strive to achieve that by treating everyone, our clients and our colleagues, with radical humanism. We also have the collective humility to acknowledge, that as mindful as our culture is, societal challenges always remind us to remain aware that the journey is a constant battle we are still fighting."
Ahmed Kachenoura is the Head of Global Equities at RBC Capital Markets. In this role, Mr. Kachenoura has global oversight of all aspects of client coverage for traditional cash equities and equity derivatives including sales and trading, origination, new issue distribution, risk management and research, as well as electronic trading. He is a member of both the firm's Capital Markets Operating Committee and the U.S. Operating Committee.
Mr. Kachenoura joined RBC Capital Markets in August 2012 as Head of EMEA Trading based in London. In August 2013, he moved to New York to become Head of Trading for GELP Americas and Local Head of the U.S. business before being promoted to Head of Global Equity-Linked Products. In 2018, he was appointed Co-Head of Global Equities and in 2021, he took over as the sole Head of Global Equities. Mr. Kachenoura has a proven track record in building and managing businesses and has held various senior roles over the past three decades within Equities in trading, sales, quants and risk management.
Professional background
Mr. Kachenoura holds an engineering degree from Ecole Polytechnique and Ecole Nationale de la Statistique et de l'Administration Economique (ENSAE), and a Masters from Paris IX-Dauphine University in Cognitive Science and Decision Making. Prior to joining RBC, he spent 17 years at Credit Agricole CIB where he began his career as a Quant and held several Front Office leadership positions in Equity Derivatives.
On a personal note…
Mr. Kachenoura is actively engaged in promoting culture and diversity and in giving back to the community. He is a member of the RBC U.S. Diversity Leadership Committee. Mr. Kachenoura is actively involved in supporting RBC's charities through many initiatives such as serving as a Captain for RBC U.S. Race for the Kids for many years and running the New York and London Marathons in support of the Ronald McDonald House.
Ahmed was born in Algeria in a small village (where electricity was only made available when he turned 16 and currently still does not have running water). He moved to France at 17 for his studies. Ahmed is very family oriented. Raised by a feminist mother, one who was never able to receive a proper education yet strong enough to conquer a better life for her kids especially her girls through gender equality. He grew up in a large family of 5 sisters and 2 brothers. He lives in New York with his wife Emmanuelle and their two daughters Tiléli and Taïri. Ahmed is passionate about soccer, politics and history as well as classic movies.
"RBC makes DE&I an imperative, and this has fostered a safe and welcoming environment: whoever walks through the doors of RBC is walking into a workplace that allows them to be whoever they are. Our leadership is focused on embedding D&I into our company culture, encouraging employees to get involved, valuing our differences, and harnessing the powerful contribution D&I makes to our business' success."
Nanakarina Kwofie joined RBC in 2013, within the Global Markets Senior Relationship Management Team in London, UK. In her current role, she is responsible for managing relationships with some of RBC Capital Market's leading institutional client relationships, including coverage of bank and asset manager clients in France, Belgium UK and the Netherlands. Prior to joining RBCCM, Nanakarina began her career at Citigroup Corporate & Investment Bank in London. Following that, she worked at independent fixed income research house, Creditsights as a credit research analyst covering European banking and insurance sectors. Most recently, she worked as a credit strategist on the Credit Markets Trading and Sales desk at Rabobank International London. Nanakarina has an Msc. Degree in Environmental Policy and Economics from the London School of Economics and Political Science and an Honours Bsc. in Zoology from the University of Toronto, Victoria College. Nanakarina is from Ottawa, Canada, and currently resides in Amsterdam, the Netherlands working from the RBC Capital Markets Amsterdam office.
"By putting our cultural values to work not just inside of the firm but outside as well, RBC has consistently shown the value it places on employees being able to bring their whole selves to work. Seeing and participating in the process of RBC standing up for its corporate values by consistently joining Amicus Briefs in support of LGBTQ+ equality has proven to me that our values are real, and through partnering with LGBTQ+ community organizations to enrich the diverse communities in which we operate, RBC has shown that empowering all of our employees to be their whole and best selves doesn't apply merely within the confines of our office, but in our community as well."
Chris is a lead analyst on our Global Commodity Strategy and MENA Research team, responsible for metals and energy coverage as well as analyzing cross-commodity investor activity. Prior to joining RBC Capital Markets, he worked at Barclays on the Commodities Research team where he was a lead analyst covering precious metals, natural gas, and commodity investor flows. Chris graduated with a BA from Cornell University where he double-majored in Economics and China and Asia Pacific Studies. He is frequently quoted in top news media (including Barron's, The Wall Street Journal, Financial Times, CNBC, Bloomberg, Reuters, and others) and has been featured as a commodities expert on television networks such as CNBC, Bloomberg and BNN.
"Diversity and inclusion, as one of the most universal and pressing issues we face, is also a pillar of focus within any investor or corporate's ESG framework. I couldn't be more proud to work for RBCCM where we are committed to advancing our efforts in this important area and continuously challenging ourselves to do more."
Lindsay Patrick is Managing Director and Head of Strategic Initiatives and ESG at RBC Capital Markets. She leads the Sustainable Finance Group, and with her team, spearheads the provision of solutions and advice for RBC's institutional and corporate clients across all areas of sustainable finance that incorporates both environmental and social perspectives. Lindsay is also responsible for the advancement of the RBC Capital Markets' business strategy, supporting the firm's overall growth and performance ambitions. Lindsay has two decades of experience in investment banking, spanning trading floors across North America, Europe, Australia and Asia.
"Diversity and Inclusion is built into the DNA of RBC and the firm is constantly challenging itself to create parity for under-represented minority groups. We recognize that D&I is not simply about hiring a set number of people from diverse backgrounds. Achieving inclusion is much more complex and involves ensuring under-represented minorities feel comfortable at work and have true opportunities to build long-term financially and professionally enriching careers."
Marcos Torres, a senior Managing Director with over 20 years of investment banking experience, heads RBC Capital Markets' U.S. Communications, Media & Entertainment practice. He is Co-Chair of the firm's U.S. Diversity Leadership Council and is a member of RBC's U.S. Investment Banking Management Committee. Marcos currently sits on the Board of Directors of three national non-profit organizations and has been recognized as one of America's young and emerging leaders.
See our Values in Action
What's Inspired our Global Latinx Leaders

Explore Stories about our People and Culture
RBC Enterprise Diversity & Inclusion Report 2021
Our new three-pillar Diversity & Inclusion strategy outlines targeted actions and delivers specific, measurable value for our colleagues, clients, communities and shareholders.
Read Report
Awards and Recognition
Euromoney Foreign Exchange Awards 2023
---
RBC has been recognized as the Best FX Bank for Diversity as part of Euromoney's 2023 FX Awards
2023

---
RBC has been named to the Bloomberg Gender-Equality Index among 484 global companies
2017-2023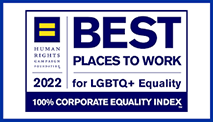 ---
RBC has been recognized by the Human Rights Campaign with a top score on the 2022 Corporate Equality Index
2011-2022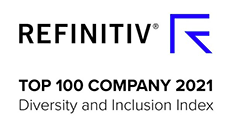 ---
RBC ranked #2 in the global "Top 100 Most Diverse & Inclusive Companies" in the 2021 Refinitiv Diversity & Inclusion Index
2019-2021

---
RBC was selected as a Catalyst Award Winner for 2021 for initiatives that have accelerated progress for women
2021
Employee Resource Groups
Our Employee Resource Groups (ERGs) are communities that raise awareness and understanding, while supporting their members' personal and professional development.
Vision
To demonstrate a leadership position in Supplier Diversity by influencing our suppliers, our corporate peers and stakeholder groups – in order to advance the program in major regions.
Mission
Educate our suppliers, business partners, clients and community about Supplier Diversity which will help clients thrive and communities prosper.
Goals
To offer equal opportunity to suppliers and gain competitive advantage through inclusion of diverse suppliers and partners.