The London trading floor was even more bustling than usual as we hosted our first RBC Trade for the Kids event. A portion of the day's trading revenues from a selection of RBC's European Global Markets and Treasury & Markets Services businesses helped fund donations of £ 450,000, shared amongst three pre-eminent youth causes: Great Ormond Street Hospital (GOSH), Ronald McDonald House Charities and Teenage Cancer Trust.
Dave Thomas, CEO, RBC Capital Markets, Europe was on hand to kick off the day. He noted "It is wonderful to be able to bring RBC Trade for the Kids to the UK this year, and for our clients and employees to understand more about the vital work these charities do. This event allows us to give back to three incredibly deserving causes that resonate strongly with all our employees. We are grateful to our partner charities, our clients and our employees for their fantastic support." RBC is proud of our long-standing commitment to supporting youth-related causes around the world and in our local communities.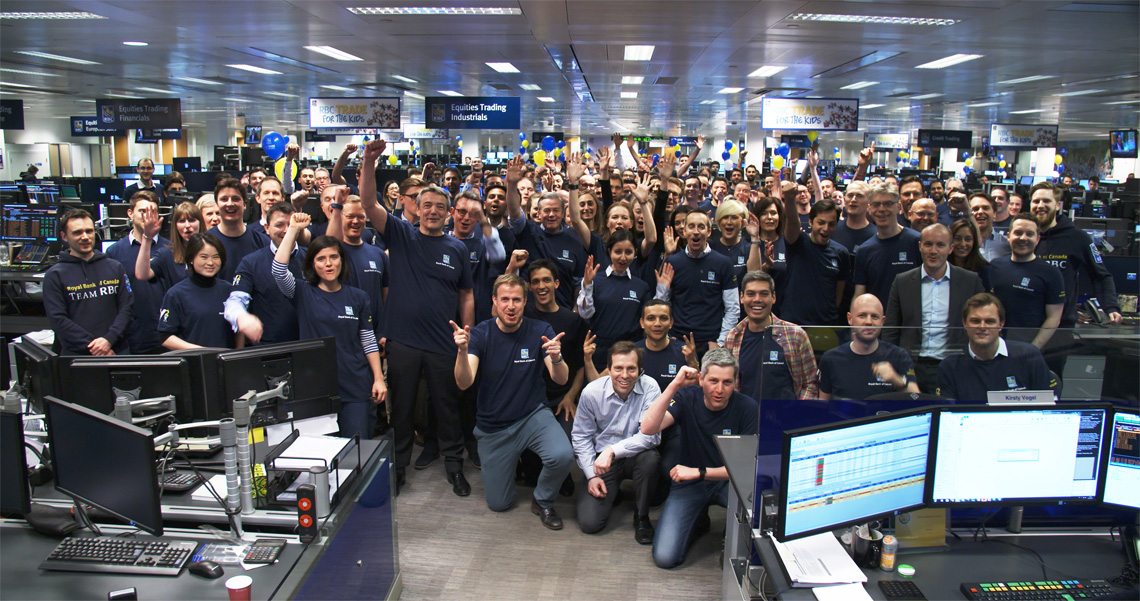 Throughout the RBC Trade for the Kids day, the bank's trading floor hosted inspirational and courageous former patients, families and employees from the charity partners who interacted with clients and engaged with employees to explain how the charities help patients and families like them. The event, held in London for the first time, builds on RBC Trade for the Kids events first held in New York in 2015.