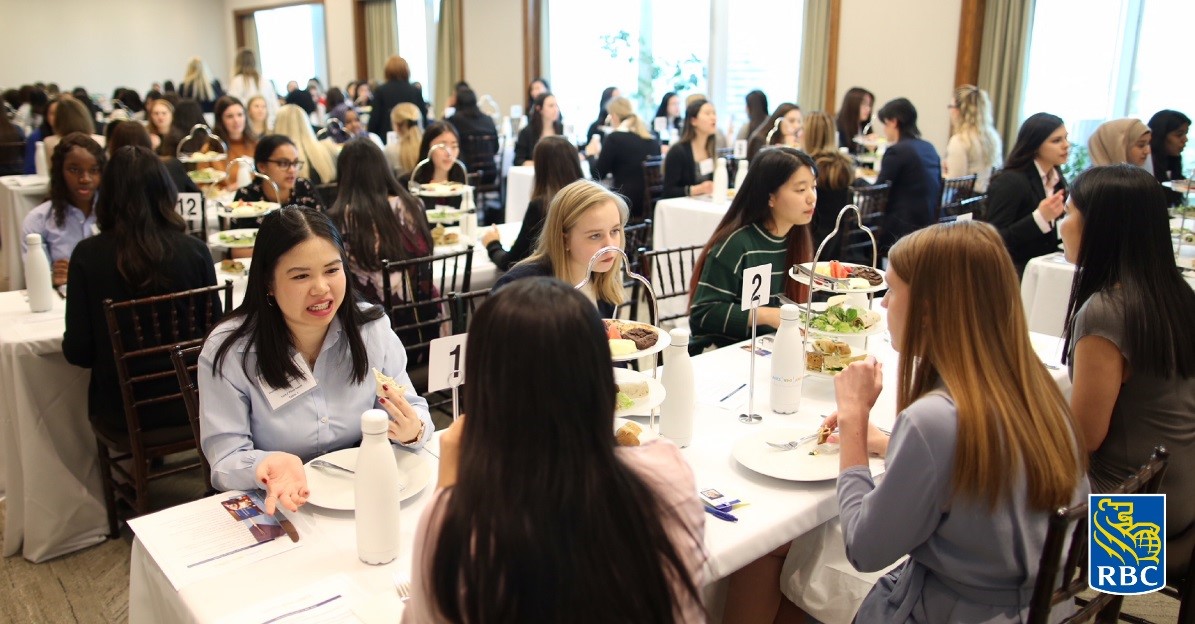 The room was electric with conversation, enthusiasm and energy. RBC Capital Markets welcomed nearly 100 grade 12 high school students to attend the 5th annual Ladies who Lunch on March 2nd, 2018. "The energy around the event is hard to express and you can feel the excitement on both the part of our guests and their RBC hosts – it is truly very special," said Rachel Megitt, Director and Head of Business Transformation Canada who founded the event and continues to run it today.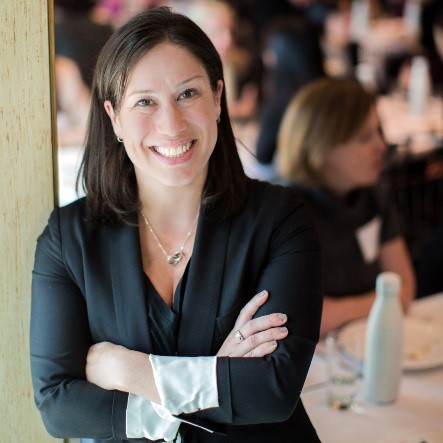 "We invite young women in grade 12 from around the GTA to join us for a one-on-one lunch with women who work in RBC Capital Markets. I am extremely passionate about educating young women in high school about the opportunities available to them in business and getting them thinking about decisions like course selection and the importance of keeping all their doors open as they start thinking about their future. The ultimate objective being that we start to see these young women working alongside us in the future."
The young women in attendance represented public, private and Catholic school boards from across the GTA. The event began with a tour of the Toronto Trading Floor, followed by a networking reception with RBC Capital Markets hosts and male and female Managing Directors. Opening remarks were provided by Helena Gottschling, Chief Human Resources Officer, and then each student had a one-on-one lunch with their new mentor.
The term Ladies who Lunch is an outdated one that was used in the past to poke fun at a leisurely lifestyle of long lunches by women not in the workforce. The event aims to give the term a new meaning inspired by promoting the various opportunities available in business and finance for women.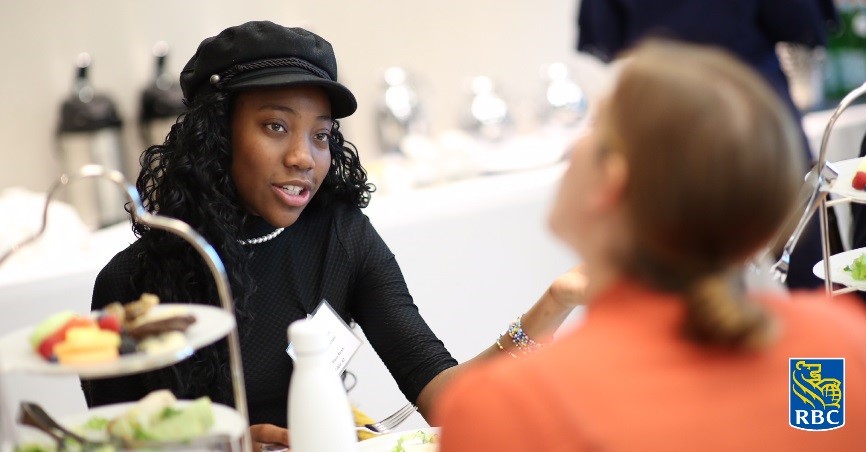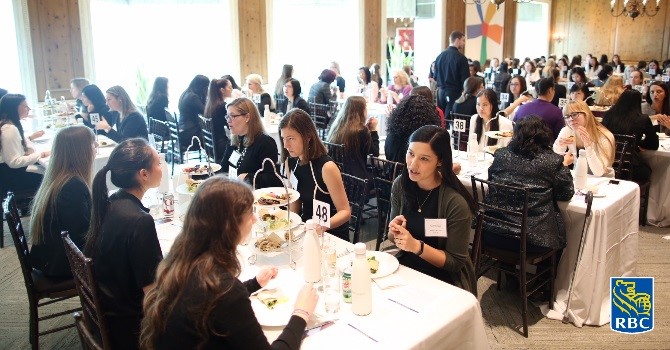 RBC remains committed to promoting gender diversity in business, and this is just one example of an important way we are able to reach out to the community.