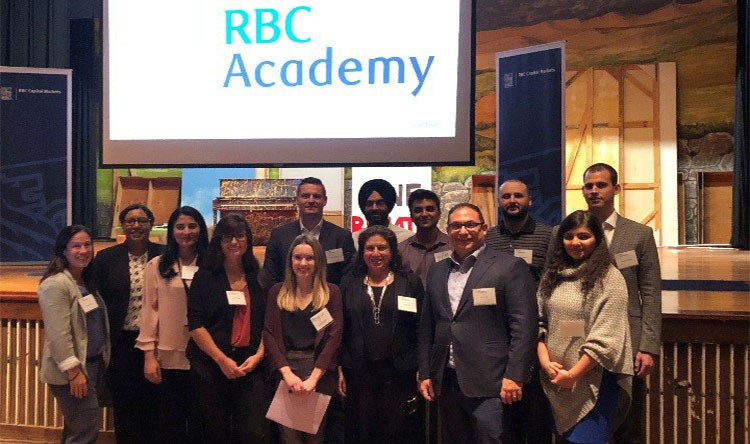 The RBC Academy welcomed 73 high school students as part of our newly created after-school club.
Developed by RBC Capital Markets as a voluntary, after-school club, the RBC Academy program was created to provide high school students with an understanding of financial services.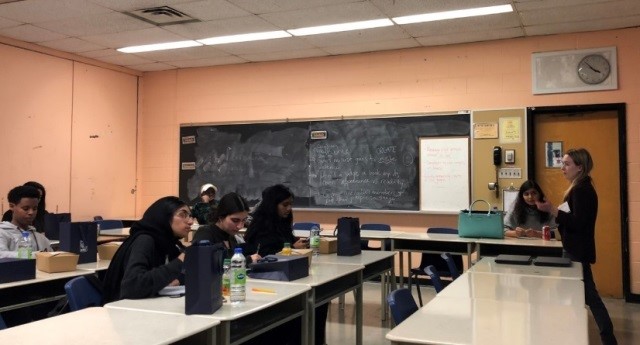 The RBC Academy is currently taking place at Weston Collegiate Institute in Toronto. This school was chosen as the inaugural Canadian location because it boasts a diverse student population.
A team of RBC employees visited the school in April to host an introductory session to pique student interest, with a goal of signing up 20 students to participate in the program. However, 73 grade 12 students enrolled, far exceeding expectations!
The RBC Academy will run for five months and students who graduate the program will be eligible to apply for dedicated 2019 internships at RBC to continue their learning and gain hands on experience in the financial industry.
"Your team of professors and council members were fantastic! The launch of the program was amazing. The kids are all talking about it – there is a buzz in the school and our Grade 11's are even asking about the program for next year!"
- Austin Pool, Assistant Curriculum Leader at Weston Collegiate
RBC is committed to helping communities prosper through initiatives like this one, which form part of our culture to create positive social change for a brighter tomorrow.