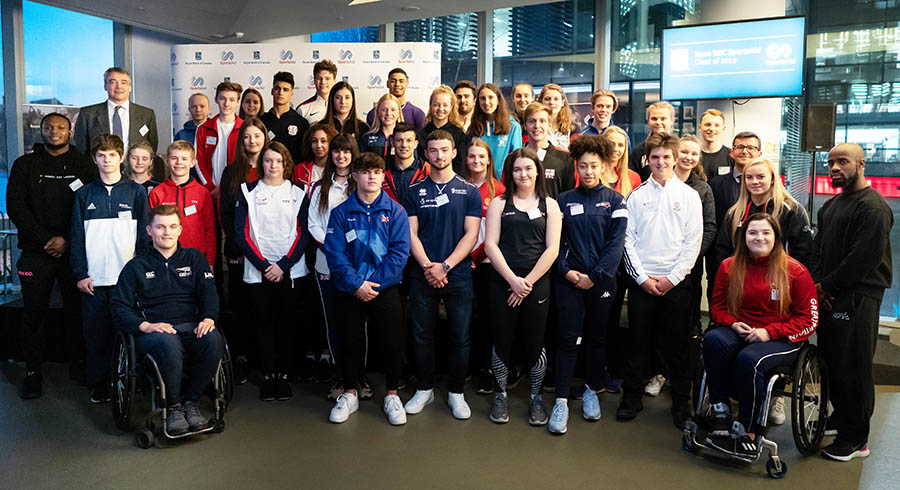 This month, RBC welcomed some of Britain's most exciting young sports stars 'Team RBC SportsAid Class of 2019'.
For the sixth year, RBC is supporting 50 of the most talented British athletes through SportsAid, providing the next generation of sports stars with financial assistance, recognition and personal development opportunities.
Through our support, athletes receive an annual award of £1,000 to contribute towards costs such as travel, accommodation and equipment. This year, our athletes stretch across 34 sporting disciplines and are among the country's brightest prospects having been nominated to SportsAid by their sport's national governing bodies.
One of the most integral aspects of the partnership is the 'buddy' scheme where award recipients are paired with RBC employees. They become an impartial point of contact who follow the progress of the athletes - supporting them and passing on news of their achievements - while imparting important life-skills for the young sports stars to help them in their athletic careers and beyond.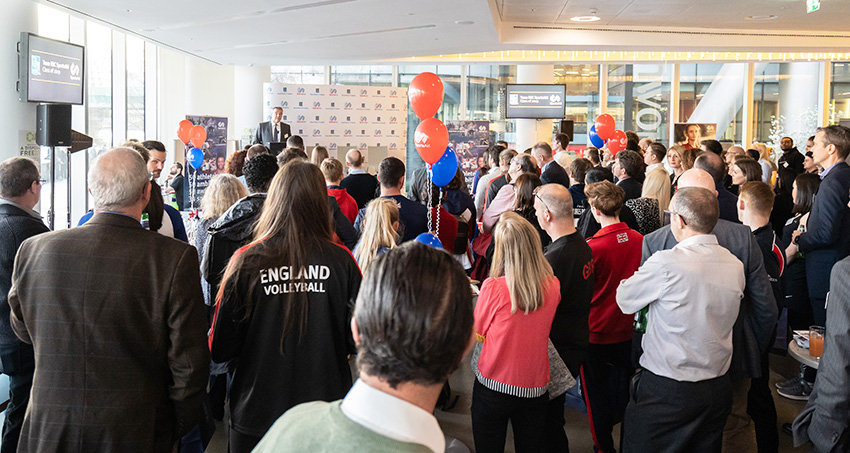 Dave Thomas, CEO, RBC Europe, said: "We have been working with SportsAid for a number of years and are very conscious of the challenges facing the athletes - the time commitments they make, trying to balance out school work with their sporting careers, being away from their families and the different pressures they feel around competitions and injuries.
"Hopefully we're able to help the athletes out with financial support as Royal Bank of Canada continue our partnership with the charity. The buddy scheme has also been hugely beneficial to both athletes and employees - including me. None of us have the extreme talents that the athletes do in their chosen sports but we are able to act as a sounding board!"
Employees are excellent fundraisers and have generated more than £330,000 through the activities they've undertaken for SportsAid. Since the partnership began in 2014, over 220 athletes have been supported and employees continue to go the extra mile by regularly partcipating in challenge events and represent the charity in large numbers at the Virgin Money London Marathon, Prudential RideLondon, Tough Mudder and the Royal Parks Half, presented by RBC.
Team RBC SportsAid Partnership Highlights
Tim Lawler, SportsAid's Chief Executive, commented: "We are entering the sixth year of our partnership with RBC and we really do feel this is a joint venture where we have an understanding of what each other is trying to achieve. This is a flagship partnership for us in many ways – it has energy, it has enthusiasm and it is evolving. It is definitely having the impact we always hoped it would."
SportsAid was also the chosen charity partner for RBC Ride for the Kids in June 2018 as 47 riders, all of mixed abilities, completed the two-day cycle from London to Bruges. The team covered 184 miles each, equating to 8,648 collectively, and raised more than £60,000 as the ride helped to launch the return of the #MyMiles Challenge for SportsAid Week 2018. The ride will be dedicated to SportsAid in 2019 with 60 riders heading to Brussels in June.
RBC has enjoyed a number of success stories throughout the years with double Paralympic champion Georgie Hermitage, Commonwealth gold medallist Reuben Arthur and Manchester City Women's striker Lauren Hemp all previously supported by the bank. The current cohort includes 200m sprinter Shannon Hylton, footballer Maya Le Tissier, gymnast Halle Hilton and para equestrian star Ilse Owen.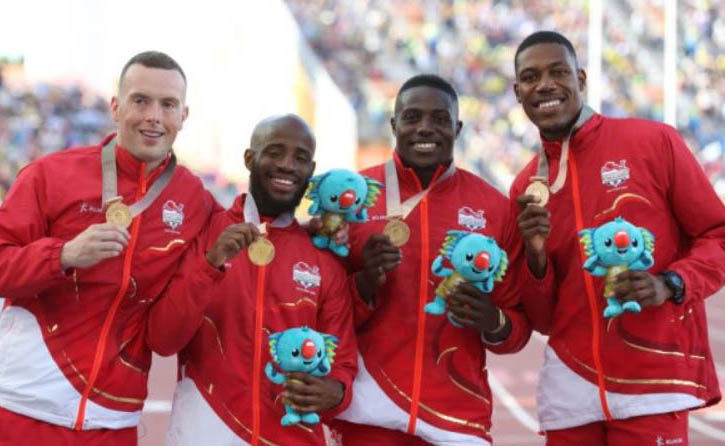 "The most important aspect of the support I received from SportsAid and RBC was how they see you as a person who has talent, rather than just being an athlete who competes well," said Reuben. "Yes, you do receive financial support and yes, you are recognized for your athletic prowess, but once you get involved in this set-up, you meet people who are passionate about helping you as a young person."
RBC supports a broad range of community initiatives through donations, sponsorships and employee volunteer activities, with annual European initiatives including RBC Race for the Kids, the Royal Parks Half, Masterpiece and The Old Vic.