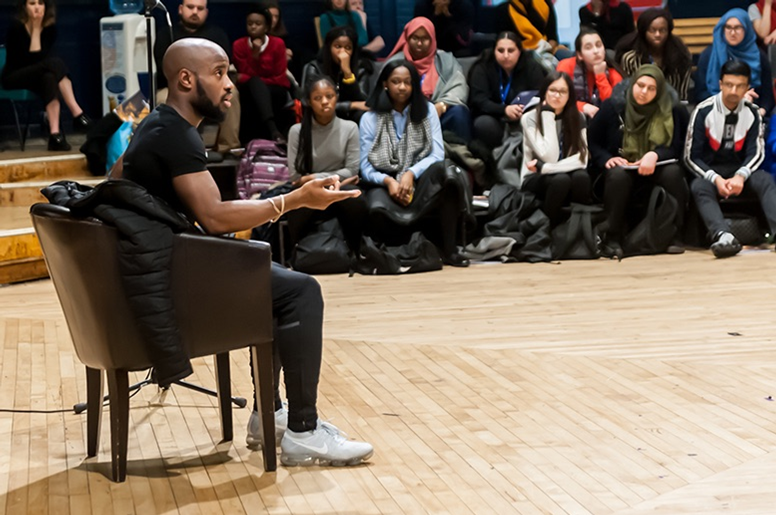 In 2018, Royal Bank of Canada made a ten year commitment to support young people in finding meaningful employment by facilitating initiatives around work experience, skills development, networking and positive youth mental health. RBC wants to help bridge the critical skills and knowledge gap between the jobs of today and the jobs of tomorrow, preparing young people with the skillset and adaptability to overcome challenges and be ready for the jobs of the future.
RBC is proud to support a new, free employability programme to help young people take to the stage to develop vital communication skills to help bridge the knowledge gap between the jobs of today and careers of tomorrow. The Old Vic theatre is delivering their Take the Lead programme to hundreds of students between the ages of 16 and 18 who will learn and build core skills such as communication, problem solving, teamwork, self-management and self-belief.
"We're thrilled to deliver an innovative scheme that will inspire and equip young people with techniques to unlock their full potential," says Matthew Warchus, artistic director of The Old Vic.
The skills learned can be immediately transferred to interviews, future jobs and further education, and are also key to building a theatrical company and staging a production. Workshops will explore these skills through the framework of creating a production, drawing on The Old Vic's extensive experience as a theatrical institution.
"We're committed to promoting and investing in young people's skills for the future," says David Thomas, CEO, RBC Capital Markets Europe and Head of Wealth Management International. "And through our partnership with The Old Vic, we can use theatre as a way of building confidence and positive communication skills."
Twenty schools are taking part in five phases, each appropriately named after a theatrical theme: Curtain Up, Learn Your Part, Build Your Company, Take to the Stage and Curtain Call. No previous stage experience is required!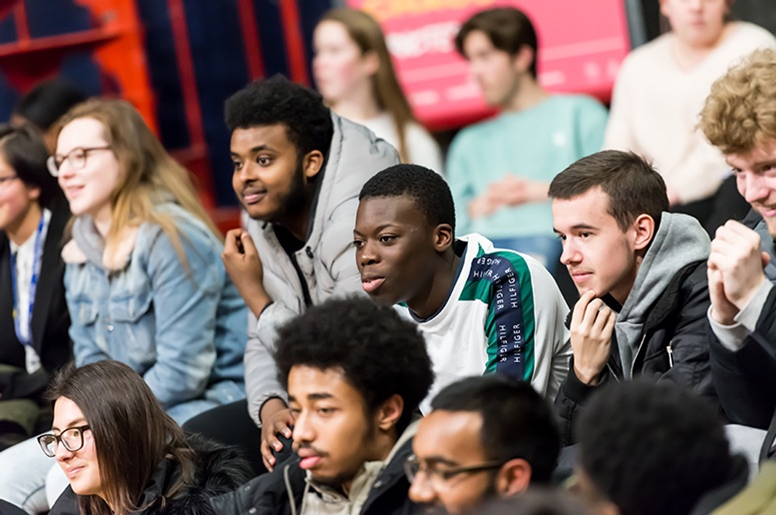 Curtain up
The first phase, launched in February with 450 young people over three sessions, brought a range of speakers, including executives from RBC as principal sponsor, to inspire and empower students with their own career journey. The students were given the opportunity to ask questions, see a performance, take part in a workshop and network with peers.
Prue Thompson, head of marketing at RBC Wealth Management, was one of the first speakers who took to the stage. "The energy and enthusiasm of the young people who attended the launch event was amazing. They were all committed to making the right decisions about their future and seemed super excited to be part of the Take the Lead programme."
Hannah Fosker, education & community director at The Old Vic, added: "Curtain Up was a wonderful start to this exciting initiative. Staff and speakers were left feeling very inspired by the young people we met. We're very much looking forward to working with them and seeing what they'll achieve."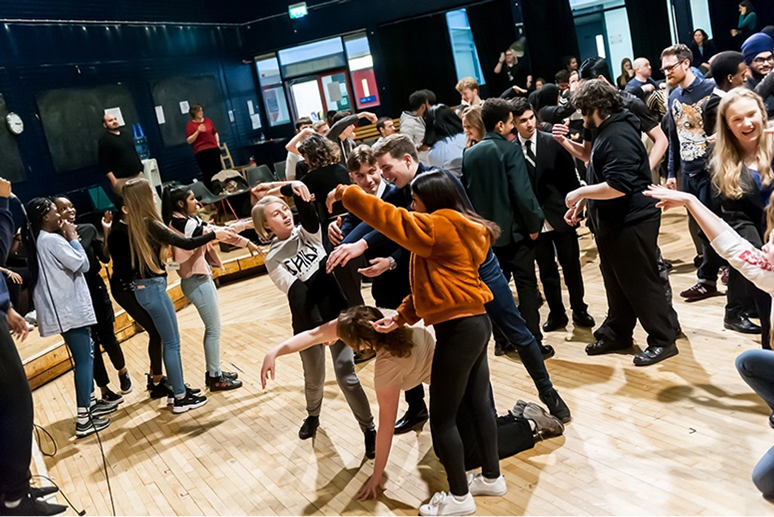 New skills on stage
The next phase of the programme explores acting techniques including vocal work and improvisation and how they're transferable to the students' own development. They'll also learn about the importance of self-reflection and setting objectives.
Other sessions will walk students through budgeting and pitching ideas, as well as a 'recruitment relay', where they'll practice their interview techniques one-on-one with RBC employees and Old Vic representatives. The final phase involves the students sharing their learnings with their wider school community.
The Old Vic, supported by Principal Partner RBC, aims to harness the power of creative learning to equip young people with transferable skills, raise their aspirations and prepare them for the future of work.