RBC Capital Markets and Wealth Management have partnered with SportsAid since 2014 and support 50 young athletes every year with financial grants, a buddy programme, BFI movie nights and presentation workshops on The Old Vic stage. In total, RBC has contributed more than £500,000 to the charity.
All proceeds from the Ride will fund a series of nationwide SportsAid workshops for young athletes and their parents; those who would otherwise not be able to attend a workshop, where they can meet other athletes and families, hear from subject experts and Olympians and Paralympians and be encouraged to share their incredibly inspiring stories. These workshops help to support their personal development as young people too, not only as talented young athletes.

Desiree Clarke-Noble, Managing Director, Head of Brand and Marketing, Europe and Asia-Pacific at RBC Capital Markets said: "This was about an epic challenge – the riders headed out from our London office to each take on over 200-miles each in just two days and finished in blistering heat in Brussels, all in aid of SportsAid. This partnership has grown year on year and is incredibly rewarding for us and the charity - they may only be small but the impact they make is enormous. Each year we think of different ways to add to the partnership and support SportsAid so they can in turn support more athletes. We're really pleased that some of our current Team RBC athletes and alumni are actually Olympic and Paralympic champions already, so that shows we're really backing the best."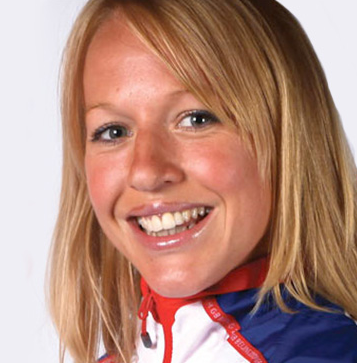 Gail Emms, Olympic silver medallist and SportsAid alumna, said: "What can I say about RBC Ride for the Kids?! The camaraderie of the team, riding through those beautiful surroundings in the searing heat....that final stretch into Brussels - the whole experience will live long in the memory for me. It was lovely meeting all the RBC staff and sharing stories from my career in sport and how SportsAid helped me to fulfil my ambitions. I loved every second of the ride and the money raised will go such a long way to supporting the next generation of British athletes as they pursue their own dreams."

The Ride also marked the launch of the #MyMiles challenge for SportsAid Week, which takes place in September and encourages people to log how many miles they clock up while exercising. The charity's chief executive, Tim Lawler, hopes the Ride will be the catalyst for a record-breaking year for the challenge. "The 2019 edition of the RBC Ride for the Kids was an amazing, unique, uplifting experience that I will never forget. Truly a genuine challenge that every rider can feel very proud to have been involved with." he said. "RBC Ride for the Kids is not just a special challenge, it is a special occasion to share time with great people, through some lovely countryside, whilst helping young people to reach their personal best. Everyone at SportsAid feels very proud to be involved."