Earlier this month RBC was honoured to receive the Employer Supported Volunteering accolade at the Mayor of London's annual Volunteering Awards event. This was in recognition of the long-standing support of Ronald McDonald House Charities (RMHC).
The partnership between RBC and RMHC is truly global and growing year on year. Staff volunteer and fundraise across North America, Europe and Asia with RMHC a beneficiary of RBC Race for the Kids events in Sydney, Kuala Lumpur, Minnesota and New York. The charity has also been part of the annual RBC Trade for the Kids for the past two years. This global trading day brings charity staff and beneficiaries onto trading floors in 23 locations where they share their unique and inspirational stories with RBC employees. The event concludes with significant donations made by RBC to our charity partners including RMHC.
Helping our communities prosper is part of our collective ambition and some of our colleagues really go the extra mile. At the 2019 Royal Parks Half, presented by RBC, an athletic Equities team of twenty runners resolved to surpass the £48,000 they raised in 2018.
But the real magic behind this special relationship between RBC and RMHC in London lies in the depth and diversity of our volunteering. Takeaway Tuesdays was created by Jordan Lorch in 2015 who began serving hot, tasty evening meals to RMH residents, and before long this weekly event became a regular fixture at the charity's London residences. Knowing that making the time to volunteer would be a challenge for many working in the busy financial markets, RMHC cleverly tailored and varied their activities to accommodate RBC's volunteers. Four years on, there are teams in Legal, Finance, Technology and interns too who are enjoying the experience of serving meals as well as redecorating bedrooms, performing deep cleans, gardening and even providing input on RMHC's strategy.
To identify a common purpose was one of four crucial factors identified earlier this year in a detailed account of why this relationship works so well for both RBC and RMHC. Both institutions are dedicated to making a positive, lasting impact on their communities. Read about the other three crucial factors where the RMHC corporate partnerships team reflect on what it takes to build a successful relationship with a global firm.
"The relationship that RBC shares with Ronald McDonald House is so special because it unites colleagues around the globe in the pursuit of one the firm's guiding principles: to help communities prosper. There is meaningful engagement at so many levels. Colleagues are able to collaborate and develop new skills as they volunteer their services in House kitchens, accommodation areas and gardens."

- Bobby Grubert, Co-Head, Global Equities, RBC Capital Markets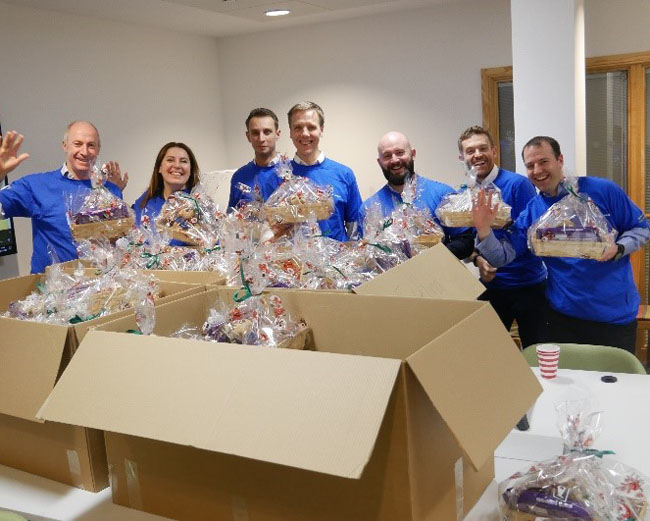 RBC volunteers pack hampers for families at RMHC Houses during the festive period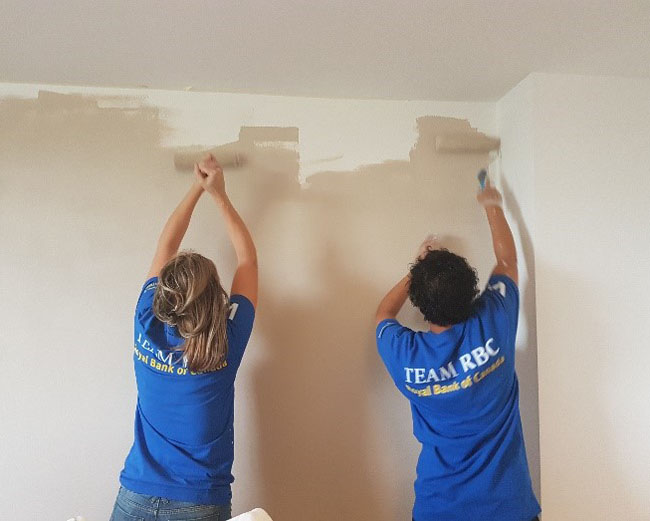 Volunteering work has evolved from meals to maintenance