Bioactive grooming, health drinks, educational software and not-for-profit schemes to help the homeless – these were some of the sectors targeted by young entrepreneurs seeking to launch innovations of their own, with a little support from RBC charity partner, The Prince's Trust.
During the last week of November, over 40 young people attended employability and enterprise courses hosted by The Trust. The participants were guided through CV-writing and interview technique exercises by over 20 RBC volunteers from different parts of the bank.
"The staff at RBC are absolutely genuine in their approach to educating young people. They were enthusiastic and their advice and tips for interviews and CVs gave many of us, familiar and unfamiliar with interview practice, a fresh perspective," commented Anthony, one of the participants.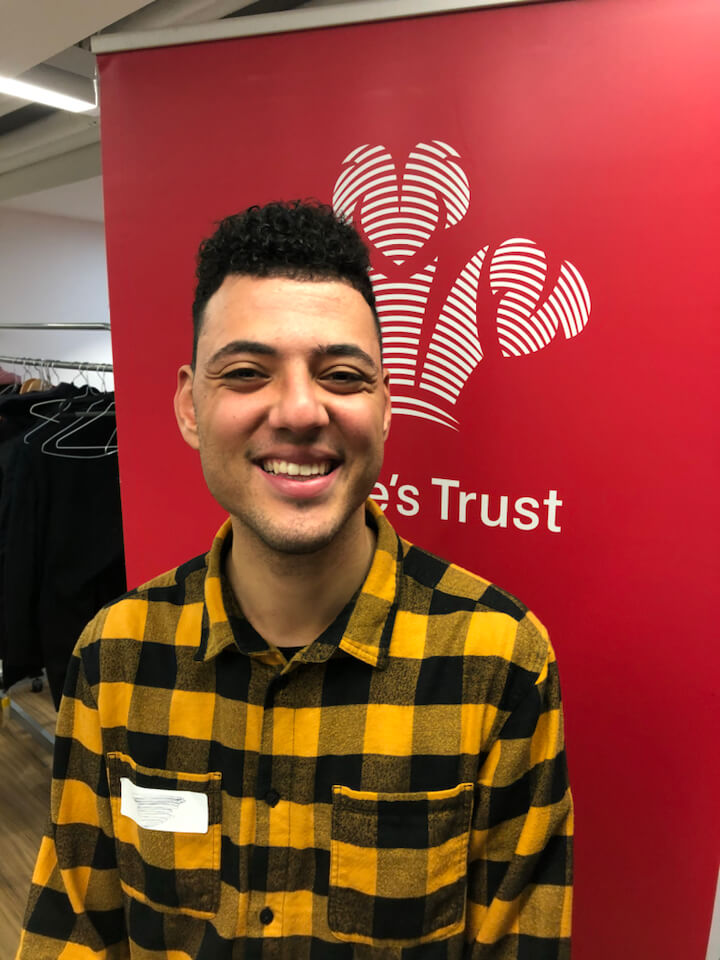 Anthony, Workshop Participant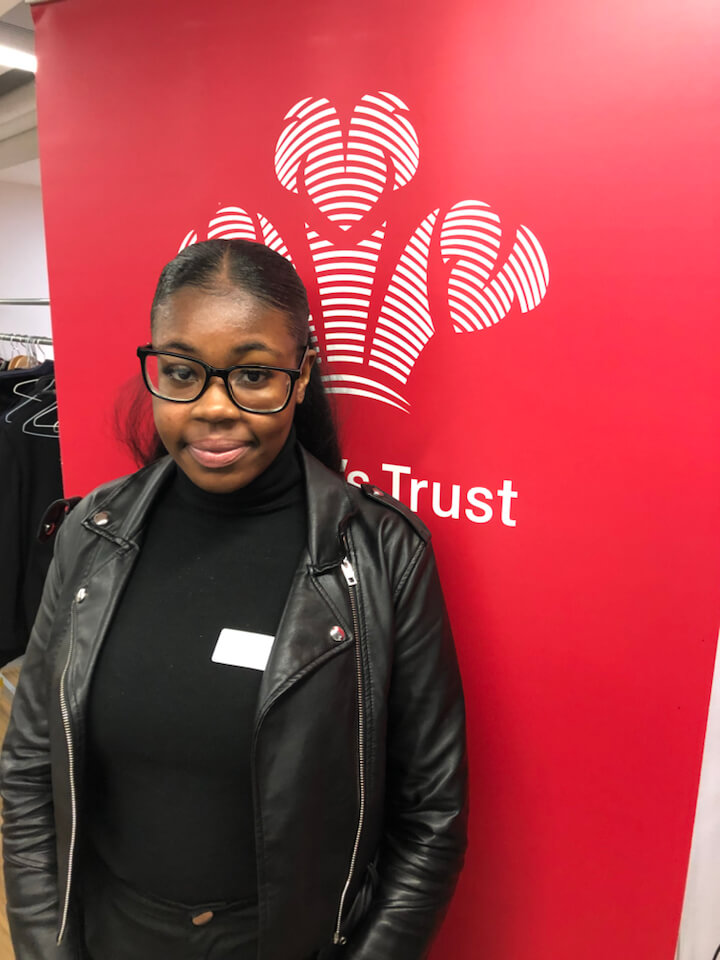 Shaniqua, Workshop Participant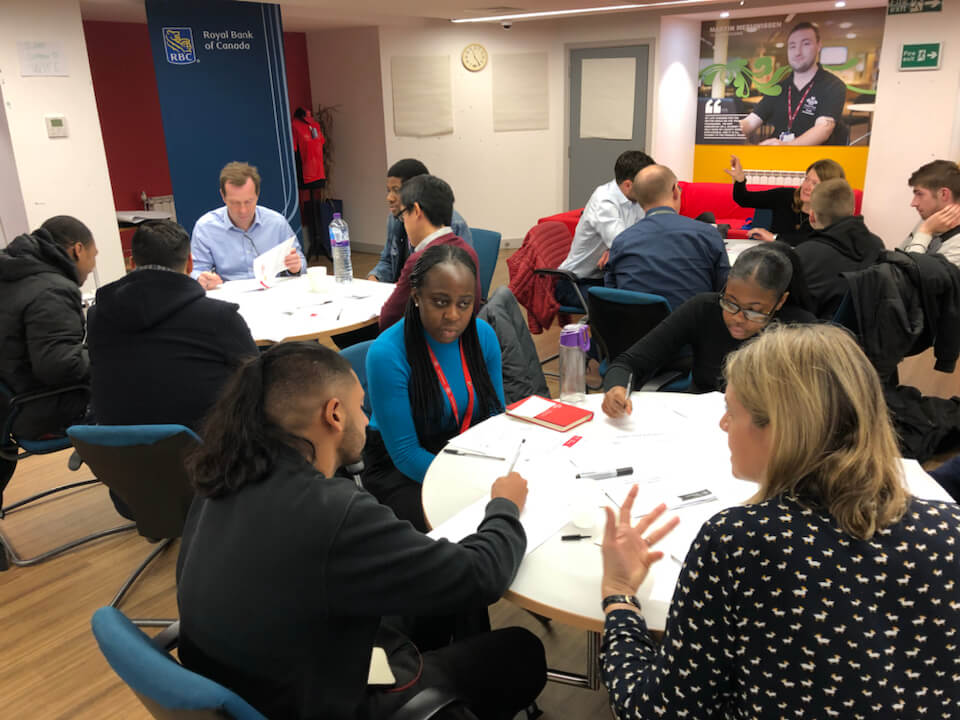 RBC volunteers and young job-seekers at one of two employability workshops
"I would describe today as a fun and practical skills session. We were given the opportunity to network, gain advice from professionals and work 1-to-1 on our CVs. This is a session I would do again", added Shaniqua.
The 24 young entrepreneurs completing the Explore Enterprise course were keen to refine their ideas to the point that they could pitch to panels within The Trust to secure funding. RBC volunteers entered the 'Dragon's Den' to offer guidance and encouragement as they listened how these carefully-planned business proposals would ignite and take flight.
"I felt out of my comfort zone at first but the feedback and encouraging words helped me to be confident in my business idea."

- Explore Enterprise Participant
'It was great to have a different perspective from corporate professionals and found the experience really encouraging – thank you!' commented one of the participants. 'I felt out of my comfort zone at first but the feedback and encouraging words helped me to be confident in my business idea. The advice from one of the RBC visitors particularly helped - go with what you know and be confident in your abilities', commented a second participant.
Volunteering his experience in one of the workshops, Managing Director of RBC's Central Funding Group Jon Ford said, 'My workshop group consisted of an aspiring sound engineer, an estate agent, a football coach, a farm hand and a pet shop clerk. It soon became obvious how eager the young people were to learn, and how absolutely rewarding it was to give this kind of support.'
Fiona Malins, a Client Operations Manager within RBC Investor & Treasury Services who entered the Dragon's Den added, "It was a complete privilege to talk with these young people. I had four incredibly creative minds in my group with four unique and impressive business ideas – from vegan meats and seaweed juice drinks to non-profit outreach schemes for the homeless. With the guidance of our volunteers this week, the ideas should evolve into clear-cut business plans and eventually successful enterprises."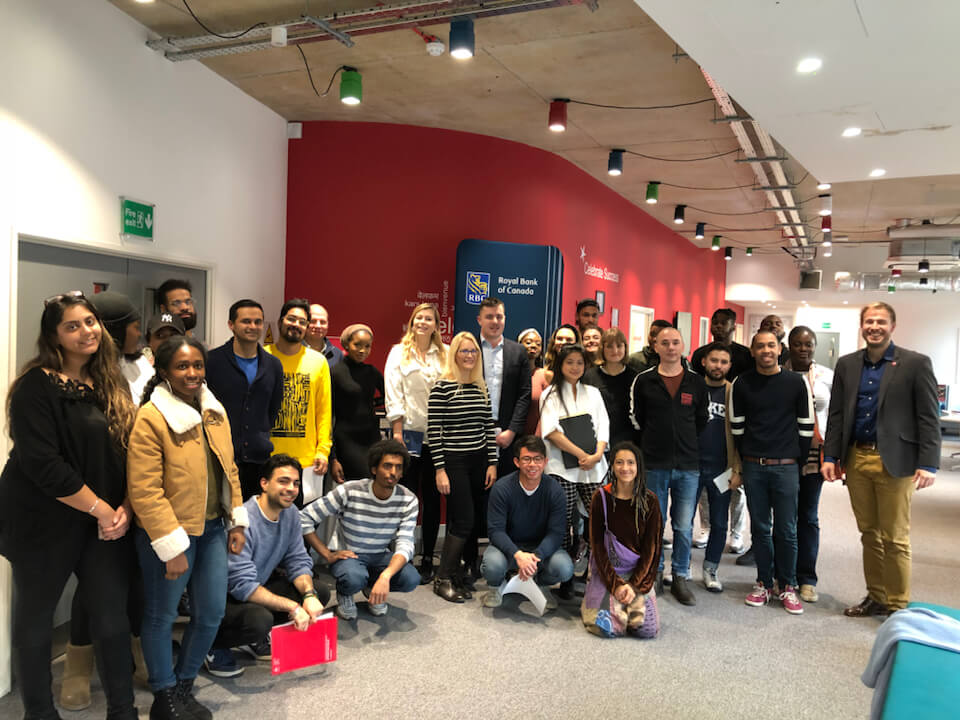 The Prince's Trust Explore Enterprise Students and RBC Volunteers
Emma Glanville, Prince's Trust Executive for the East of London was delighted with the outcome, "The energy from the volunteers and young people was tangible! Thank you to RBC for supporting our budding entrepreneurs at this early stage of their journey", she said.