Established in 2014 the scholarship was created to advance the progression of women in finance through rewarding talented female students who are undertaking the finance major within the UTS Bachelor of Business.
Scholarship recipient Isabella Cooper who is now an Analyst in our Global Markets business commented on the scholarship, "There are so many smart, experienced people who are experts in their field and are so willing to teach you and encourage you to ask questions. It's an invaluable experience that can't be taught in a classroom."
The scholarship offers both financial support for the recipient's education, alongside a paid internship of up to three months. The internship provides an enormously valuable opportunity for the recipients to gain exposure to life inside one of the world's leading investment banks.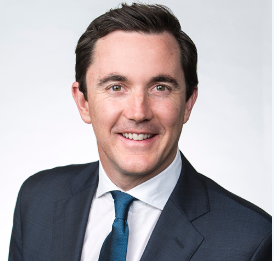 "

This scholarship with UTS is an example of our commitment to supporting diversity and illustrates why RBC is consistently ranked as one of the most diverse and inclusive companies in the world. We're proud that a number of past recipients of the scholarship have gone on to take up full-time roles with the investment bank here in Australia.

"
- Rob McCormack, Head of Global Markets, Australia