At RBC, we embrace a culture of collective ambition and collaboration. This allows us to win as One RBC and better serve our clients, because our employees are undeniably the most important factor in this equation. As we are now faced with difficult circumstances due to the COVID-19 pandemic, taking care of our employees and helping one another is critical to making sure that we can continue our impactful work and live out our Purpose of helping clients thrive and communities prosper.
The new work-from-home model has been a challenging situation for many, and it has been especially taxing on those who have had to add child supervision to their list of responsibilities. While many summer festivities and school programs were cancelled amid the pandemic, our employees stepped up to the plate for one another by hosting summer camp-esque activities for employees' children through the RBCCM U.S. Kids Club.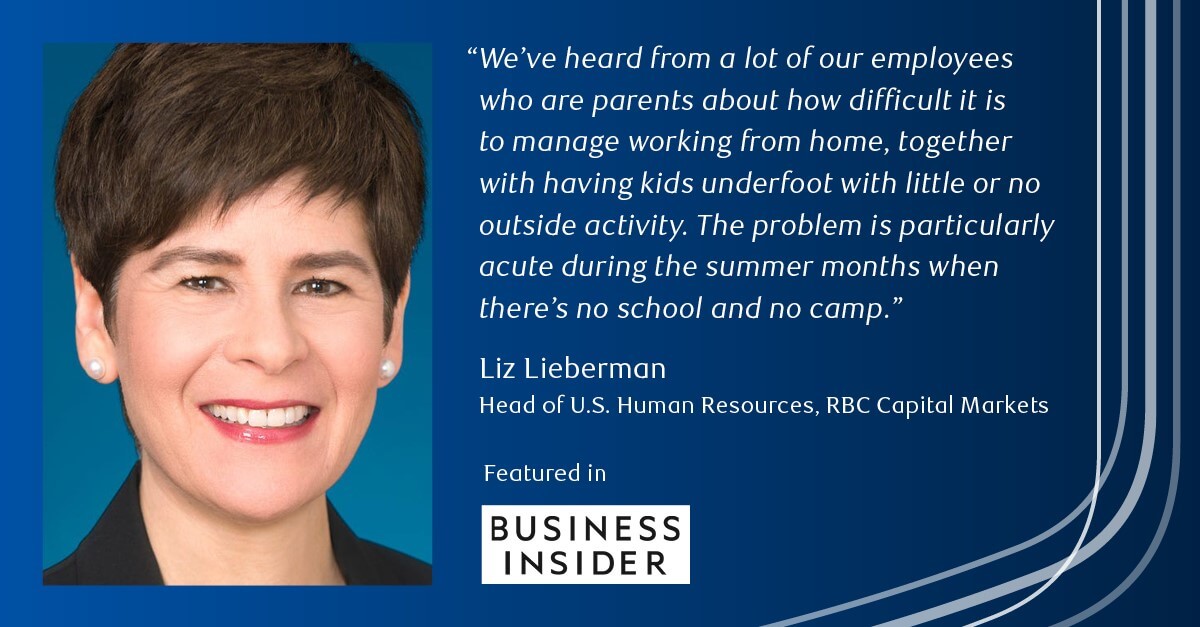 With children now home-bound and removed from their typical learning environments, RBCCM U.S. Kids Club serves as a virtual space for kids to come together, learn, and have fun as they adjust to spending more time indoors. The program provides a number of digital resources and activities for children to participate in, including pre-recorded story times, weekly sing-alongs, drawing classes and workshops on coding language basics and celebrating our visible and invisible differences. Employees are volunteering their time to help lead events and entertain their colleague's children. Even their spouses and families are joining the fun, leading painting activities and delivering sing-alongs.
RBCCM U.S. Kids Club has been a tremendous help for those who can no longer use child care services. With many schools now adopting a remote model, we imagine that it will continue to serve as a great resource to help our employees' families as they navigate the world of working from home with children.
While there is no timeline in place for bringing our employees back to the office, we are closely following CDC guidelines as we consider how to facilitate the return to work. In the meantime, we have implemented several measures to accommodate the emerging needs of our employees:
Recording meetings to allow RBCers to listen in at times that are most convenient.
Encouraging staff to take time off to avoid work burnout.
Asking managers to work with their teams and be as flexible as possible depending on individual situations.
Providing counselors to speak with employees about maintaining mental well-being.
Sharing podcasts on topics such as resilience and how to stay positive in isolation.
During these unprecedented times, we are committed to putting our employees' health first and supporting RBCers throughout this challenging period.
For the full story on RBCCM U.S. Kids Club, click here to read the Business Insider article.
To learn more about how RBC Capital Markets and other companies are supporting their employees with balancing family and work life, click here to read the USA Today article.