In 2020, we participated in the firm's 8th annual Cycle for Survival campaign benefiting the Memorial Sloan Kettering Cancer Center (MSK). Cycle for Survival is a team cycling challenge hosted in partnership with local gyms to raise awareness and the critical funds needed to support rare cancer research. According to the American Cancer Society (2020), over 16.9 million Americans have had cancer at some point in their lives, and approximately 42% of newly diagnosed cancers in the U.S. are potentially avoidable.
"Cancer does not have boundaries - it touches our clients, colleagues, families, and friends. At RBC, we are committed to helping MSK in their journey to find a cure for rare cancers."

- Thomas Fredericks, Head of Global Fixed Income Repo
For the first time in 2020, our Cycle for Survival campaign went international, with riders participating from our Toronto, Boston, Chicago, New York, and New Jersey offices. Over 11 teams and 200 employees participated across several lines of business, collectively raising $223,500. By the end of the campaign, Team RBC ranked 8th on Cycle for Survival's national leader board and donated over $323,500 to MSK's rare cancer research.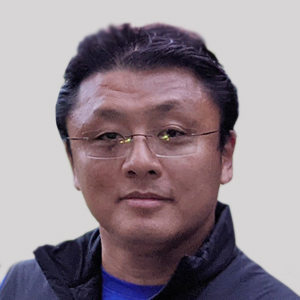 "Having experienced firsthand the hope that effective treatment offers to families devastated by cancer, I'm grateful for the opportunity to partner with RBC colleagues to raise money for innovative studies and lifesaving clinical trials at MSK to bring that same hope for others."

- Kai Diao, Cycle for Survival Team Captain, Head of Global Equities Production Services
RBC Capital Markets has been a proud partner of MSK since 2013 in the fight to beat rare cancer, raising over $896,000 for the cause to date. In doing so, our employees have taken our partnership to new heights and given the gift of hope to tens of thousands of patients and families in the U.S. and abroad. Over the past eight years, our participation in Cycle for Survival has helped fund a revolution in the diagnosis and treatment of rare cancers, which make up 50% of all cases, including all pediatric cancers (MSK, 2020).
In 2014, with Cycle for Survival funding, MSK's Marie-Josée and Henry R. Kravis Center for Molecular Oncology created MSK-IMPACT™, a revolutionary targeted tumor-sequencing test capable of analyzing 468 genes related to cancer. The goal: to match people with cancer to drugs that target their exact mutation — a precise way to treat the disease. MSK-IMPACT can also inform people if they are at an increased risk for developing new cancers. In 2017, MSK-IMPACT received FDA authorization, an unprecedented designation for a laboratory-developed test.
With our continued support over the years, Cycle for Survival funded the purchase of four state-of-the-art DNA sequencers. These resources have expanded the reach of MSK-IMPACT beyond the children, teens, and young adults treated at MSK to young people with rare cancers across the country and around the globe. It also enabled MSK to pool genomic data on rare cancers with other major research centers worldwide. In addition, Cycle for Survival funds the day-to-day costs of operating the sequencers that implement the MSK-IMPACT test.
For patients battling rare diseases (including pediatric cancers, pancreatic cancer, sarcoma, brain cancer, and many more), the information provided by MSK-IMPACT can point to never-before-considered treatment options that result in dramatic tumor regressions or elimination of the disease. In 2020, more than one-third of patients tested by MSK-IMPACT had an actionable mutation, which means that drugs are available to target their cancer, either in clinical trials or as the standard of care. Today, thanks to our commitment and Cycle for Survival's investment in this dynamic effort, more than 58,000 tumors have been sequenced since 2014 (MSK, 2020).
Our partnership with Cycle for Survival is crucial to accelerating MSK's rare cancer research. The discoveries made by their doctors and scientists lead to new and better cancer treatments for people around the world. Although the COVID-19 pandemic affected the final weekend of Cycle for Survival events in March 2020 and some teams were unable to participate in the final ride, the funds raised by our employees made a profound impact. We are proud of what we have accomplished together and look forward to continuing our partnership with MSK and Cycle for Survival for years to come.