At RBC we recognize the importance of supporting the arts and the role it plays in building vibrant communities and strong economies. Following the European launch of RBC's Emerging Artists Project in December, we have expanded our support to The BRIT School, to help more diverse voices influence the art of tomorrow.
The BRIT School is one of the leading performing and creative arts schools in the UK—artists like Adele, Amy Winehouse, Cush Jumbo and Tom Holland are former alumni. George Martin, producer for The Beatles, is one of its founders. But what makes the school truly unique is not its cachet of A-list talent, but rather its focus on diversity and inclusion, not only in theory, but in practice. Whether it is the composition of the school's student body, the curriculum, free tuition, or even the location, the school is an example to others on how to be proactively diverse and inclusive.
I walk in and I'm greeted with multiple glares. Pairs of security guards giving me stares ... They make it very clear I'm not wanted here … Do you know how hard it is to see that my colour isn't cared about? Makes me want to scream, makes me want to shout.
These powerful lines are part of a five-and-a-half minute poetry piece written and performed this past summer by Ovigue Otite and Annabel Gray, students from The BRIT School, following the George Floyd and Black Lives Matter protests.
Otite, who is 17, applied to the programme with aspirations of becoming an actress, but the school has opened the door and inspired her in more ways than she expected. She has also become interested in directing, and her Black Lives Matter piece with Gray demonstrates a gift for poetry writing as well.
"I don't know who I would be if I didn't go to The BRIT School. It really allowed me to open up my personality and experiment, just be free and be okay with myself," says Otite, adding that it's the people at the school who inspire her the most and help give her confidence.
"I really want to make an impact on industry. I really want to put myself in there and really create pieces of theater that is powerful and is meaningful. I want people to see my work and actually feel it in their chest."
Allowed to be yourself
The school is located in the ethnically diverse area of Selhurst in the London borough of Croydon where some 65 percent of the area's population are people of colour. This location also makes the school accessible to students who live in one of the most income deprived neighbourhoods in Greater London.
"It was set up there deliberately for that purpose—that it would have an impact on the local community," says Stuart Worden, the Principal at The BRIT School and a theatre director and playwright by profession.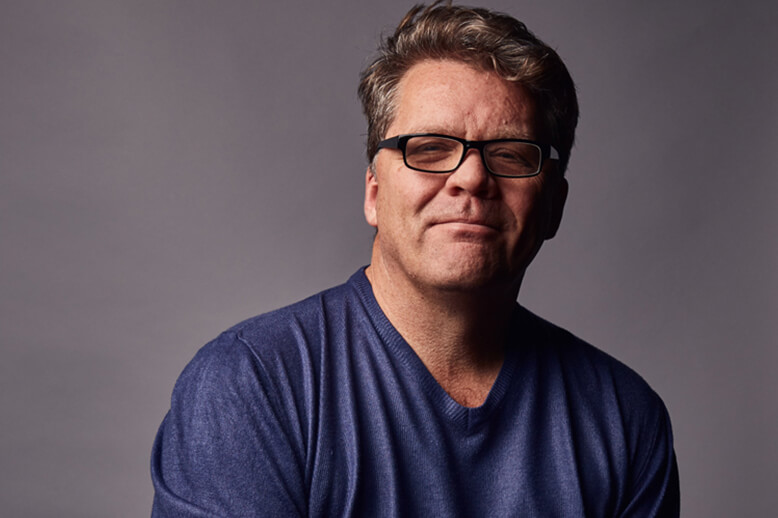 The school offers extensive opportunities throughout the year for children in the community to experience the arts in its different forms. And while some students do travel over 100 miles a day to attend, it also means students accepted from within the local area do not have to grapple with additional hardships like long commutes that might typify attendance at an elite school.
"Because we are primarily state funded, we have a responsibility to all demographics, and particularly for those that don't have that opportunity," says Worden, who first taught at the school in 1994.
Just under 40 percent of the student population—who range from 14 to 19 years old—come from a diverse range of ethnic backgrounds. About 20 percent of the students who attend come from low-income families. Some attendees have extremely challenging lives outside of school. There are bursary programmes to help students who otherwise cannot afford to take the next step after they graduate, whether it's finding employment or getting into university. The BRIT School was also the first school in the country to march in a pride parade and work with Stonewall to foster a community for LGBT+ students.
The school is mindful even in their admissions process. For example, to consider how Shakespeare might exclude some young actors or that an aspiring musical theatre student may not have seen a West End show due to steep ticket prices.
It's journey to international success
Launched nearly 30 years ago, The BRIT School aims to nurture the creativity of its students "from every type of background alongside a robust and full academic curriculum." Nearly 100 percent of its graduating students find work within the creative industries or continue on to further schooling. And it's all free.
It's the only one of its kind in the country and to keep it that way, one of Worden's most monumental responsibilities as a Principal is to raise close to £2 million each year—on top of what the school receives from the government.
"We believe so strongly and firmly that art should be free, that education should be free to everyone. And it should be inclusive," Worden says.
"So my job is to run that place. To try and allow it to be a great playground for adventure and creativity, to be the place in the country for young emerging artists of all backgrounds ... It's an extraordinary place to work."
Without the help of sponsors, patrons and partners like Royal Bank of Canada, the school would not be able to continue, he adds. The school is receiving £100,000 from RBC in addition to mentorship and employee engagement opportunities, as part of the RBC's Emerging Artists Project in Europe.
This kind of support is "so meaningful because it means we can breathe," says Worden, who became Principal roughly eight years ago, when a recession hit the UK. At the time, the way both education and arts were funded by the government were forced to change, which was a double blow for a school like BRIT.
Patrons of the school also contribute high-end technical equipment for the students' use, help sponsor film projects that allow them to go on location shoots, provide private singing lessons for those who cannot afford them and other opportunities on top of the regular curriculum.
"It means that more diverse voices will be able to have access ... and that is what I think makes great art," says Worden.
It's time we raised our voices and stood by our friends. The discrimination is blatant—this world needs a cleanse. The racism in this country is completely indisputable. I turned to ask my friend, 'do you know that you are beautiful?' ~ Excerpt from Beauty by Annabel Gray & Ovigue Otite
RBC is committed to making a positive and measurable impact on the communities in which we live and work. Read more about the broad range of community initiatives that we support in Europe.
---