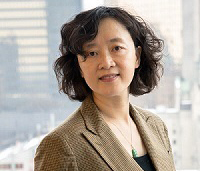 Navigating the tech world as a woman can be a challenge. With International Women's Day (IWD) coming up, we sat down with Wendy Wang, Lead Data Modeler in QTS, who shares her own journey on breaking the bias for women in tech and what it means to be limitless.
Tell us about yourself and your role?
I grew up in China and finished my undergrad in Engineering. I came to Canada to study Computer Science and I have been working in technology for financial institutions since then. I'm currently part of the Data Content and Modelling team based in Toronto in QTS led by Claudia Cabas. We have a vision to enable and promote clean and consistent trade, finance and risk reporting solutions for Capital Markets, Finance and Risk.
Why did you get into a career in technology?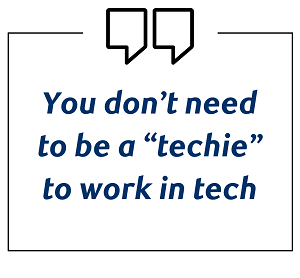 In 2000, there was a tech boom and it offered many jobs and opportunities. Finding a career in technology seemed a natural path for me. You don't need to be a "techie" to work in tech. The tech space is broad. I was able to apply many skills such as analytical thinking, problem solving and effective communication on the job. At the same time, I expanded my horizons to gain business and product knowledge, and having this opportunity to grow was something I really enjoyed. The technology industry is also extremely fast-paced and I find that aspect of it both exhilarating and rewarding.
Why is data so important in your work?
What really inspired me to pursue a career in my current field is the fact that banks produce and propagate data as part of the day-to-day operations where Data trends are becoming more and more important in the mainstream business world's consciousness. With buzzwords such as big data, data scientist, and so on, any and all solutions to business problems, regardless of platform or relevant technology, rely to a critical extent on the data model supporting them. More so for artificial intelligence, machine learning has to understand the data by reading semantic data representations. The data model is essential to helping the systems to learn from data, identify patterns and make decisions.
The tech industry is known to be male-dominated, can you share with us why you think there is such a disparity between men and women working in tech?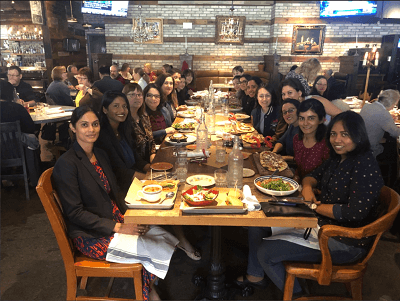 Women make up just 14 per cent of the workforce in cloud computing, 20 per cent in engineering, and 32 per cent in data and AI, according to the World Economic Forum Global Gender Gap Report 2021. Although QTS currently has strong and intelligent female representation (as seen in the image to the right), often you may find you are the only woman in meetings and you have to be quite assertive to get your voice heard.
What advice would you give to other woman who might be starting their career in tech?
Be confident in yourself. Speak up and stand up for what you believe in. Don't be afraid of asking questions and do your research and analysis. If things are not clear to you, make every effort to figure it out – there are many people in the field who are there to help.
Our enterprise-wide theme for IWD is "I Am LIMITLESS" with the hope to encourage and inspire people to take personal action, speak up for others and be an ally, because we all have the power to make a difference in the world. What does being "Limitless" mean to you?
When something is limitless, there's an unending amount or supply of it. If you truly believe there are limitless possibilities in life, you see no limit to what people can achieve.
When I hear the word LIMITLESS, what comes to mind is believe and achieve. The idea that we simply don't have or can't develop certain abilities (e.g., "I'll never be able to play the piano" or "I'm not a math person") is, for most people, a myth. In most cases, many of us never truly put in the time—and in particular, the struggle—necessary to grow our abilities. Success comes from thinking outside the box. It could be as simple as learning a new skill and subject, finding out your passion and not worrying about failure. We can always learn something from the opportunity. Last but not least, be grateful.
On a lighter note…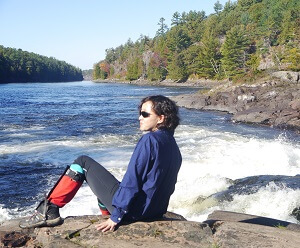 What keeps you busy outside of work?
I love hiking. Before the pandemic, I have been hiking with a group every weekend by foot to explore the beautiful Canadian lands along the Bruce Trail and Parks in Ontario.
As someone in the tech field, we have to ask: Apple or Android?
Initially Android, now Apple!
What's your favourite app?
I would have to go with any podcast app – podcasts are my favorite these days. I love podcasts because they feature one or several hosts engaged in a discussion about a particular topic or current event ranging from scientific research to slice-of-life journalism. The beauty of it is I can run something else while listening to a podcast – making it easier to multitask!
What's your favourite podcast right now?
My favorite podcast right now is The Daily by The New York Times. It's a quick, punchy show, with each episode no longer than 20 minutes. It gives all the information you need in a manner everyone will understand. I can stay up-to-date with the top stories.
---