Our Services
As a leading trading partner, we offer opportunities to transact in
The EU-ETS (European Union Emissions Trading System)
California/Quebec Cap-and-Trade
RGGI (Region Greenhouse Gas Initiative)
Various voluntary markets
Client Benefits
Efficiency
From documentation to execution and delivery, we complete the process from beginning to end.
Innovative, Tailored Solutions
Our strategies are as unique as your organization.
Reach
Access the full spectrum of emissions trading opportunities.
Highly-rated Counterparty
The security of working with one of the strongest rated banks in the industry.
---
Regulated and Voluntary Markets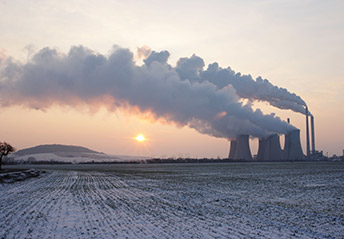 Organizations may be compelled to participate in a regulated carbon program or may choose to participate in a voluntary one. Regulated programs are based on government regulations and policies, compelling organizations to fulfill their annual cap obligations. Voluntary programs act in a similar way, but they function outside of government oversight. Why have companies been motivated to engage in voluntary carbon markets? The reasons are varied but they include:
Meeting voluntary corporate reduction targets
Preparing for potential regulatory requirements
Acknowledging investors' increasing awareness of risks associated with carbon emissions
Client
Company in North America has carbon compliance needs at its plant in Europe.
Challenge
Company determines that it has to buy 100,000 EU Allowances (EUAs) in order to comply in this compliance year.
Solution
RBC completes an OTC sale of spot EU Allowances and sends the Company a contract for the trade.
Client
A California power producer has California Carbon Allowances (CCAs) in its account from previous purchases but does not need to surrender them for compliance until the following year.
Challenge
The company would like to free up capital for other reasons by utilizing these CCAs.
Solution
The power producer would enter into an agreement with RBC to sell its spot allowances now and purchase them back at a future date prior to when they need them for compliance. This works out for the company if the implied rate for this spread trade is lower than the company's internal cost of capital.
Director, Environmental Products Trading, Toronto
+1.416.842.2815
gorden.evens@rbccm.com
Managing Director, Global Head, Commodities, Toronto
+1-416-842-9651
brandon.everhardt@rbccm.com