We recognize charter schools as a vital part of the educational fabric of this country, and we have a team of specialists and dedicated resources to serve charter organizations. Leveraging our position as one of the strongest and most stable investment banks in the country, we have been a leading underwriter of charter school bonds for over 20 years.
We specialize in the processing, structuring and issuance of tax-exempt and taxable bonds for charter facilities projects, including:
Facility and Land Acquisition

Refinancing of Prior Financing
New Facility Construction/Development
Existing Facility Expansion and Improvement

New Market Tax Credit Unwind
Client Centered Financing Solutions
At RBC we understand from 20 years of experience serving charter schools that the charter movement has been driven by innovation and focused efforts to expand student options and improve educational outcomes. We work with charters with a wide variety of educational missions and, to be responsive to those unique organizational needs, we employ a variety of structuring and distribution techniques to provide tailored financing solutions for charter school clients.
We craft debt solutions to meet our clients' programmatic and financial goals. This approach is reflected in the financing outcomes we secure for the clients that we serve.
Recent Transactions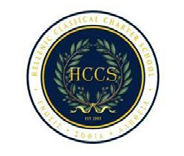 $41,805,000
Friends of Hellenic Classical Charter Schools, Inc.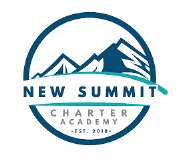 $23,000,000
New Summit Charter Academy


$27,805,000
LEARN Charter School (Social Bonds)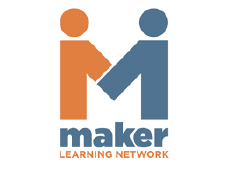 $33,630,000
iLEAD Lancaster (Social Bonds) / Santa Clarita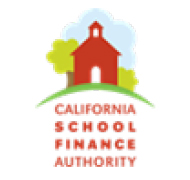 $98,470,000
California School Finance Authority (CSFA)


$71,585,000
YES Prep Public Schools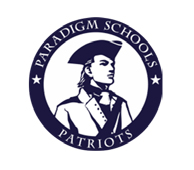 $8,370,000
Paradigm High School


$170,825,000
Equitable School Revolving Fund, LLC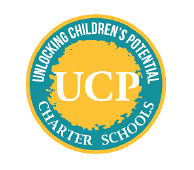 $14,415,000
UCP of Central Florida Charter Schools (Social Bonds)


$141,945,000
Legacy Traditional Schools

Disclaimer
Managing Director
Arizona
+1.602.381.5361
john.snider@rbccm.com
Mr. Snider joined RBCCM in 1989 and since that time has been involved with over $10 billion in municipal bond financings for a variety of cities, counties, special districts, charter schools, school districts, universities and state agencies. While Mr. Snider has a wide variety of experience, his primary area of expertise has been financing for K-12 education borrowers, including charter schools.
Mr. Snider heads RBC Capital Markets' Charter School Finance Group. Since 2000, RBC Capital Markets has financed in excess of 100 charter school projects for over 50 charter school organizations, securing over $1.5 billion for acquisition, construction, renovation, leasehold improvements, refinancing and related costs for charter schools. RBC Capital Markets' Charter School Finance Group has financed charter schools in multiple states, including Arizona, California, Florida, Illinois, Indiana, Massachusetts, New Jersey, North Carolina, Ohio and Texas. Mr. Snider has served as RBC's lead banker for Aspire Public Schools, BASIS Schools and Great Hearts Academies, among others.
Outside of the K-12 education area, high profile bond financings lead and completed by Mr. Snider include $350 million of research facilities for the University of Arizona and $450 million for the Arizona Sports and Tourism Authority's share of the home stadium of the NFL Arizona Cardinals and MLB spring training facilities.
Mr. Snider received his Bachelor's of Science degree in finance from Arizona State University, graduating summa cum laude, and his Masters in Business Administration from the University of Chicago.
Mr. Snider's community involvement includes sitting on several boards, including serving on the executive committees and as Board Chair of the Phoenix Boys Choir Association and Arizona School for the Arts, an excelling Arizona charter school, as well as being a member the board and advisory committee of the Arizona Charter School Association.
Managing Director
California
+1.213.362.4115
john.solarczyk@rbccm.com
Mr. Solarczyk recently joined RBC after five years in the charter school facilities finance groups of Ziegler and Stifel. He is highly regarded in public finance and has more than 25 years of banking experience. He spent most of his career as a banker at De La Rosa & Co., which he joined in 1993. He served as a senior underwriter on its trading desk from 2011 to 2014 prior to that firm being acquired by Stifel. As an underwriter, Mr. Solarczyk focused on placing lower-rated debt and educational financings (for charter schools and school districts) for the second most active trading desk in California municipal bonds.
Mr. Solarczyk's experience with financing charter school facilities began in 2011 with Rocketship Education in San Jose, California. Upon De La Rosa & Co.'s merger with Stifel in 2014, he became co‐head of the firm's new charter school facilities finance group – while continuing to cover select governmental clients – with a primary focus on the western United States. This business focus continued at Ziegler, which Mr. Solarczyk joined in 2015. Since 2015, he has closed multiple financings to build or acquire permanent charter school facilities in California, Arizona, Nevada and New Mexico, and is actively pursuing charter school facility financings in these states, along with Texas and Louisiana.
Mr. Solarczyk also has significant experience serving as senior manager for many Southern California cities, including Pomona, Long Beach, Los Angeles, Commerce, Artesia, Covina, Montebello, Baldwin Park, Carson, San Diego, Vista, and many others. Over the past three years while with his prior firm, John completed 8 financings with the City of Pomona, with a total par amount of $320 million. These financings included sewer, water, leases and redevelopment. Mr. Solarczyk has served as senior manager to the City of Pomona's $220 million pension obligation bond and Long Beach's $20 million tax allocation bond refunding since joining RBC.
Mr. Solarczyk is registered with FINRA with Series 7, 24, 53, and 63 licenses. He graduated cum laude from the University of California, Los Angeles with a Bachelor's degree in Business Economics.