Areas of Expertise
Leveraging our strength as one of the strongest and most stable investment banks in the country, we assist our clients in consistently achieving their financing goals. We provide advantageous pricing results for our school district clients through the issuance of general obligation bonds, certificates of participation, bond anticipation notes and interim lease financings, and tax and revenue anticipation notes.
We deliver local market expertise and are uniquely positioned to serve the diverse needs of both large and small school districts. We are firmly committed to the K–12 education sector and consistently rank as a top issuer both regionally and nationwide. As an underwriter, we offer a broad range of bond issue structuring products and services, including:
Bond document review
Debt structure and capacity analysis
Tax impact modeling
Marketing and broad distribution to investors
New project bond financing and refinancing
Credit rating assessment and enhancement strategy
Certificates of participation and lease purchase transactions
Recent Transactions
Legal
Case Studies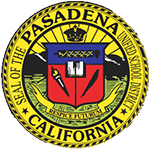 $189.5 million
Pasadena Unified School District
General Obligation Bonds, Series 2016A
On May 10, 2016 RBC Capital Markets served as sole managing underwriter and successfully priced a $189.5 million general obligation bond issue for the Pasadena Unified School District ("District")
The transaction included the third and final new money issuance under Measure TT, a bond measure approved by District voters in 2008 for $350 million, as well as a refunding of the District's Series 2009A-1 and Series 2009A-2 (Federally Taxable Build America Bonds). The transaction consisted of current interest bonds with a final maturity in 2036 and achieved an All-in-TIC of 2.844%.
The proceeds from the sale of the new money bonds will be used to finance the repair, upgrading, acquisition, construction and equipping of certain District property and facilities, and to pay certain costs of issuance of the Bonds. The proceeds from the sale of the Refunding Bonds will be used by the District to advance refund, on a crossover basis, the District's outstanding 2009 General Obligation Bonds (Election of 2008) Series 2009A-2 (Federally Taxable Build America Bonds). The refunding bonds generated more than $9.5 million in present value savings, or 9.973%.
The Pasadena Unified School District was formed in 1874 and unified in 1944, covers approximately 76 square miles within Los Angeles County including the cities of Pasadena and Sierra Madre. The District currently operates 20 elementary schools, three middle schools, four comprehensive high schools, one continuation school and one drop out recovery school.
The District has a 2015-16 assessed valuation of $35,360,762,815.
The District has been an investment banking client of RBC Capital Markets for more than two decades. This transaction represents the District's sixth issue for which the firm has acted as either book-running sole manager or financial advisor since 1998, totalling over $630 million in par amount.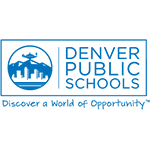 $143.28 million
Denver Public Schools
General Obligation Refunding Bonds, Series 2016A
On April 26, 2016, RBCCM served as senior book-running manager on Denver Public Schools' (DPS) $143.28MM General Obligation Refunding Bonds, Series 2016A. Proceeds of the refunding were used to advance refund a portion of DPS' Series 2012B Bonds.
As a member of DPS' senior underwriter pool, RBCCM constantly monitors DPS' debt for refunding and restructuring opportunities. Market dynamics allowed DPS to advance refund long dated escrow bonds as municipal yields outperformed Treasuries. Through discussions with DPS staff and its financial advisor, RBCCM structured a refunding with accelerated savings. This structure provides the DPS with additional capacity upfront for a contemplated 2016 bond election, minimizing the immediate effect on DPS taxpayers.
Leading up to pricing, the volatility between the municipal and Treasury ratio was extremely high, resulting in significant movement in the savings target. RBCCM provided the District and its financial advisor with regular refunding and market updates in order to enter the market at an optimal time. Despite some weakness on the day of pricing, DPS' sale was well received. The resulting decreases in yield and a strong open market escrow bid helped DPS achieve present value savings of over 5%, well in excess of the 3% PV threshold.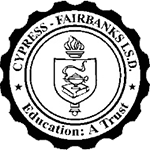 $209 million
Cypress-Fairbanks Independent School District
Unlimited Tax School Building and Refunding Bonds, Series 2015A
Transaction Summary
RBC Capital Markets served as Senior Manager for Cypress-Fairbanks Independent School District (the "District") on their offering of $209,045,000 Unlimited Tax School Building and Refunding Bonds, Series 2015A (the "2015A Bonds") on October 20, 2015. The proceeds from the 2015A Bonds will be used to construct, acquire and equip school buildings in the District, purchase sites for school buildings, purchase school buses and refund a portion of the District's outstanding bonds. The transaction produced $9.44 million in savings or 15.06% of the refunded bonds.
Marketing and Pricing
The transaction priced into a quiet market with many buyers reluctant to invest at low rate levels. RBCCM was still able to attract buyers, and the transaction was well received.
Issuer Overview
The District covers approximately 186 square miles in the western and northwestern portions of Harris County, encompassing the City of Cypress, the City of Fairbanks, the City of Jersey Village and a small portion of the City of Houston. The District currently operates eleven (11) high schools, eighteen (18) middle schools, fifty-four (54) elementary schools and four (4) special program schools. For fiscal year 2014-15, enrollment is reported at 113,190 and taxable property within the District carries an assessed valuation of approximately $44,930,166,124.
Summary of Terms
| | |
| --- | --- |
| Size and Offering: | S$209,045,000 Unlimited Tax School Building and Refunding Bonds, Series 2015A |
| Issuer: | Cypress-Fairbanks Independent School District |
| Pricing Date: | October 20, 2015 |
| Credit Enhancement: | Permanent School Fund of Texas |
| Credit Ratings: | Underlying – Aa1 (Moody's) /AA (S&P) |
| | PSF Enhanced – Aaa (Moody's) / AAA(S&P) |
| Purpose: | New Money and Current Refunding |
| Tax Status: | Tax-Exempt |
| Structure: | Serial bonds beginning 2/15/2016 through 2/15/2036 and term bonds due 2/15/2040 |
| Optional Par Call: | February 15, 2025 |
| Average Life: | 13.964 years |
| All-In TIC: | 3.269% |