By Vito Sperduto, Larry Grafstein and John Cokinos
Published October 15, 2021 | 2 min watch
Key Points
A favorable environment and strong capital availability have driven significant levels of deal activity.

Increased government scrutiny of large corporate deals presents an opportunity for private equity, which has plenty of dry powder.

Convergence between sectors continues to be a significant driver of M&A.

Strong tailwinds, along with the sizable pool of capital that remains, are expected to drive significant dealmaking opportunities into 2022.
Can you provide a brief overview of recent private equity dealmaking activity?
John Cokinos:
In 2021, we've seen a tremendous amount of dealmaking activity in private equity, driven by a few catalysts. It has been a very accommodating interest rate environment. There are sponsors with a significant amount of private equity that they're willing to put to work. As a consequence, the economic recovery has really pulled through.
Vito Sperduto:
In the first half of 2021 alone, about a quarter of the deals $1 billion or more were private equity acquisitions. We also had almost half a trillion dollars of new LBOs in the first half of the year.
John Cokinos:
We've seen a significant amount of additional capital come into the private equity community, which has led them to pursue more and larger deals.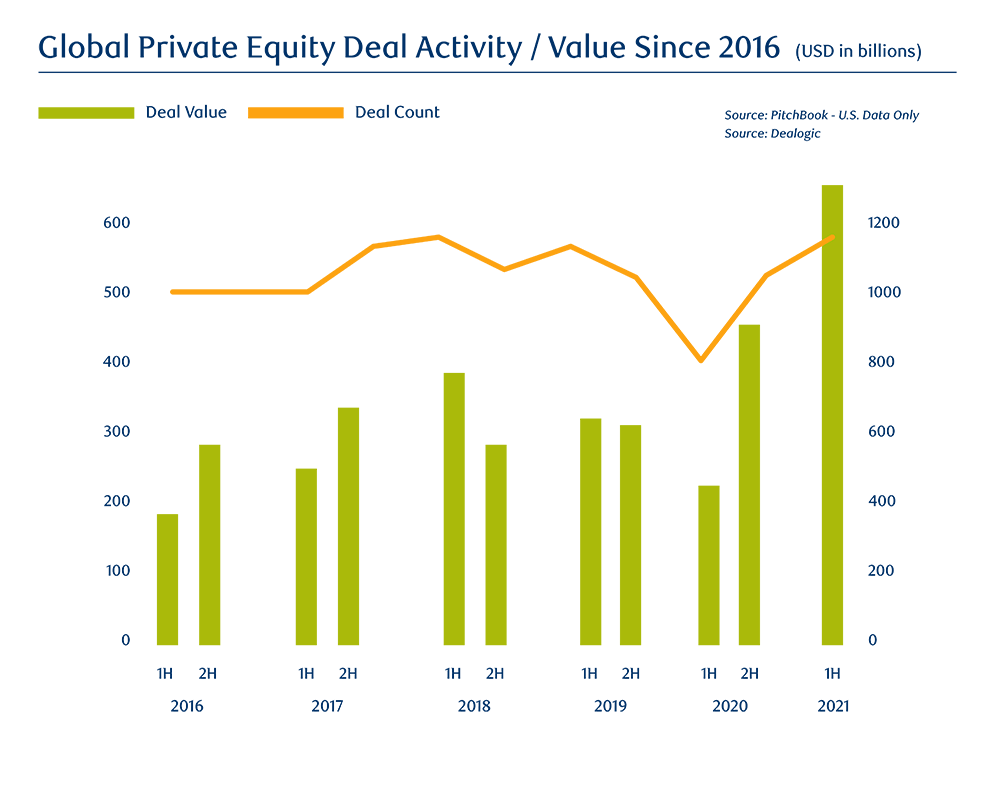 What impact is the current regulatory environment having on M&A and private equity?
Larry Grafstein:
The Biden administration put out directives to scrutinize strategic mergers more closely. As a result, private equity, in some ways, is creating the momentum in the M&A market.
Vito Sperduto:
What's happening is that many corporates are considering whether they really want to look at larger deals today, given the increased scrutiny from a regulatory perspective. That backdrop is providing an opportunity for private equity firms who have a significant pool of capital to put to work.
"The post-Covid environment has given private equity more comfort to diversify."

John Cokinos, Co-Head, Leveraged Finance
What are some of the drivers influencing private equity activity? How is convergence changing the nature of private equity deals?
John Cokinos:
I think the post-COVID environment has given private equity more comfort to diversify across different sectors that they weren't looking at before. We're also seeing more and more capital deployed in the technology sector than I've ever seen.
Vito Sperduto:
An example is Thoma Bravo, a private equity firm focused on investing in software and technology companies, who raised almost $23 billion for their latest fund announced in late 2020.
Larry Grafstein:
Another interesting point is that nothing that's being contemplated in terms of tax reform by Congress is necessarily an impediment to private equity.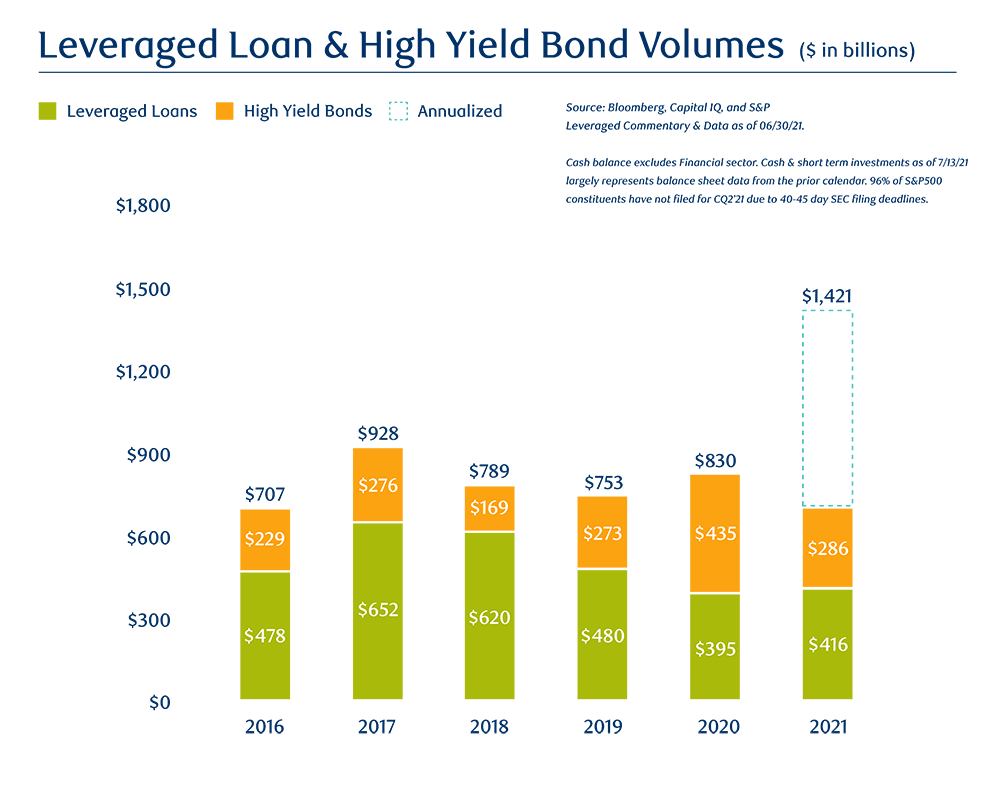 John Cokinos:
We're seeing significant growth in convergence between sectors. For example, taking healthcare and marrying that to technology, then finding ways to contain costs, expand service, and to be more efficient. Technology and healthcare are two areas where we are seeing a lot of growth, especially in leveraged finance.
Vito Sperduto:
The Apollo-Verizon media transaction, which involved the Yahoo and AOL brands, is a perfect example of where we can add value to our clients in how we support them through a deal.
John Cokinos:
Complexity emerges when you have a corporate seller who simply wants to be able to sell and does not want to wait for a buyer to go through their processes and execute on their strategy. The Apollo-Verizon deal was a $1.5 billion dollar capital raise. We ended up raising about $3.5 billion dollars and the deal was oversubscribed. We were able to tighten down the terms.
"Complexity is the future for private equity because the easy, cookie-cutter deals are now rare."

Larry Grafstein, Deputy Chairman
Larry Grafstein:
That type of complexity is the future for private equity because the easy, cookie-cutter, deals are now rare.
What's the outlook for M&A, private equity and dealmaking generally?
Vito Sperduto:
There's currently a sizable number of portfolio companies sitting in private equity funds that are being valued at levels significantly higher than when they were purchased just two or three years back. Private equity firms are trying to think about the best way to monetize these valuations, both for the companies in question and for the different constituents involved.
John Cokinos:
I think we've got a Federal Reserve Board that will remain accommodating until at least the middle part of next year. We have strong tailwinds in the economy, and we've got a lot of capital that wants to be deployed, both on the private equity as well as on the financing side. So we're very optimistic about dealmaking opportunities going into 2022.