Where to deploy the dry powder?
Private Equity (PE) firms are sitting on $1.4tn of dry powder, the largest pool of capital raised in history.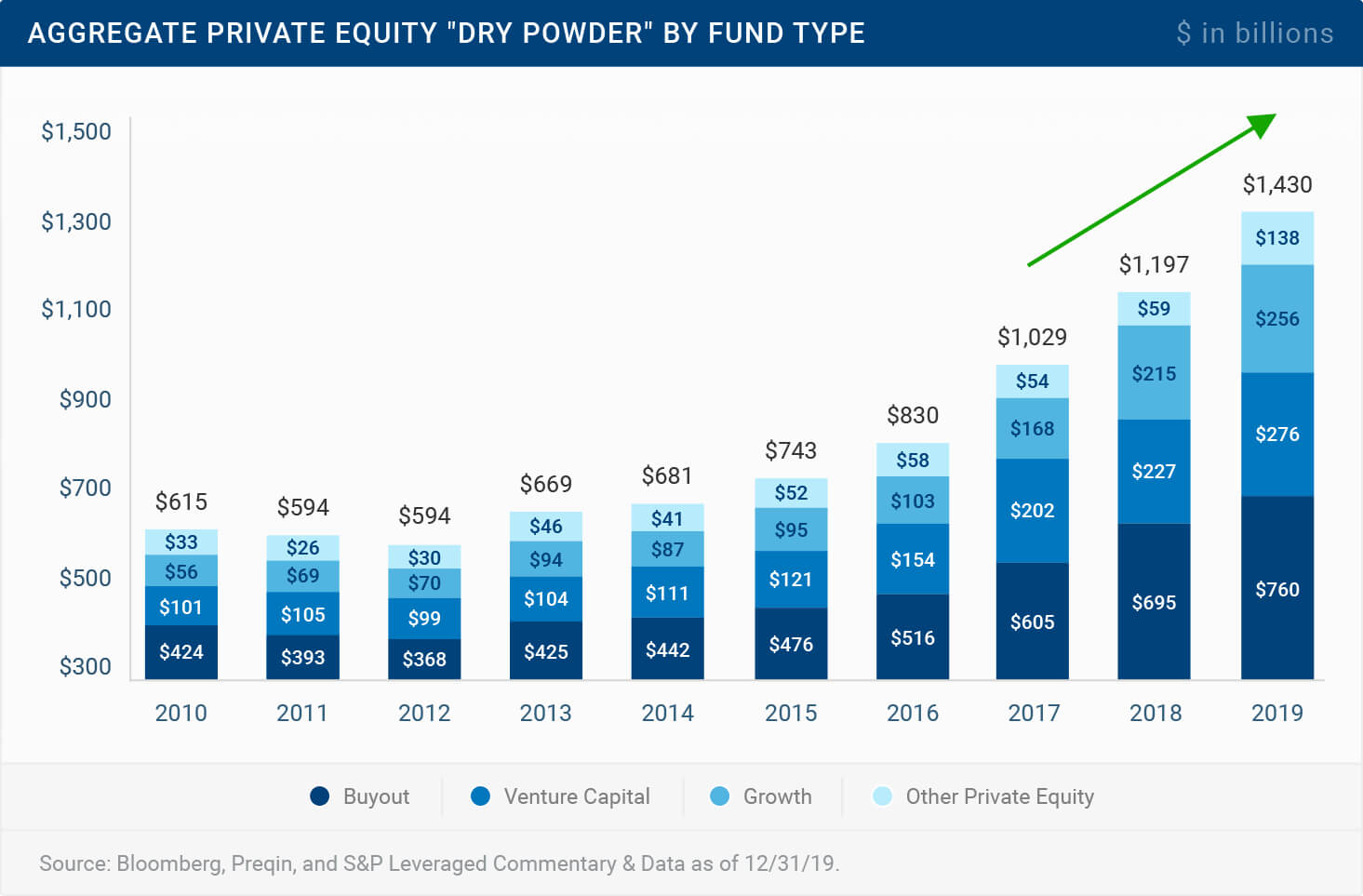 Last year, they raised the largest amount of funds, but at the same time there was less activity. Deals of $1bn or greater in value actually dropped 28%, yet 95% of the funds raised were bigger than their predecessor funds.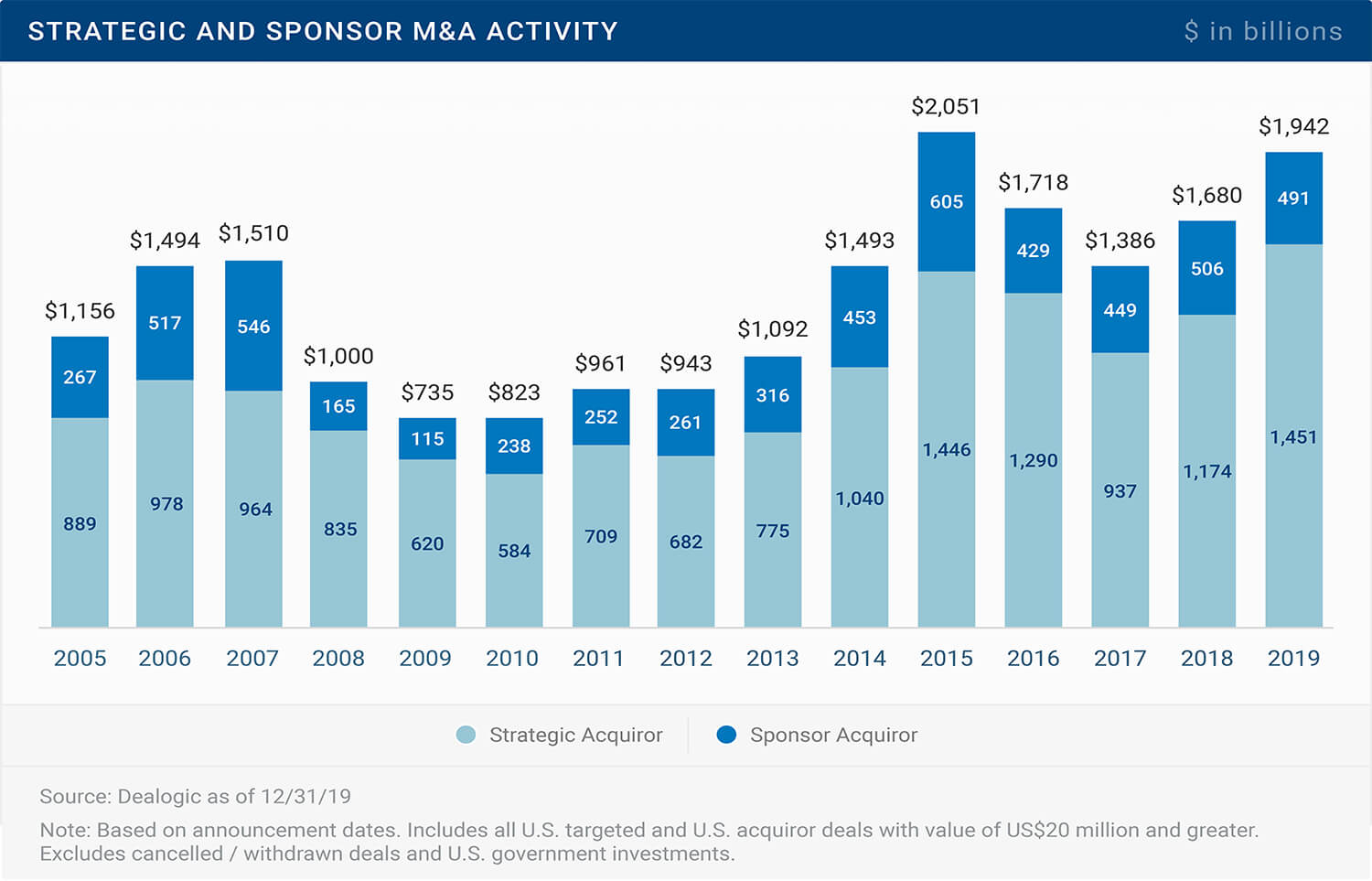 PE firms have to put these dollars to work, and they're looking for larger deals. However, they're being extremely cautious. A number of funds told us they were pleased they didn't win certain auctions because of the high multiples. They were concerned about being able to perform at those levels.
We've seen the multiples on the average PE transaction decline. Multiples peaked at about 12 times two years ago and last year it was about 11 times. That's really been driven by the availability of debt financing which has come down. The average deal last year was about five turns of leverage and six turns of equity, which still is a very frothy level on a historic basis.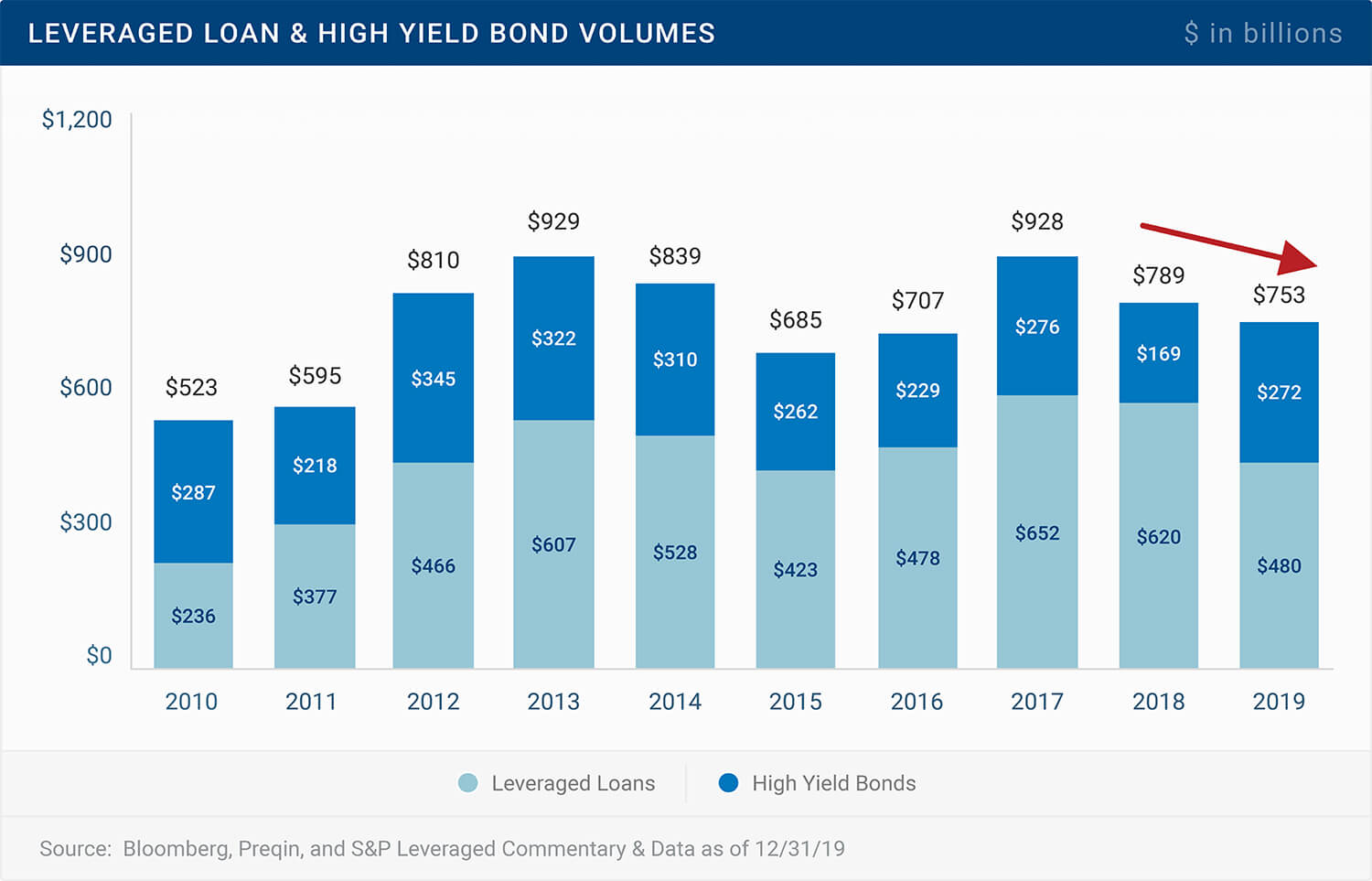 "A number of funds told us they were actually pleased they didn't win a certain auction because of the high multiple that it got to. They were concerned about being able to perform at that level."
- Vito Sperduto
Factoring in coronavirus and recession risks
While market breaks such as the severe reaction to coronavirus can theoretically make targets cheaper for private equity, the fluctuations can also make sellers hesitant to agree to transactions.
On the buy-side, the outbreak can lead to extra nervousness about the potential impact of a global slowdown on the earnings of a target company, particularly as it is difficult to predict second-order effects.
"While the severe market reaction to coronavirus potentially makes targets cheaper, the volatility also triggers greater hesitancy."
- Larry Grafstein
Add-ons and platform strategies
PE firms are becoming more operationally minded in how they improve the companies they have in-house.
The largest sum of money, some 60% of global deal volume, is being spent on add-on transactions. PE firms are buying down their multiples by doing add-ons at lower prices and as a result, producing better returns on a long-term basis.
A related trend is that, as funds get bigger, they tend to be more organised by industry. Firms target fragmented industries from a market share perspective with a roll-up or platform strategy. They avoid triggering significant anti-trust thresholds.
The search for longer tenure investments
A growing trend is the search for investments with a longer tail to them. It means the required targeted returns come down on the assumption they can be generated over a longer time period. It can make sense for an investor who is weighing up earning 2% on a 30-year treasury, versus looking for an 8% cash-on-cash return that can last a long time.
We've seen a couple of related phenomena;
Specific Long Yield Funds: Some of the big firms have established funds that are specifically designated as long-yield. However, deal flow can be hard to come by, and some of these funds have blended quickly with general funds. Firms need to be nimble to move where deal flow is and be ready to pivot if traditional transactions come back.
Infrastructure: There's been a tremendous interest in infrastructure finance. There needs to be a global modernization and expansion of infrastructure. Those types of investments are surprisingly few and far between. There's increasing interest not just from classic infrastructure funds but also from new capital looking for those opportunities. The funds are picking up where governments have not funded. The irony is that a lot of the private money is government-related, such as state-employee pension funds and sovereign wealth funds from the Middle East.
Published March 16, 2020