Should the SEC put a stop to payment for order flow?
The events around meme-stocks and the general increase in retail trading has the SEC re-examining retail order routing to wholesale market-makers, including the possibility of banning payment-for-order-flow (PFOF).
Policy Matters

Upgrading the Securities Information Processors (SIPs)
Today's U.S. equities markets are evolving in ways that were unthinkable just a few years ago. We believe that the SIPs – the electronic backbone of market data in the U.S. – have become outdated and unfit for purpose. This failure impacts every market participant, particularly the small and large brokers who drive our economy. Rich Steiner outlines how we can and must do better.
The SEC's Market Data Infrastructure Rule: What's next?
In early December 2020, the SEC adopted the final rulemaking on market data infrastructure. The proposed regulation aims to upgrade public market data, taking into consideration the recommendations from RBC and others, and has the potential to create far-reaching consequences for market participants.
Market Wide Circuit Breakers – How Coronavirus Opened the Door for Improvement
RBC has a proud history of advocating for more transparent and efficient markets. Working alongside a group of clients we call "The DC Group," we continue to engage regulators and elected officials in Washington to share thoughts on how we can improve outcomes for investors.
Advocating for Investors on Equity Market Structure Improvements
Are investors truly getting all the benefits of robust competition and innovation? More can be done to help improve trading efficiencies and reduce conflicts. At RBC Capital Markets' we believe we have found a way to help clients benefit from more fair, competitive, and transparent markets.
Stay Informed
Get the latest insights from RBC Capital Markets delivered to your inbox.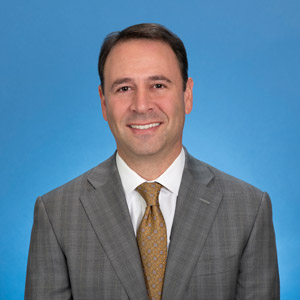 Rich Steiner
Head of Global Market Structure