RBC Capital Markets recently co-hosted an Energy symposium with leading geospatial analytics company Orbital Insight, to address these questions. Panel participants included Michael Tran, RBC's Global Energy Strategist, Andy Hall, legendary oil trader and James Crawford, Founder and CEO of Orbital Insight. The panel was moderated by Alix Steel, Host of Bloomberg Commodities Edge. We caught up with panel participants after the event to ask them some important questions.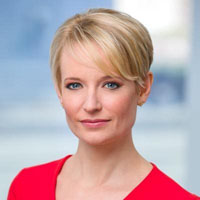 Alix Steel,
Host of Bloomberg Commodities Edge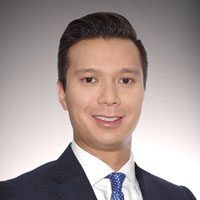 Michael Tran
Managing Director, Global Energy Strategist, RBC Capital Markets
1. How have energy markets changed over the last 5-10 years?
Oil prices can dislocate from true fundamentals for longer periods of time today, then historically the case. The chemical make-up of the oil trading community has evolved from a history of fundamental based, career energy traders toward a large and rising influx of algo and quant fund entrants into the space. In other words, we have seen the rise of the quantitatively inclined, non-energy specialist play a large and extremely influential role in trading the oil market. This structural development has resulted in increased volatility given that more trades are happening, at a faster pace, stemming from a new, growing and increasingly influential entrant in the oil market.
2. In your opinion, how has big data changed the energy space?
Geospatial analytics provides commodity fundamentalists the opportunity to win back the narrative. Given the otherwise opaque nature of the oil market, the ability to see market themes develop in real time increases the signal to noise ratio. Sharpening a market view based less on latent datasets or anecdotal evidence, but more on statistically significant real time data provides an elevated degree of precision previously not available to market participants.
3. In the next 5-10 years how do you anticipate the energy space changing?
Timely information flow, as with any market, has and will always provide an edge. The only difference is that the oil market has historically been subject to lagged, incomplete or non-existent datasets. Marrying advanced real time analytics on themes such as oil storage, drilling or refinery activity with traditional ways of analyzing fundamental trends will asymmetrically amplify the edge in an oil market that is only becoming increasingly hyper competitive.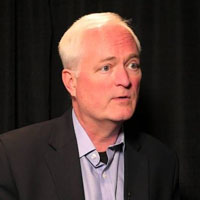 Dr. James Crawford
CEO, Orbital Insight
1. How have energy markets changed over the last 5-10 years?
The energy market has accelerated its ability to improve production efficiency. US shale has driven a 3.9 mb/d increase in US oil production, That increase is greater than the daily production of all OPEC members outside of Saudi Arabia and Iraq. Price drops after the GFC and prior to the lifting of the US crude oil export ban forced the industry to accelerate adoption of big data and process improvement technologies to become robust across a wide range of prices. Since 2009 we have seen a $65/bbl range in prices, driving home the magnitude of the volatility the industry has to plan around. Increased data availability has progressively resulted in improved asset utilization and logistics efficiency.
2. In your opinion, how has big data changed the energy space?
The improved ability to structure and analyze big data has increased the energy sector's understanding of demand at the micro and macro level to inform production investments. Asset monitoring and optimization has also been enhanced.
For example, AI powered processing of large geological datasets has dramatically reduced processing time in making development decisions. Monitoring of refineries allows the market to understand production outages, observing global inventories on a daily basis allows previous impossible precision in understanding supply demand balances. Quantifying driving demand and infrastructure development in emerging markets now allows more accurate day to day and strategic planning for structuring energy supply. The wave of commercial sensor deployment has opened visibility into previously opaque areas of the supply chain objective production facility operating status, inventories, and demand trends are now accessible in a timely manner
In the next 5-10 years how do you anticipate the energy space changing?
The 5-10 year outlook for the energy space is marked by an acceleration in asset optimization driven by better monitoring and processing of data into specific decisions related to production, logistics optimization, and integration of climate concerns. Better access to structured data addressing previously opaque areas allows investors and asset owners to make more informed decisions on the makeup of the energy mix. Traditional production processes become more efficient with improved GHG profiles. Renewables receive visibility into the supply chain to guide policy and investment decisions to balance economic viability of renewables against climate change concerns. Technical improvements in energy storage continue, allowing better balancing of renewable energy production vs. consumption patterns.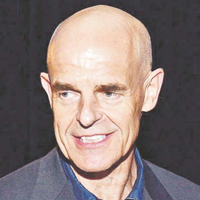 Andy Hall
Legendary Oil Trader and Founder, Astenbeck Capital
1. How have energy markets changed over the last 5-10 years?
The most profound change in the energy world is the shale oil revolution. It is extraordinary how that has transformed the outlook for energy, not just here in America where we are essentially now a net exporter of oil and gas, but also for the world. Previously, America was a big black hole for oil imports and now it is a net exporter, thanks to the shale oil revolution. 10-15 years ago everyone was talking about peak oil and how we were going to run out of oil, but the IEA recently suggested that by 2030 we are going to see a plateau in global oil demand, which is staggering.
2. In your opinion, how has big data changed the energy space?
The ability to measure floating roof tanks outside the US has changed the way we look at the oil market. Previously, the only high frequency data was weekly EIA data, and that was for America – capturing only 20% of the market. Everyone would obsess over these weekly numbers, it gave the market its weekly dose of information and oil markets would respond accordingly because there was nothing else to look at. Inventory numbers from IEA for rest of OECD, would come with a several month lag. But big data allows us to look at the whole world in real time, a profound change for the oil market. How we look at supply is also different. Forget rig counts, it is an indicator but it doesn't really tell you what is going on. Real time well completion data can lead to very good forecasts with a high degree of confidence on where US production will be 6 months from now.
3. Is the idea of peak oil now different now than it was in the past?
In the 70s they said the world was going to run out of all resources, not just oil, and of course that did not happen. Now, oil really has become just another resource where for all intents and purposes there is an infinite supply of it. With technology we have the ability to produce energy from renewable sources even more cheaply than fossil sources – that combined with an awareness that fossil fuel use is having a negative impact on the global environment. I think we will see global oil demand hit a peak and then decline.