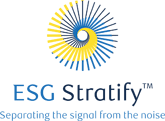 ---
Demand for ESG set to increase – creating a risk for wealth managers that don't act
We think an ESG "perception gap" may already exist within wealth management, and that the COVID-19 crisis may have increased interest. With annual intergenerational transfer flows set to double between 2018 and 2027, incorporating ESG creates an opportunity to increase the appeal of the sector to new investors, particularly as so much of the wealth transferred is linked to property.
Regulatory imperative creates near-term catalyst to address ESG inertia
A regulatory imperative like the MiFID II amendments should also push intermediates and advisers to embrace ESG. Concerns around investment performance should abate as data increasingly shows superior returns of such strategies. Furthermore, the industry has displayed great adaptability and resilience after undergoing extensive change since the Financial Crisis, and we believe in its ability to incorporate ESG into their service – particularly as it will address a client need.
Propositions are beginning to emerge
We expect central research functions to play a key role in the development of new propositions, with bespoke solutions offered for a subset of investors with greater ESG requirements. Larger wealth managers are better positioned to adapt to this new paradigm, but the cost could be felt proportionately at smaller outfits. This could accelerate sector consolidation.
---
Ben Bathurst and Mandeep Jagpal authored "Nudging towards the ESG tipping point'. This report was published on 21 July 2020. For more information about the full report, please contact your RBC representative.
---
Our Commitment to ESG
RBC Capital Markets' ESG StratifyTM encompasses all of our ESG thought leadership and insights, including our monthly ESG Scoop series and industry-specific publications from our research analysts. RBC's Equity Research Group delivers thorough, comprehensive assessments of companies spanning all major sectors, along with macro insights and stock-specific ideas to help guide portfolio management decisions.