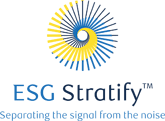 ---
U.S. Life Insurance—a sector not usually associated with strong ESG credentials—is starting to show promise. That's according to our U.S. Life Insurance ESG Baseline Scorecard, which ranks 12 insurers on 14 specific ESG factors. Our study finds that most U.S. life insurers have "S" factors in place, including diversity and advocacy, and most have strong governance structures as well.
Although they lag behind European insurers on general ESG adoption and progress measurement, we found that half of all U.S. life insurers have issued sustainability reports and instituted specific strategies, while the rest appear to be slowly adopting ESG reporting principles. The following key takeaways from our scorecard provide some interesting insights on U.S. life insurers' ESG progress and how that matters in terms of fund holdings and performance.
---
U.S. Life Insurance is not a core ESG holding, but that could change.
Analysis from our ESG Strategist, Sara Mahaffy shows that U.S. life insurance stocks are not widely held in most large-cap ESG funds. While life insurance stocks are not quite at the bottom of the ESG ownership spectrum, they are generally in the bottom half relative to other sectors. However, now that U.S. life insurers are emphasizing ESG strategies, there may be room in the future for an increase in the allocation to U.S. life insurance stocks held for ESG purposes.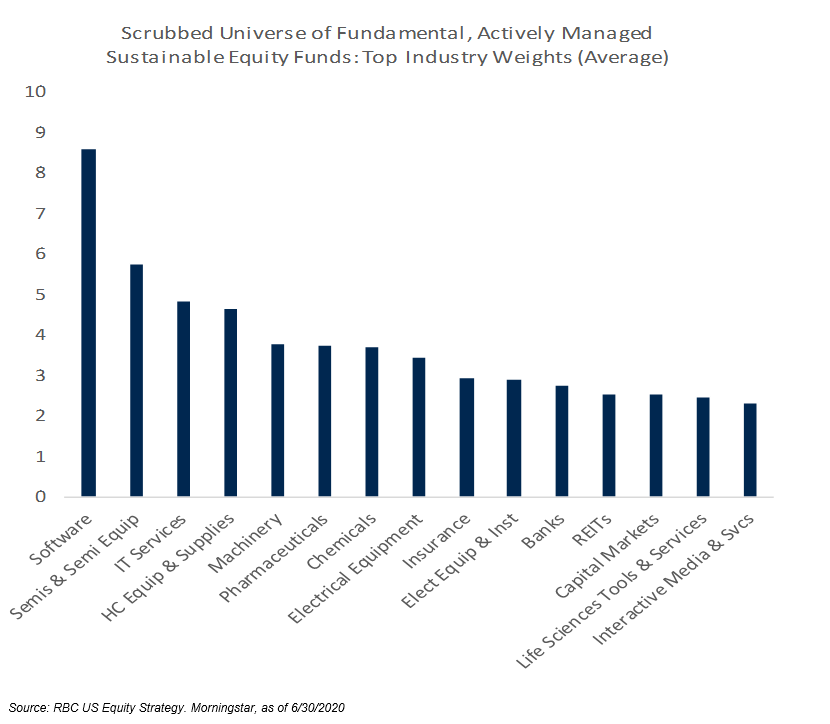 High on 'S' and 'G,' but low on the 'E'
U.S. Life insurance companies have better ESG frameworks than we usually give them credit for. Most already have strong governance and 'S' factor initiatives in place because those factors typically align well with consumer-focused business models and regulation. But their focus on environmental initiatives, on the other hand, is more limited in scope.
While some U.S. insurers have well-developed ESG frameworks, we find that there is room for improvement across the sector. Sustainability reports were mixed, compensation was rarely aligned with ESG objectives, and only about half of the companies had split CEO/Chairman roles. Reporting on ESG standards in investment management was also highly mixed.
ESG credentials make a difference in performance
Leveraging data from Sustainalytics, our ESG Strategist, Sara Mahaffy has found that ESG stocks with lower risk profiles outperformed those with higher risk profiles over the past several years. Our U.S. Life Insurance ESG Baseline Scorecard reveals that the top 3 highest-rated ESG stocks collectively outperformed the remaining covered stocks by nearly 17 percentage points since the end of 2018 (7 percentage points on a YTD basis).
U.S. Life Insurers may be the next beneficiaries of increased ESG investing
U.S. Life Insurance companies are off to a strong start with ESG programs and initiatives, though many still have a way to go to with reporting. Overall, the Financial sector is generally underweighted in ESG funds and our research shows that only a few U.S. life insurers are regularly included in ESG portfolios. However, as this sector continues to enhance reporting and adopt more ESG initiatives, we expect to see increased ownership of U.S. life insurance companies in ESG funds in the future.
Mark Dwelle authored "U.S. Life Insurance ESG Baseline Scorecard." This report was published on 23 September 2020. For more information about the full report, please contact your RBC representative.
Our Commitment to ESG
RBC Capital Markets' ESG StratifyTM encompasses all of our ESG thought leadership and insights, including our monthly ESG Scoop series and industry-specific publications from our research analysts. RBC's Equity Research Group delivers thorough, comprehensive assessments of companies spanning all major sectors, along with macro insights and stock-specific ideas to help guide portfolio management decisions.