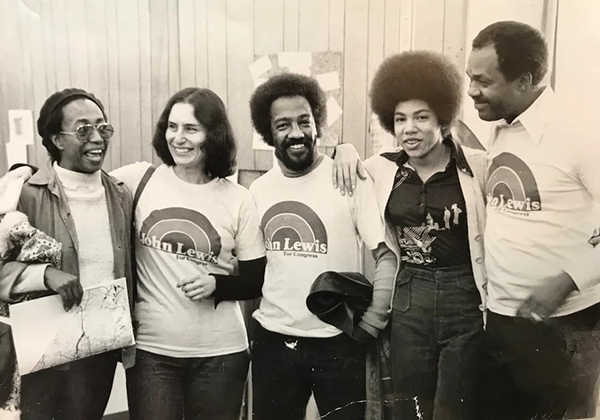 Helima's father and civil rights activist, Howard Croft, center
---
How does your father's legacy impact your daily life?
When remembering my dad I think about his broader commitment to justice and equity. He was extremely committed to several different causes, including marriage equality, for which he testified for in Washington, D.C. He was a big believer that the fight for equal marriage was an extension of the civil rights movement. His long lasting commitment to this idea has always pushed me to think about what equity and inclusion really means and reminds me that, we are not free until everyone is free.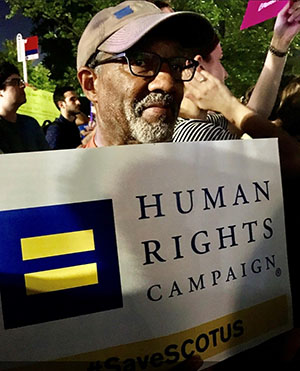 My dad was also fearless, and I think about this in moments when I feel afraid. When he was in his 20s, he went to Mississippi to help register voters, in the midst of Medgar Evers and other civil rights leaders being killed. I am truly humbled when I think about all the individuals, beyond the figures we all know in the civil rights movement, who got on buses to go to the South and were willing to risk so much for future generations.
What advice would you give to younger employees from diverse backgrounds for succeeding in their careers?
Silence the voice in your head that says you are a diversity pick. When mapping out your overall career goals you've got to sideline the imposter syndrome mindset. I think it's really important to know that you make the room better, and how the multiplicity of views and backgrounds leads to better business. Always believe in yourself and the value that you add to the table.
---
This month, Helima was also featured in CNBC's Black History Month series. She took a moment to look back on the leaders that risked so much to help achieve rights and freedoms for the Black community.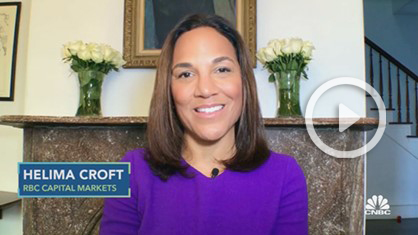 ---
Read more about Helima's father and his legacy:
---