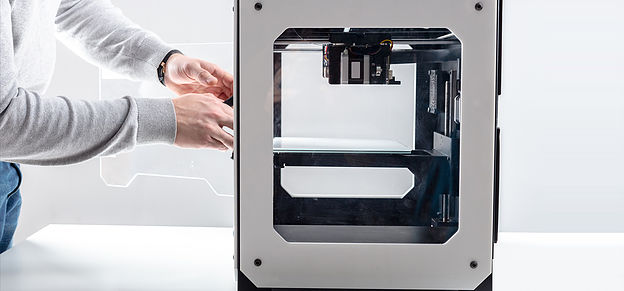 Augmented Self
3D Printing
Read more ›
Augmented Self
3D Printing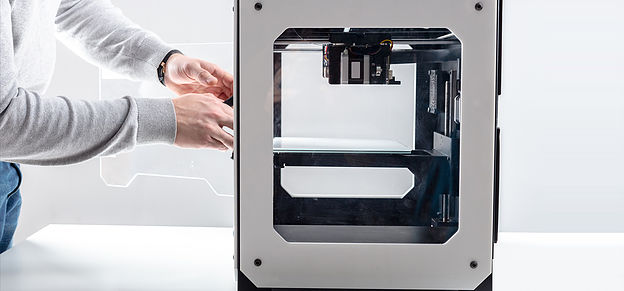 The concept of 3D printing isn't new. Indeed, many businesses are already employing this technology today to create prototypes, molds, tools and even and their customers with bespoke goods. What will change over the coming years, however, will be the availability of this technology to all.
An example can best be seen in the Consumer sector, specifically within footwear. Several of the biggest brands, including Nike, Adidas, Vans, Under Armour and Converse, already allow users to create custom versions of their shoes within weeks.
Nike's "NikeLab Bespoke iD" currently offers a customizable and personal design experience with one-on-one appointments. And Adidas, with its new Speedfactory manufacturing process, hopes to leverages robots and 3D printing to create a more localized and customized manufacturing process.
By 2025 we expect all consumers to be able to affordably design their own shoes with a completely custom sole, made specifically for their size, weight, and gait, and purchase a finished product within minutes.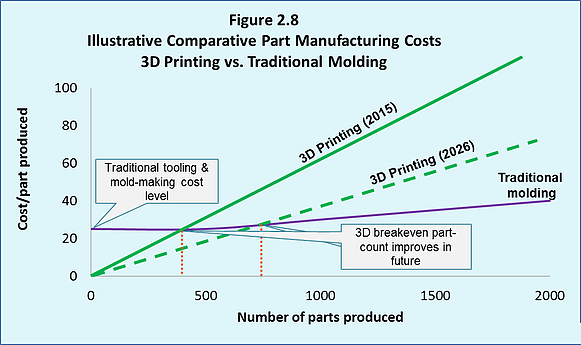 "We used to buy CDs, and we had to go to the physical stores to get music and now we can just download it everywhere.I believe that the same thing will happen with fashion eventually — clothes will become more and more digital." - Danit Peleg, Designer
The same applies to clothing. As it stands, 3D printing a skirt or jacket is both timely (100 hours +) and expensive ($1,000 +), not including the cost of the printer. Over time this will change.
But 3D printing is more than just being able to produce leisurewear at will. Invisalign, owned by Align Technology, currently produce over 200,000 custom-made aligners per day. That's over 8,000 per hour. We believe this process will become even faster as technology improves further to match the demand.
At the forefront
Align Technology, who use 3D printing to make 200,000 custom-made orthodontic aligners a day, has seen its stock price increase 1,000% since 2011.
The 3D food printer, Foodini prepares your food from fresh ingredients to save you time while Viome can customize your diet based on the microbiome of your digestive system.