The COVID-19 pandemic has upended many aspects of our society and focused the world's attention on basic needs, including earning an income during "shelter-in-place" directives, safe working environments, and access to healthcare. However, crises such as COVID-19 also offer an opportunity for companies with good management and strong corporate cultures to differentiate themselves, particularly in terms of issues related to human capital.
In fact, we can see that companies that have focused on optimizing long-term prosperity through investments in human capital, digital transformation, and customer relations, showed greater capacity to react to the crisis as a result of robust business models and stronger stakeholder alliances.
Unpacking the "S" Factor in ESG
The importance of social factors, and human capital considerations in particular, is becoming increasingly apparent to both corporations and investors as a result of the COVID-19 pandemic. Investors who are truly integrating ESG often include human resources business practices as key considerations in their analysis, and robust HR capabilities are particularly critical during a pandemic as companies strive to keep employees healthy and maintain morale.
Third-party ESG research and ratings providers typically focus on a range of factors material to specific industries; common issues that often fall under the "Social" pillar include human capital development, labor relations, and health and safety practices. Delving deeper into these issues can reveal how organizations approach employee recruitment, talent development, and labor standards in the supply chain. As the COVID-19 crisis unfolds, we do expect social issues to continue to rise in importance for both corporates and investors alike.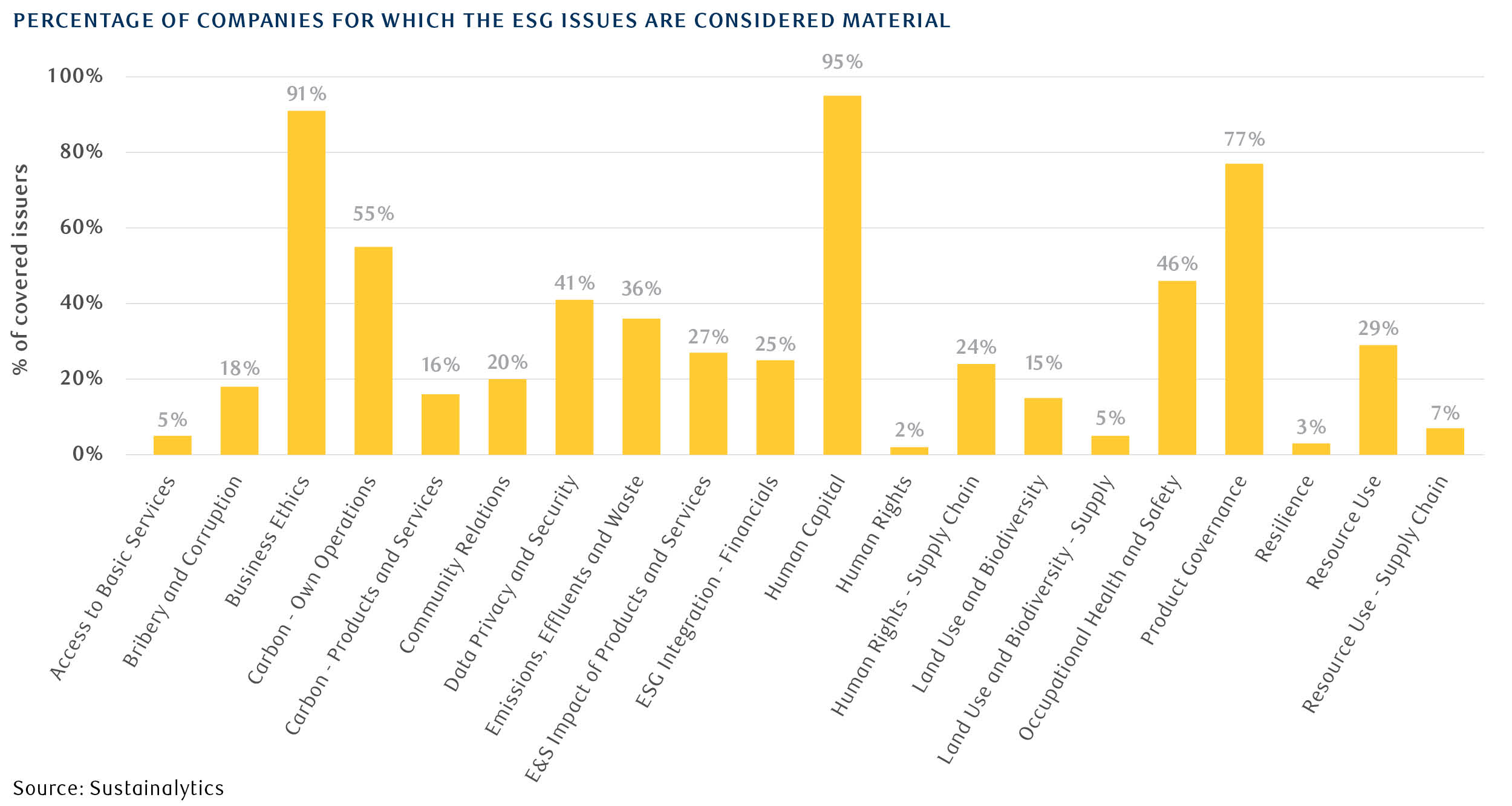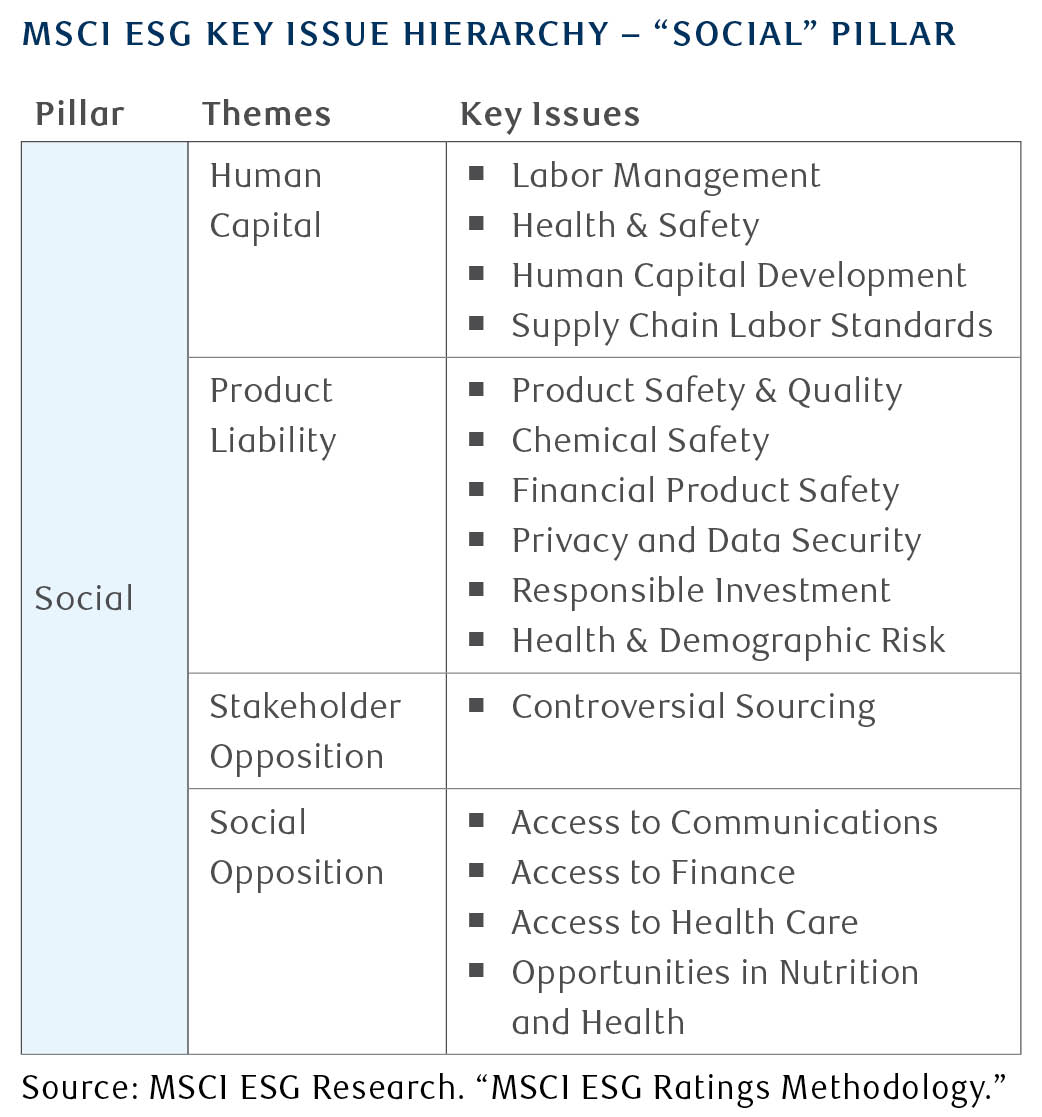 Not surprisingly, the industries highly exposed to social factors – healthcare, consumer finance, consumer leisure and travel, and food retailing – are also on the front lines during the COVID-19 crisis.
Despite economic downturn, ESG funds demonstrate resilience
Amid the current economic slump, our early performance analysis suggests that ESG-focused investment funds have held up well, as companies with better overall ESG risk profiles have outperformed those with worse ESG risk profiles on a sector neutral basis during the most recent stock market drawdown. Inflows into ESG exchange-traded funds (ETFs) have also persisted and two-thirds of actively managed sustainable equity funds beat their benchmark in March.
Closing thoughts
The COVID-19 pandemic took the world by surprise in 2020 and has shifted the priorities for governments, businesses, and investors alike. Despite the recent upheaval, ESG remains a sound framework for assessing the resiliency of companies to manage through these challenging times and can be used as a tool for assessing leadership around social factors. Although we do see the current crisis supporting the rise of the "S" factor, it is important to remember that environmental and social considerations are highly interconnected, and climate change remains a pressing global challenge that will continue to present risks and opportunities for all market participants.