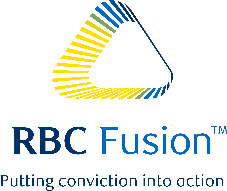 ---
Last June, we forecasted that the pandemic-led movement to in-home food consumption would bode well for the packaged food industry.
Nearly a year later, we stand by our views. Even as cities relax COVID-19 dining restrictions, our research reveals that consumers' partiality for either cooking or ordering take-out meals may be more than just a temporary behavioral shift.
Not only do we believe investors are underestimating the impact of this trend on the packaged food sector, but we also think investors are overlooking the fact that many packaged foods names are better managed than they were a few years ago, which should improve top-line results.
Our research explores behavioral and other key trends and why they may signal continued growth for this sector.
Here are the main takeaways from our report:
Spike in organic food sales suggests sector growth
From 2017 to 2019, packaged food traded at an average of 16.3x forward earnings per share, a 20% discount to Household & Personal Care (HPC) (20.3x) and a 30% discount to beverages (23.2x). We attribute this to the fact that many packaged food names struggled to keep organic sales flat, while HPC and beverages grew +2% and +5.1%, respectively.
But during the pandemic, packaged food organic growth increased from flat in 2017-19 to +8.3% in 2020. HPC spiked from +2.5 to +6.3%, and beverages slowed from +5.1 to +2.2%. This year, we believe packaged food organic sales will decline only ~1% off of tough comparisons.
If we average the past two years' growth, our research suggests an underlying sector growth of nearly 4%--well above the flat activity in 2017-19.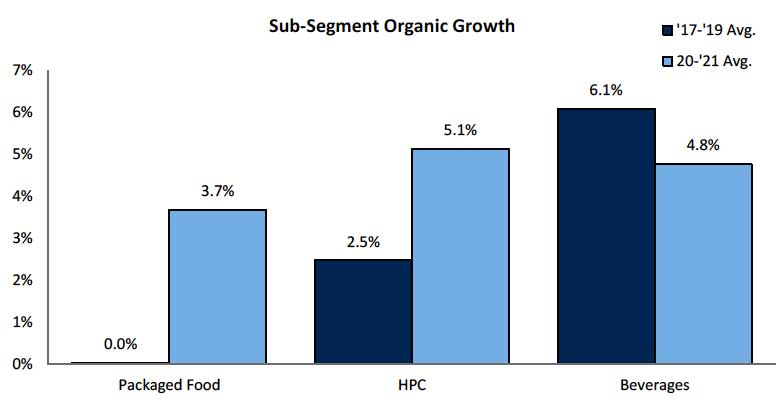 Source: FactSet, RBC Capital Markets
Consumers migrate to at-home cooking for cost and health reasons
The pandemic was a catalyst for a shift in consumer eating habits. Seventy-one percent of respondents to a Numerator Insights study reported that they're now "cooking from home more to a lot more," and 55% responded that they now order more take-out.
Over the next six months, 52% of survey respondents expect to dine at restaurants/bars more often, but 56% and 33% expect to maintain either the same level or do more cooking at home, respectively. Most respondents cited cost-efficiency, health, and lifestyle reasons to do the same or more at-home cooking.
Additionally, while packaged food sales have slowed Y/Y, Numerator projects the number of households for many key packaged food categories in 2021 to be +50% relative to 2019 levels--indicating a long-term shift in consumer behavior. These numbers may moderate, but we believe post-pandemic growth rates will be elevated versus pre-pandemic levels.
5 reasons why in-home food consumption may rise, even post-COVID
Societal. We expect pandemic-led shifts in living, working, and lifestyle will impact food consumption behavior, including more frequent cooking at home.
Education. A global survey found almost half of all respondents chose ready-to-eat meals because they either didn't know how or disliked cooking, but cooking "education centers" on social media has virtually eliminated these barriers.
Recessionary effects. Purchasing patterns have provided transparency into the costs of cooking at home versus eating out, so increased packaged food consumption should correlate with future recessions.
Unprecedented in-home dining "trial." As consumers loaded their pantries and dined at home, big brand packaged food companies fared well due to supply-chain strength, brand recognition, and consumer migration to comfort and familiarity.
Online migration. We believe the ramp up in online grocery shopping over the past year has created an advantage for "Big Food" because large brands tend to dominate eCommerce portals and online purchasers show more loyalty to these brands.

Source: Company Filings, FactSet, Visible Alpha, RBC Capital Markets
Better-managed companies set the stage for higher growth
We believe many packaged goods companies are well positioned to benefit from these trends. Consumers' preference for in-home food consumption appears to be more than temporary, and many packaged good names (even pre-COVID) are better-organized and managed companies, which has improved decision-making and shelf product placement.
Nik Modi authored "RBC Fusion: Should Packaged Food Valuations Be Reassessed?" published on May 3, 2021. For more information about the full report, please contact your RBC representative.