Reflections during Hispanic Heritage Month
Q: What does Hispanic Heritage Month represent for you, both personally and professionally?
A: For me, Hispanic Heritage Month is about much more than remembering the way I grew up. I use this time to deeply reflect on what I've accomplished and who has helped me along my long journey. It's also a time for me to pay homage to the people that came before me and laid the fundamental groundwork for advancement for me, and the overall Hispanic community. Personally and professionally, I have been incredibly fortunate to have had many Latino/a super heroes in my life.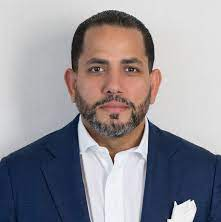 "Our clients and communities benefit when we have teams that offer diverse opinions and contributions."

- Marcos Torres, Managing Director, Head of U.S. Communications, Media & Entertainment Investment Banking
Q: What type of economic power do Hispanics bring to the U.S.?
A: Simply put, the economic power and impact of U.S. Latinos is huge! There are currently over 60 million Hispanics in the U.S. and this cohort of Americans actually represents the 7th largest economy in the world as measured by economic output or GDP. At over $2.7 trillion, U.S. Latino GDP is the same size as France's GDP, and is growing faster than any other country.
Additionally, U.S. Latinos are disproportionately driving the growth in the labor market, as they account for almost 70% of the growth in labor market participation. Furthermore, U.S. Latino consumption of goods and services grew 123% compared to non-Latino consumption.
Q: Tell us about the nonprofit organizations that RBC Capital Markets works with to support the Hispanic community?
A: We strategically invest a lot of resources – human and financial capital – in a number of high-profile national Latino nonprofits. In particular, RBC has forged strong partnerships with four organizations that are doing amazing things for the Latino community: Hispanic Federation (HF), the Latino Donor Collaborative (LDC), Ballet Hispanico (BH), and the Hispanic Scholarship Fund (HSF). I have the privilege of being on the Board of Directors at the Hispanic Federation and the Latino Donor Collaborative.
HF is critical to the Latino community, because it addresses issues ranging from natural disaster relief and recovery to healthcare, immigration, and voting inequalities. With the Latino population being so diverse, coming from over 20 countries, and dispersed across many U.S. geographies, HF's activities are far reaching and deep.
RBC's partnership with the LDC, a think-tank focused on the economic impact of Latinos on the broader U.S. economy, has been fruitful as we have partnered on important third party research that has been distributed nationally.
Our partnership with BH, an organization that brings Latino arts and culture to the entire world through dance, adds a different dimension and appreciation for the Latino community. In fact, the globally recognized BH dance company has performed at RBC during a prior Hispanic Heritage celebration.
Lastly, HSF, another important partnership, empowers students and parents with knowledge and resources like support services and scholarships to successfully complete higher education. To date, HSF has awarded over $650 million in scholarships in support of higher education. RBC leverages HSF's network in sourcing diverse talent for our summer internship and full-time programs.
Attract diverse recruiting targets—and retain them
Q: You are the Co-Chair of the U.S. Diversity Leadership Council at RBCCM. What is its role?
A: The success of the Diversity Leadership Council is based on three primary pillars.
First, we must attract a diverse employee base. It's essential that we get the numbers right. Without a doubt, our clients and communities benefit when we have teams that offer diverse opinions and contributions.
Second, we must make sure that our diverse employees are included and feel that they have comparable career opportunities to grow and flourish. One way that we ensure inclusion is through education and training of our people managers. Cultural competency and unconscious bias programs for our senior people managers provide a framework that ensures our diverse talent has equal growth opportunities.
Finally, we must demonstrate transparency by communicating both internally and externally our progress and our development areas. We call this "real talk". This process of sharing our progress and challenges and getting feedback directly from our diverse employees is critically important.
Q: Why do you think measuring diversity and inclusion is so important?
A: Let's be honest, achieving diversity is relatively straight forward, because the numbers tell you whether you did it right or not. The numbers are the numbers! However, measuring inclusion is an entirely different and more complicated game. Inclusion measurement is all about diverse talent retention over the long haul. A company can have best-in-class diversity metrics and still fail at being inclusive. Put another way, a firm can attract the best diverse talent, but that does not guarantee their ability to retain diverse talent longer-term. Inclusion measurement is really the next wave of progress within Diversity, Equity & Inclusion.
RBC invests meaningful human and financial capital attracting a diverse employee base, so it is critical that we protect that investment. Our senior management, many of whom are members of our Diversity Leadership Council, invest an enormous amount of time and effort ensuring that we are making real progress in this area.
While the KPIs for inclusion measurement are evolving real-time, RBC measures inclusion through various avenues, including employee surveys, exit interviews, live employee listening sessions, mentoring programs, participation in our Employee Resource Groups (ERGs), and analyzing employee retention metrics, among other avenues.
Leveraging employee resources groups as a vehicle for purpose
Q: In what ways do the RBC Capital Markets' Employee Resource Groups create a more inclusive culture?
A: ERGs play a pivotal role in diversity and especially in inclusion. I am incredibly proud that we currently have seven ERGs in the U.S., which is double the number that existed when I joined RBC in 2012. Our U.S. ERGs are: RWomen, Multicultural Employee Alliance (MEA), RVets, PRIDE, RFamily, RFuture, and RHealth. These ERGs curate incredibly compelling content that seeks to educate and inform our broader employee population on important matters related to each group represented.
The Multicultural Employee Alliance focuses on education and awareness relating to U.S. minorities, including Latinos, Blacks, Asians and other groups. Currently, MEA is currently finalizing a slate of very compelling events focused on Hispanic Heritage. These events will take place from late October to early November, with event content including Latinos in Private Equity; Latino CEOs perspectives on Latinos' contribution to overall U.S. economy; Hispanics & Philanthropy; and a series of focused on Latino Managing Directors at RBC. Importantly, the Hispanics & Philanthropy session will take place in early November and will be hosted by Lin Manuel Miranda, the creator of Broadway musicals "Hamilton" and "In the Heights", as well as his father, Luis Miranda, a Latino civil rights pioneer in the U.S.
These Hispanic Heritage events are targeted to all RBC employees globally, as we come together to celebrate the Latino contributions to U.S. history, arts and culture, philanthropy and the economy.