Key Points:
Despite challenges, sustainable funds still slightly grew their share of AUM in 2022, with resilience driven by Europe and Canada.
At the start of 2023, we see a more favorable valuation and earnings backdrop for our S&P 500 ESG Darlings and S&P 500 ESG Leaders factors than what we saw at the start of the 2022.
Among key themes, we believe the Water, Sustainable Forestry, and Sustainable Agriculture & Food themes look most interesting across our top down indicators.
Biodiversity & Nature has risen in focus heading into 2023.
---
Despite Challenges, Sustainable Fund Flows Were Relatively Resilient In 2022
Last year, sustainable funds showed a bit more resilience compared to their traditional counterparts by slightly increasing their share of total equity fund AUM. This trend was particularly strong in Europe and Canada, where sustainable funds increased both their share of AUM and new fund launches in 2022. For Europe, part of this resilience has been regulatory driven.
In the U.S. however, fund flows were choppier due to market volatility, weaker sustainable fund performance, increasing greenwashing scrutiny, and political scrutiny of ESG. Despite these challenges, sustainable funds still maintained their share of equity fund AUM in the US in 2022. While we don't expect political scrutiny to abate in 2023, we will be watching to see if the DOL's final ruling allowing plan fiduciaries to consider material ESG factors in ERISA covered funds helps improve sentiment and flows in the US.
We expect greenwashing regulation, which ramped up last year, to stay in focus 2023. We'll also be watching sustainable fund performance track records, as we see more favorable valuation and earnings backdrops for key ESG factors at the start of this year compared to last year.
Better Valuation & Earnings Backdrop For Key ESG Factors At Start Of 2023
Last year, sustainable fund performance across the major peer groups was challenged by headwinds from sector allocations, such as underweights to Energy. In the U.S., the key ESG factors we track had mixed performances, with our S&P 500 ESG Darlings basket outperforming for 2022, and our S&P 500 ESG Leaders factor underperforming in 2022.
At the beginning of 2023, we see a more favorable valuation and earnings for our S&P 500 ESG Darlings and S&P 500 ESG Leaders factors than at the beginning of 2022. For both factors, we find that relative valuation premiums are sitting near their recent historical averages and relative revisions momentum has been trending positively in recent updates.
Watching Water, Sustainable Ag & Food, Sustainable Forestry Themes In 2023
The Clean Energy, Water, and Sustainable Forestry themes were the top performers last year within the US. Looking ahead to 2023, when we evaluate major sustainability themes from a top down perspective, we see the most positives for the Water, Sustainable Ag & Food, and Sustainable Forestry themes. For the Water theme, although relative valuations look expensive vs. history, we like the theme's defensive / higher quality profile, resilient revisions trends, and generally improving fund flows. For the Sustainable Forestry and Sustainable Ag & Food themes, we see attractive valuations, dividend/buyback appeal, and weak but stabilizing revisions momentum.
Beyond those themes, we would note that Health & Wellbeing, and the Circular Economy themes have jumped out positively in our recent work on fund flows and new fund launches.
Biodiversity & Nature, Climate Are Top ESG Engagement Priorities For 2023
As investors search for companies to assess and disclose nature-related risks and opportunities, we've already seen an increased focus on Biodiversity and Nature. We would note that increased focus on this topic has grown since COP15 in December, the formation of the Nature Action 100 investor engagement group, and biodiversity updates from the ISSB, TNFD, and other frameworks. We continue to field questions on recent biodiversity-related fund launches out of Europe, which have been structured to focus on investing in companies with products and services that help preserve ecosystems and reduce biodiversity threats.
Like last year, we can expect to see continued focus on Climate, relating to the credibility of corporate climate commitments, with asset managers looking for companies to set short, medium, and long-term, science-based climate targets, and to show detailed progress to back up these commitments.
---
Our Commitment to ESG
ESG Stratify™ encompasses all of RBC Capital Markets' ESG thought leadership and insights, including our monthly ESG Scoop series and industry-specific publications from our research analysts. RBC's Equity Research Group delivers thorough, comprehensive assessments of companies spanning all major sectors, along with macro insights and stock-specific ideas to help guide portfolio management decisions.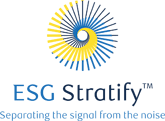 ---
Sara Mahaffy authored "The ESG Scoop - Key Topics We're Watching For 2023" on January 5, 2023. For more information about the full report, please contact your RBC representative
---