Drivers of Change
Like all industries, financial services such as banking, insurance and asset management are feeling the transformative power of digital technology and big data, and they will continue to see far-reaching technological changes up to 2025 and beyond. For many businesses, this is proving to be a disruptive experience, forcing them to rethink their business models and revise the way they engage with customers and deliver products. And of course, regulatory reforms and tighter controls over data and work practices are also changing the financial landscape.
Other notable change factors include population growth, longer life expectancy, urbanization, and climate change: all of which have an impact on financial products and services. Cyber risk is another change factor, as are potentially revolutionary innovations such as autonomous vehicles, blockchain, artificial intelligence and machine learning.
Against this background, political and social factors are also shaping financial services. The uncertainty caused by upheavals such as Brexit will affect markets and products for many years, while social norms are influencing the way people interact and seek information and services. This is especially true for millennials, who increasingly expect solutions that are on demand, online, mobile and omnichannel.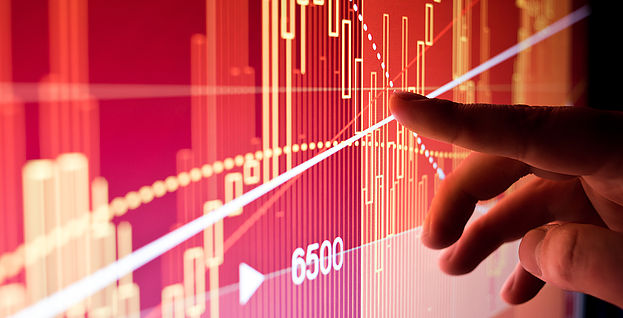 The last decade has been a time of profound change for financial services. Ten years on from the financial crisis, the world is a very different place for banks and financial institutions. But it's not only increased regulation that has made the difference, technology has also transformed the marketplace.
---
Opportunities
Banks and insurance companies are working with fintech and insurtech players who can help to transform their businesses so they remain relevant in today's digital world. The winners will be the companies that can deliver financial products and services that draw on big data, analytics, artificial intelligence and machine learning.
The latest technologies will enable companies to get closer to their customers, build stronger relationships by understanding and catering to individual needs, and then refining products accordingly. Insurers will gain greater risk insights and pricing accuracy, and banks and financial institutions will be able to develop new products and manage assets more efficiently and profitably.
---
Threats
Technology is a threat as well as an opportunity. Businesses that fail to digitize will be outplayed both by peers who harness the latest technologies and by more agile and technologically sophisticated startups. For some, this carries the risk of disintermediation. In particular, the payment space is one area where there are many new players and fierce competition, all driven by technology. In the USA, we are seeing a big threat to smaller, regional banks.
As more business moves online, traditional branch banking is being eroded, and this is a global trend. The new regulatory environment means there is greater responsibility to protect customer data and ensure compliance with a wide range of financial requirements. Cyber security may be on opportunity for the insurance industry, but it is a liability for any business that is managing funds.
---
Strategic imperatives for Success
Technological sophistication is a priority for today's bankers, insurers, fund managers and other financial professionals. More than that, they need to collaborate with fintechs and insurtechs, not compete for market share.
The foundation for financial success Is careful long-term planning and strategic investment in technology, backed by complementary technology partnerships. Customers are seeking convenience and connectivity; they want on-demand solutions that are tailored to their precise needs, and they want transparency and accessibility across different platforms. To deliver this, financial services companies must focus on cloud computing, big data, analytics, artificial intelligence and machine learning.
Customer focus and digital versatility, not size and longevity, are the most desirable characteristics today. Being niche is also important, as businesses must use technology to segment the market and identify emerging needs, whether for autonomous vehicles, climate change, cyber risks or other developments. Better use of data also means complying with new regulations and ensuring that progress is tempered
---
Financials: Up close
The drive to exploit new technologies and minimize environmental impacts is a common theme across all industry sectors.
Get the full report today.
For additional insight into the forces of change impacting the Financials Sector, read the full Imagine 2025 report.