What Are the Opportunities for Cloud?
Cloud storage and computing will get cheaper with scale and time.
Investment in cloud infrastructure will continue as companies start to reorganize their operations around large-scale digital innovation networks.
Just as AWS (Amazon Web Services) evolved as a result of excess compute and storage in Amazon's data centers, there will be opportunities for next generation models like Classpass for Fitness/Lifestyle and Airbnb/Homeaway for housing to embrace similar concepts.
Technology companies with similar roots to Asian Payment/Lifestyle platforms could develop deeper into payments by following similar evolutionary paths. For instance, Alipay grew out of the ecommerce portal, Paytm a mobile-phone top-up network and WeChat Pay a social media network.
Blockchain, an incorruptible and transparent digital recorder of economic transactions, is already addressing the pain points of the remittance industry by reducing intermediaries and cost. But this technology can be applied to anything of value and is already being used in Food Retail to trace where an item has been in the supply chain.
---
What Are the Challenges for Cloud?
Companies might have to adapt if legislation across geographies and regions results in the "HyperLocalized Cloud." Or if governments decide having the world's compute sitting in the hands of three or four companies is unacceptable, hyperscale companies could be split into regional players.
If the network becomes more valuable than compute, there could be a land-grab for metropolitan cable operators and infrastructure.
Bidding wars could erupt between key application leaders as app software vendors find exclusive captive homes within larger players in a fight for market share.
Manufacturers of edge devices such as Samsung, Siemens and LG could become an alternative to public cloud computing, taking data power away from the hyperscale vendors.
Data storage might have to be re-evaluated if growth continues at a rampant pace.
Cyber events caused by a terrorist group or foreign government could shut down extensive portions of business, communications, utilities or infrastructure.
It has volume, velocity and variety and is a democratizing gamechanger. Cloud technology is transforming corporate IT by accelerating the rate at which companies can start, scale and succeed.
Businesses of all sizes will be able to afford premium services such as intelligence, machine learning and advanced compute as the cost of computing and storage comes down. Small businesses and new entrants are likely to keep the corporate giants on their toes. But this increasing engagement with cloud infrastructure will see businesses becoming dependent on the technology and the companies who provide it.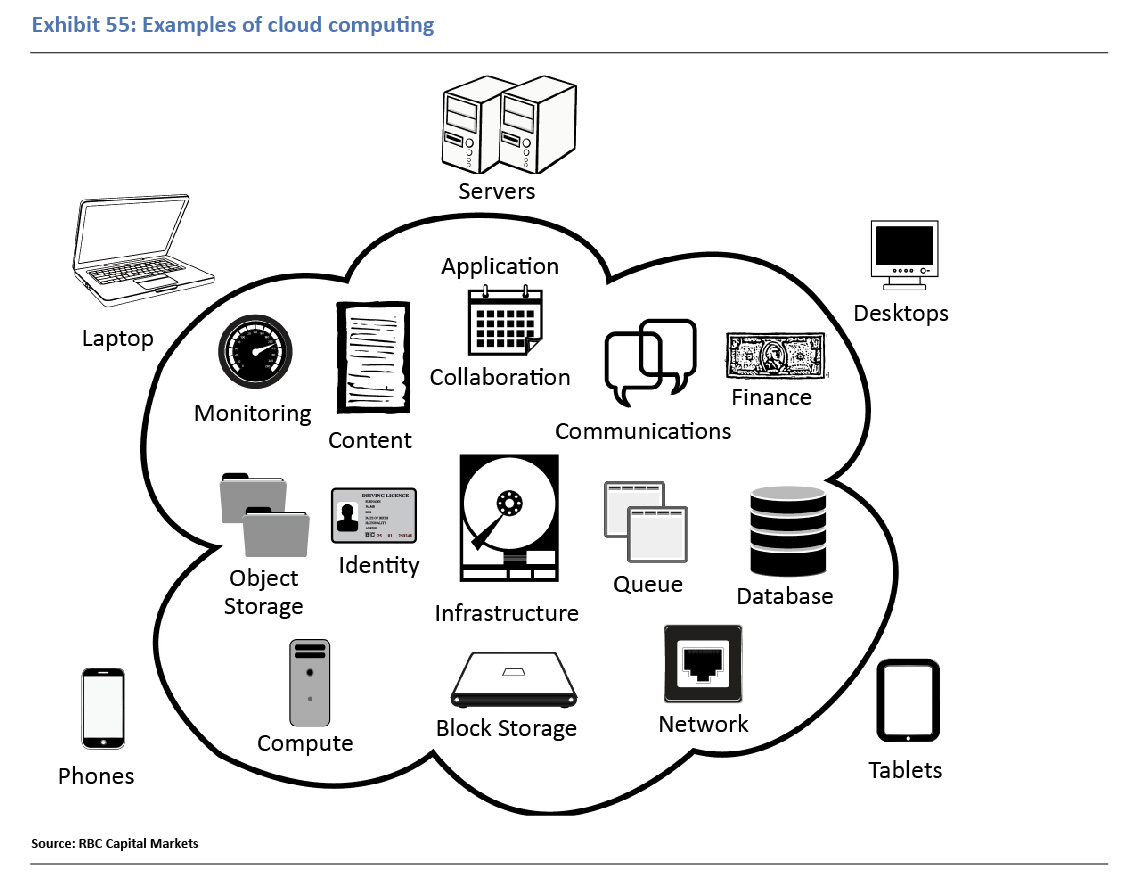 $500 billion is the estimated spend on cloud services by 2020, including hardware and software support, more than three times the figure today.
The global cloud computing market is expected to grow at around 15% between 2017 – 2027 according to Market Research Future.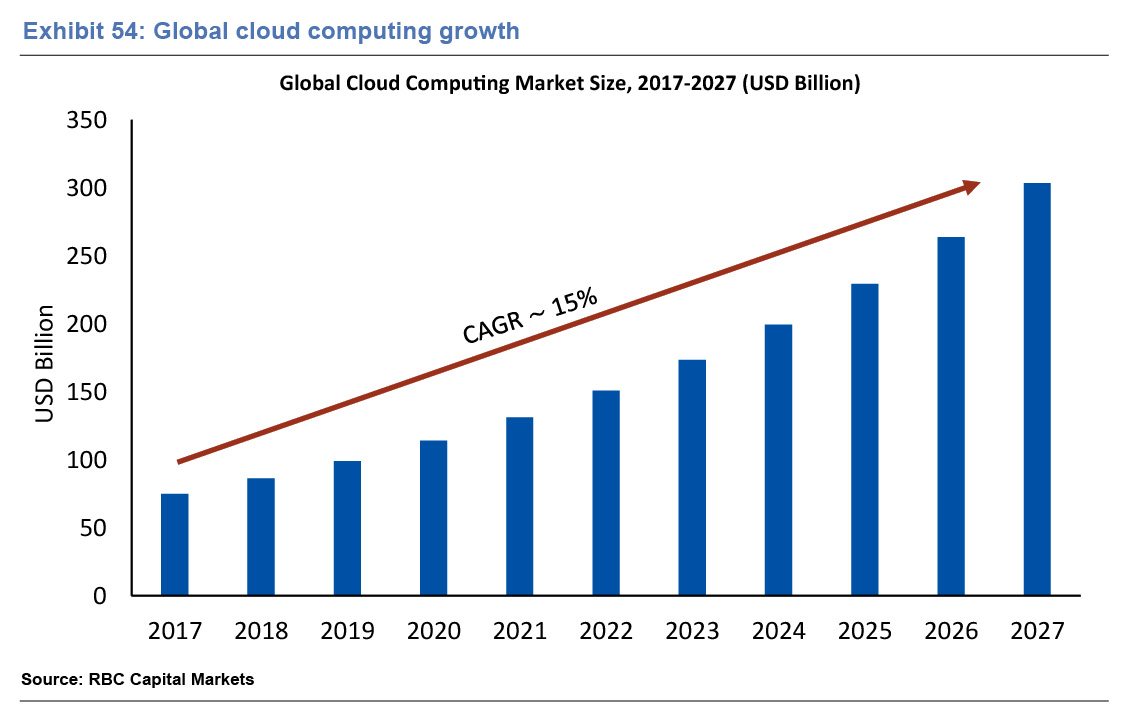 ---
Get the full report today.
For additional insight into the forces of change impacting the future, read the full Imagine 2025 report.