Key Points:
Less than a third of actively managed sustainable funds have explicit exclusion-based screening policies for nuclear energy.
Many Global and U.S. diversified sustainable and climate-themed funds added exposure to companies with nuclear energy involvement for the first time in 2022. This has occurred as heightened focus on energy security and carbon neutrality has boosted support for nuclear projects in certain regions.
---
The Russia-Ukraine War and ongoing threats of energy shortages have raised support for nuclear energy projects both in the U.S. and abroad, including extending the lifetimes of existing nuclear plants, as well as supporting new construction and innovation.
Under the IEA's Net Zero Scenario by 2050, they foresee nuclear power generation more than doubling, through widespread lifetime extensions and new nuclear capacity coming online.
Our recent ESG Scoop report explores how sustainable fund exposure and specific exclusions policies may be shifting amid this backdrop.
Current Usage Of Exclusions Criteria By Region
The vast majority of sustainable funds across all regions include some type of exclusions-based screening criteria in their process. Controversial weapons, tobacco, small arms have been some of the more popular categories across geographies. Norms based screening tends to be much more popular in Europe than in North America.
Use of firm wide exclusions is still fairly common in Europe, where we see a high percentage of traditional funds also employing exclusions policies. This is not the case in the U.S. or Canada.
For nuclear energy specifically, we have found that under a third of actively managed sustainable funds across Europe, U.S., and Canada have explicit exclusions policies. The numbers are slightly higher among passively managed funds. Overall the category tends to rank below most other common exclusions areas.
Sustainable Fund Positioning In Companies With Nuclear Power Involvement May Be Shifting
In our recent ESG Scoop report, we examined how actual fund exposures towards companies with nuclear power involvement shifted during the first three quarters of 2022. What especially jumped out from our review is that we've seen some evidence of global and U.S. focused sustainable funds adding exposure to companies with nuclear involvement for the first time in 2022. In particular, we noticed increases among diversified sustainable funds as well as climate themed funds. Note that we have not yet seen much evidence of European focused funds adding exposure.
---
Our Commitment to ESG
RBC Capital Markets' ESG StratifyTM encompasses all our ESG thought leadership and insights, including our monthly ESG Scoop series and industry-specific publications from our research analysts. RBC's Equity Research Group delivers thorough, comprehensive assessments of companies spanning all major sectors, along with macro insights and stock-specific ideas to help guide portfolio management decisions.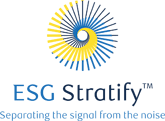 ---
Sara Mahaffy authored "The ESG Scoop: ESG Exclusions and Nuclear Energy" published on February 6, 2023. For more information about the full report, please contact your RBC representative.
---