RBC Capital Markets proudly hosted our annual RBC Charity Day for the Kids event on June 21, 2023, uniting over 6,400 employees in 24 cities around the globe in celebration of our culture of philanthropy and giving back.
"We firmly believe that our success is measured not only by financial performance, but by the positive influence that we have on the community," said Derek Neldner, CEO & Group Head, RBC Capital Markets. "We are immensely grateful to partner with remarkable charitable organizations that are making a tangible difference in the lives of children, young people, and their families, and also to our employees and clients for their tremendous support and engagement."
RBC is committed to helping clients thrive and communities prosper. As part of that commitment, we build long-term strategic partnerships with charities that empower children and support their families. Youth focus areas include poverty, physical and mental health, education and much more.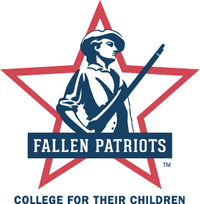 Thanks to 2023 Charity Day for the Kids, RBC's additional contributions will allow us to fund 36 years of college scholarships and educational counseling for students who have lost a parent in the line of duty, like me.

Kayla Martin, Children of Fallen Patriots Development Analyst & Former Scholarship Recipient, Gold Star Staff Member, Daughter of LTC Thomas M. Hawes, US ARMY

RBC's investment in our South Eleuthera community allows us to continue engaging in our unique place-based approach to learning to support the next generation of environmental stewards and future leaders of The Bahamas.

Ben Dougherty, CEO/Head of School, Island School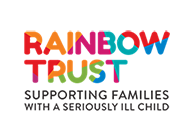 It is lovely to be able to talk directly to those that support us about what we do, about which we are all so passionate. This wonderful donation is going to help us to support something in the region of between 55 to 65 families for an entire year!

Zillah Bingley, Chief Executive, Rainbow Trust Children's Charity

Together we can make the experience of children and their families at Emma Children's Hospital more comfortable and strengthen the psychosocial care for those facing the challenges of chronic illness.

Gwen van Mansum, Director, Stichting Steun Emma Kinderziekenhuis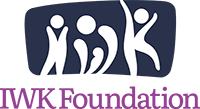 RBC Charity Day for Kids has enabled the IWK Foundation to continue to support the most critical needs of the IWK Hospital and will have a direct positive impact on the lives of the children and their families.

Jennifer Gillivan, President and CEO, IWK Foundation

The generous funding provided by the 2023 Charity Day For The Kids allows our specialist staff to walk with and support First Nations youth as they prepare for future employment — from school-based apprenticeships to mentoring, employment transition skills, and on-the-job support.

John Martin, Acting School Principal, Youth Off The Streets

LOVE, NILS is committed to providing a community of support to children with cancer and their caregivers in Singapore and we are incredibly grateful to partners like RBC Capital Markets for their support and recognition of the work we do.

Lesli Berggren, Founder, LOVE, NILS
Previous
Next
---