Helping Clients Thrive and Communities Prosper
We're committed to making a positive and measurable impact on the communities in which we live and work with a specific focus on youth, arts, and climate.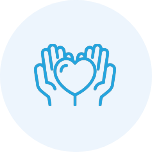 We are supporting initiatives and creating programs that help youth realize their full potential.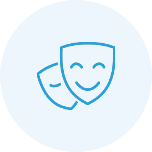 We are encouraging the next generation of artists to help create vibrant communities and strong economies.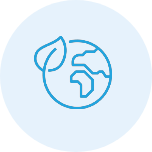 We are committed to building more sustainable economies and supporting our clients with climate solutions.
Our Values in Action
Every year, our colleagues raise millions of dollars and volunteer thousands of hours to support our global nonprofit partners.
Employee Engagement and Community Sponsorships
We are an investment bank with a clear purpose - helping clients thrive and communities prosper. We are proud to sponsor and help bring to life marquee events and initiatives that support youth, the arts, the environment, and athletics – all of which offer unique and thoughtful opportunities to engage with our communities and clients.
RBC Charity Day for the Kids
Being Part of Something Greater than Ourselves
Since launching in 2015, our annual celebration of giving back has benefited more than 100 youth-related organizations globally.
RBC Race for the Kids
Racing to Support Kids and Youth Around the World
Starting as a single race in New York in 2009, RBC Race for the Kids has grown into a series of 30+ fundraising events that take place around the world.
The hospital for sick children
Ask Our SickKids Experts
RBC Capital Markets is a proud sponsor of SickKids, a globally-recognized pediatric teaching hospital in Toronto dedicated to improving child health. We are also the presenting sponsor of their Ask Our SickKids expert series, an engaging, educational webinar series hosted by SickKids foundation covering timely topics with world-class child health experts.
ART GALLERY OF ONTARIO (AGO)
50+ Years of Creativity and Inspiration
RBC partners with the Art Gallery of Ontario - one of the most distinguished art institutions in North America to bring monumental, unique exhibitions to the Canadian public.
THE OLD VIC THEATRE
Preserving a Theatrical Powerhouse
RBC is the Principal Partner of The Old Vic. RBC's support enables the theatre to continue to execute unforgettable history-making shows in this most historic London theatre.
TORONTO INTERNATIONAL FILM FESTIVAL (TIFF)
Celebrating Diverse Storytelling on the Global Stage
RBC is the Official Sponsor of the Toronto International Film Festival (TIFF), one of the world's premier public film festivals.
ENERGY TRANSITION
Our Climate Strategy in Action
With global expertise and broad execution capabilities, we are a committed partner to clients across all industry verticals seeking innovative solutions in the shift to a carbon neutral economy. Discover the insights and ideas helping communities, governments and organizations build better solutions.
RBC TECH FOR NATURE
Supporting New Ideas, Technologies, and Partnerships to Solve Pressing Environmental Challenges
RBC Tech for Nature is our multi-year commitment to accelerate tech-based solutions that help preserve the world's greatest wealth: our natural ecosystem. We work with partners to leverage technology and innovation capabilities to work to solve pressing environmental challenges.
CYCLING
World-Class Cycling Events
RBC is proud to be the title sponsor of the RBC GranFondo Whistler. In addition, we support many charitable cycling rides around the globe with fundraising and a significant Team RBC presence.
GOLF
A Proud Partner and Host to Golf's Finest
RBC is the title sponsor of the historic RBC Heritage and RBC Canadian Open, and supporter of 12 world-class professional golfers that make up Team RBC.
NEW YORK ROAD RUNNERS
Running to Make a Positive Impact
Through our multi-year partnership with the New York Road Runners (NYRR), we are proud to be the title sponsor of the RBC Brooklyn Half, the largest half marathon in the U.S. Our partnership with NYRR also extends to the New York RBC Race for the Kids, distinguishing the event as a New York City Marathon qualifying race.
Royal Parks Half Marathon
Running for Charity at the World's Greenest Half Marathon
RBC is proud to be presenting partner of the Royal Parks Half Marathon which takes place in October in Hyde Park, London this year.
SPORTSAID
Helping Young Athletes Achieve Their Potential
RBC is proud to sponsor 50 young athletes who represent the future of British sporting talent. SportsAid ensures the right athletes get the right help at the right time by working with the governing bodies of more than 60 sports.
Discover Our Global Impact
The RBC Foundation USA is helping the next generation achieve their full potential
RBC is making a positive and measurable impact on the communities we serve in Europe
Stay Informed
Get the latest insights from RBC Capital Markets delivered to your inbox.