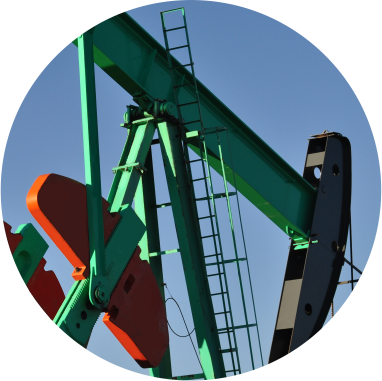 Wha

t We Do

RBC Rundle provides upstream energy and infrastructure companies with a complete range of asset divestiture capabilities and strategic acquisition advisory services. We are a leading merger, acquisition and divestiture advisor that delivers technical insights and expertise with specialists in geology and engineering to advantage our clients in their transaction efforts. Over the past 25 years, we have executed billions of dollars of sell-side, buy-side and joint venture transactions, provided fairness opinions, performed business and portfolio valuations, and supported every type of disposition mandate globally. RBC Rundle, as part of the global RBC Capital Markets platform provides integrated, cross-collaborative financial services coverage for its clients.
Marketing & Process Capabilities
We have deep industry relationships, both domestically and internationally, enabling us to effectively market our clients' processes to hundreds of unique participants or tailor a targeted process based on our market intelligence. We also offer proprietary ideas and market insights to give our clients the competitive edge in their current and future mandates. Our team size of fourteen professionals ensures that we have the capability to effectively handle concurrent deals including the largest, most complex assignments.

Technical Experience
We provide value to our energy clients by offering specialized technical knowledge. We defend the technical merits of our clients' interests to the toughest evaluators in the industry. Our technical focus in the delivery of all materials and communications provides evaluation efficiency and confidence to the marketplace.

Strategic Advisory
Our experienced professionals, technical perspectives and market strategies are utilized by our clients across a broad range of strategic activities including corporate strategic redirection, corporate and asset acquisition opportunities, mergers and corporate restructurings. In addition to working with incumbent energy companies we have broad experience providing strategic advice to basin new entrants, private equity, pension funds, governments, state owned enterprises and other foreign organizations.