By Brian Abrahams, Co-Head of Biotechnology Research, RBC Capital Markets, LLC and Sara Mahaffy, U.S. Equity & ESG Strategist, RBC Capital Markets, LLC
Published May 28, 2021 | 3 min read
Key Points
Biotech, by improving human health, has a strong intrinsic ESG focus and has generally performed well from an ESG perspective, but could improve on transparency, diversity, and pricing models
We expect increased investor support for ESG this year as the Biden administration initiates climate change and social justice directives
Inflows into dedicated sustainable equity funds have been on the rise since early 2019 and broke another quarterly record in 4Q20
As the global pandemic sheds light on impact themes such as health and wellbeing, net flows for impact funds investing across multiple environmental and social themes soared to more than $67B AUM last year
Within the Healthcare sector, we found that companies with stronger ESG assessments based on our ownership data assessments outperformed over time
Required Disclosures and Disclaimers
---
The impact of ESG investing is too significant to ignore. Net flows into sustainable funds continue to break records and ESG-led companies—many in the healthcare sector—have been outperforming their non-sustainable counterparts.
The biotech sector is no stranger to ESG—particularly as it relates to developing life-saving drugs, patient outreach, and innovation in some aspects of environmental standards. Although biotech and healthcare face inherent drug development and regulatory risks and could improve upon transparency, diversity, and drug pricing, we believe that growing investor support for ESG could have a positive impact on the sector this year.
Our Biotech ESG Scorecard report sizes up the impact of ESG on the biotech and healthcare sector and demonstrates how higher sustainability scores may lead to outperformance in 2021.
"As the pandemic sheds light on impact themes such as inequality, health, and well-being, net flows for impact funds that invest across multiple environmental and social themes soared to more than $67B AUM globally last year."
- Brian Abrahams, Co-Head of Biotechnology Research, RBC Capital Markets, LLC, and
Sara Mahaffy, U.S. Equity & ESG Strategist, RBC Capital Markets, LLC
Here are our key takeaways:
ESG risks are low, but unpredictable
Based on our evaluation of ESG risks for biotech companies in our coverage, we generally believe that risks for the foreseeable future are low. It appears that most biotech companies strive to ensure clinical trial safety for patients, conduct ethical marketing, and limit counterfeit products.
Although biotech could improve upon transparency and employee diversity, our research reveals that the industry is actively addressing these issues.
Inflows into sustainable equities hit new highs in 4Q20
At the beginning of last year, Forum for Sustainable and Responsible Investment data revealed that total US domiciled assets (equity, fixed income, public, private) incorporating some level of ESG factors totaled $17T. We've also identified $718B AUM in dedicated sustainable equity funds globally that have a clear, heavy emphasis on sustainable investing practices in their process. Inflows into the dedicated sustainable equity funds have been on the rise since early 2019, and hit another quarterly record in 4Q20.
We expect the focus on ESG to remain high throughout this year. The Biden administration plans to move forward on climate change and other ESG-related initiatives, and we expect key regulatory elements of the EU Sustainable Finance Action Plan to come into focus (including the Sustainable Finance Disclosure Regulation, which will require asset managers in the EU to disclose ESG issues).
Biotech, by virtue of its nature — improving human health — has a strong intrinsic ESG focus
We note that by the nature of its line of business, biotech is well positioned to meet and capitalize on ESG goals by providing life-saving medicines to patients in oncology, improving quality of life—particularly for underprivileged groups—in rare and infectious diseases, supporting patients with mental health and psychiatric disorders, and developing treatments for rare genetic diseases that would not have been addressable even 15 years ago.
In addition, given the sector's innovative nature, it has rapidly adopted other ESG principles, particularly with regard to environmental standards, clean energy, recycling, and waste management. We continue to expect trends toward addressing rare diseases to continue, and green chemistry to remain a priority.
Impact fund flows soar amid inequality and health focus
As the pandemic sheds light on impact themes such as inequality, health, and wellbeing, net flows for impact funds that invest across multiple environmental and social themes soared to more than $67B AUM globally last year.
This trend may continue as the Biden administration addresses some key social themes. During his campaign, President Biden discussed the idea of environmental justice and directing investments to advance racial equity in his Build Back Better agenda.
Sustainable funds post strong track records over the past two years
One key pillar of support for strong inflows has been the performance track record of sustainable funds. In 2019, we found that actively managed, dedicated sustainable equities had stronger track records than traditional actively-managed equity funds – and this trend persisted through 2020.
So far this year, relative fund track records have been fairly similar for sustainable and traditional funds. Although some of the outperformance over the past two years can be attributed to the outperformance of Tech and the underperformance of Energy & Financials, ESG factors have also generally outperformed.
Healthcare companies with stronger ESG scores outperformed over time
Our heat sector map analyzes how top companies with stronger ESG assessments (based on companies' popularity among actively-managed dedicated sustainable funds) and how companies with improving ESG profiles have performed.
Within the Healthcare sector, we found that companies with stronger ESG assessments based on our ownership data assessments outperformed over time.
---
The RBC Global Equity Research Team authored "ESG Stratify: Leading the Way on Innovation and Sustainability – Our Biotech ESG Scorecard" published on January 26, 2021. For more information about the full report, please contact your RBC representative.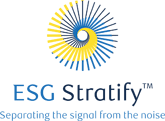 Our Commitment to ESG
RBC Capital Markets' ESG Stratify™ encompasses all of our ESG thought leadership and insights, including our monthly ESG Scoop series and industry-specific publications from our research analysts. RBC's Equity Research Group delivers thorough, comprehensive assessments of companies spanning all major sectors, along with macro insights and stock-specific ideas to help guide portfolio management decisions.