Drivers of Change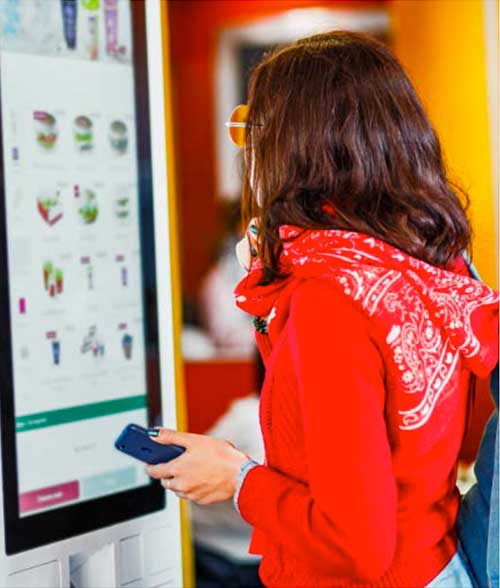 For years, consumer technology has been the world's most dominant engine of change, transforming the way we live and spend at an accelerated rate. First, the internet gave rise to online marketplaces and e-commerce, followed by the growth of mobile communication, big data, artificial intelligence, the internet of things and a host of other digital advances that are redefining not just supply and demand, but all aspects of our daily lives.
This huge shift is reinforced by many other developments. People are living longer and healthier lives, despite the COVID-19 crisis. Work roles and practices are evolving; urban populations are expanding; the expectations of millennials are markedly different to those of previous generations; and the sharing economy is creating new business models. Then there are environmental issues such as climate change, and the impact on global politics.
Worldwide, goods, services and consumer behavior are being shaped by many economic, political, social, and environmental factors. And behind everything is the accelerating power of technology, pushing boundaries and creating new opportunities every day. Today's consumers and producers are experiencing a period of intense change unlike any other in history. While there have been many inflection points in the past, the last two decades have seen such rapid advances in mass personalization that, to use Ray Kurzweil's phrase, we are now witnessing the 'Law of Accelerating Returns'.
Opportunities
Technology is producing a wide variety of new players and markets, and providing new ways for businesses to get closer to their customers and fulfill their needs. The convergence of automation, big data and sophisticated analytics enables goods and services to be personalized, creating a highly granular and customer-focused approach. Automation also reduces labor costs, eliminates human error, and promotes straight-through processing.
Businesses that focus on digital engagement, and make the right investments in technology, are more likely to strengthen their customer relationships and increase markets share.
Online shopping means greater convenience and choice for consumers, and thanks to developments in virtual reality and artificial intelligene, consumer experience can be significantly improved across retail, leisure and other sectors.
Technology is providing new ways for businesses to get closer to their customers and fulfill their needs.
---
Threats
Those who fail to embrace technology may lose business - or suffer disintermediation. In the new economy, size and established position are not guarantees of success; speed, not scale, is the critical factor. Businesses must be digitally enabled to adapt to new condiitions and ensure speed to market. They must recognize that consumer expectations and journeys are now very different, and that power has passed to the customer.
Businesses must be digitally enabled to adapt to new condiitions and ensure speed to market.
Driven by millenials, consumers are shaping products and seeking customized on-demand services, while the sharing economy is challenging traditional business models.
Tighter regulation is another challenge, with businesses likely to fall foul of tougher legislation if they don't control their data and safeguard the privacy of their customers. There are also ethical considerations, as businesses are increasingly forced to be transparent and operate according to their customers' values.
---
Strategic Imperatives for Success
It is vital to make strategic investments in new technologies now, before agile challengers and start-ups steal market share, even if that means sacrificing short-term profitability.
Long-term success will depend on how swiftly and effectively incumbents can replace legacy systems and use the latest analytical tools and techniques to refocus and customize their offerings. Incumbents must become the disruptors rather than the disrupted, and collaborate with technology providers who might otherwise compete in the same space.
Businesses must maintain a strategic focus on the needs and expectations of the next generation. That means solutions that are mobile, on demand and omnichannel. Physical presence will become less important as businesses move more of their products and services online, and a well-developed cloud strategy is now one of the key criteria for success.
At the same time, with the increasing reliance on networks and connected devices, businesses must minimize system vulnerabilities and protect their operations and customers from cybercrime.
---
Consumer: Up Close
The future of the Consumer sector will be determined by those who are willing to reinvest, adapt and turn future threats into opportunities.
Stay Informed
From insight to action, the path to the future starts here. Subscribe for further outlooks from our RBC Imagine platform, and explore our latest thinking on the pivotal ideas of tomorrow.