Key Takeaways
Innovation is shifting the balance of power away from institutions into the hands of individuals.
Employees are bucking traditional working practices, seeking more control over their working lives to meet elevated individual expectations.
Empowered by technology, consumers expect personalization in industries as diverse as finance, insurance, retail, energy and healthcare.
In the era of the Individual Revolution, the power and value of data will become a new commodity to protect and monetize.
The new world order
Social media, immense amounts of personal content and consumer-first applications are shifting the balance of power away from traditional institutions to individuals. This will create a new world order in the global economy and likely be the single biggest disruptive force to existing centers of power.
As advances in technology have allowed consumers to collect and better understand significant data about themselves, there has also been a general decline in trust in key institutions and new ways of communicating that enable individuals to align around a common set of beliefs.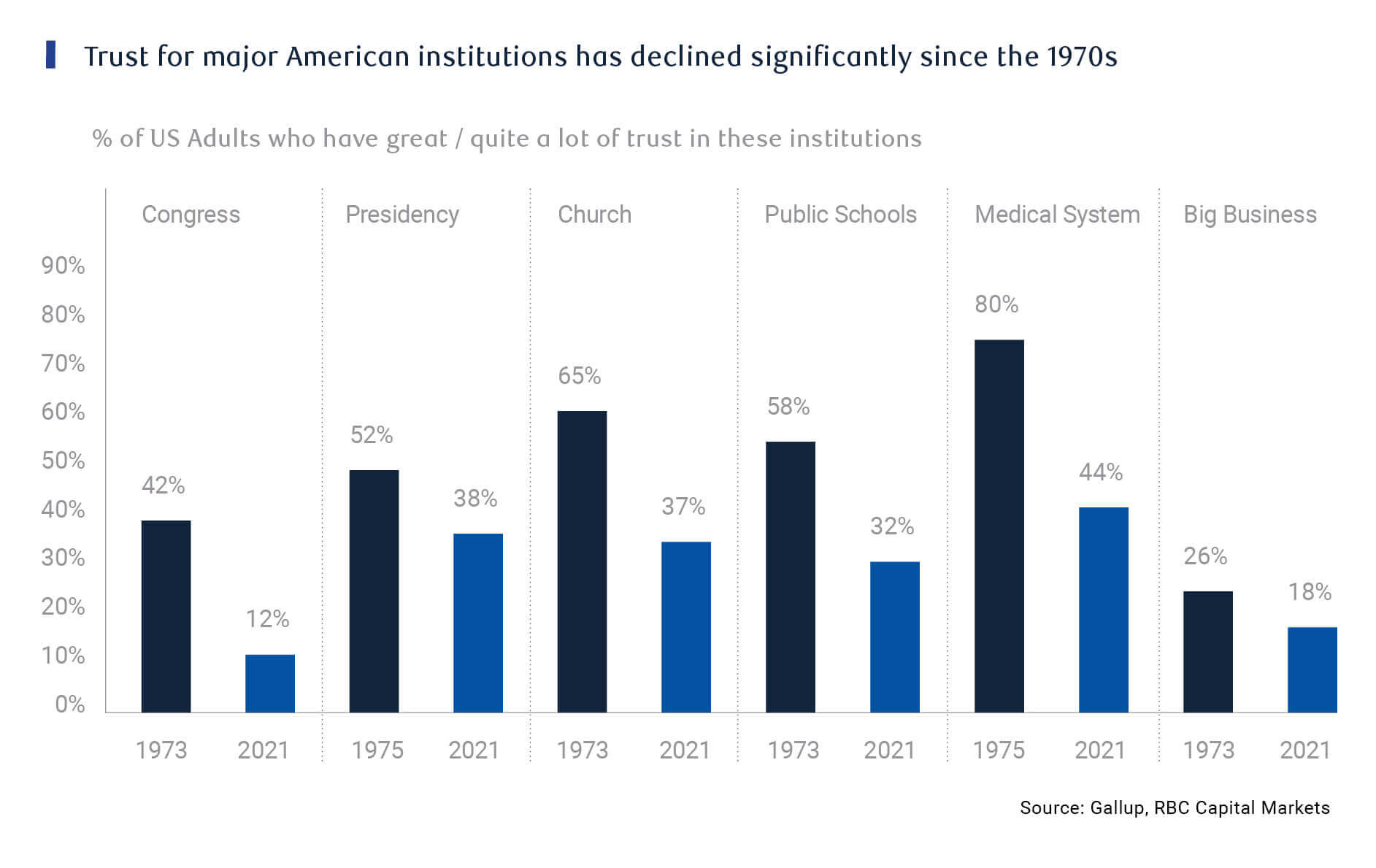 Rejection of governments and corporations are a major risk for unrest and instability, but it's also an agent of change, particularly for the workforce. People are bucking traditional lifestyles, marriage and children, in part because of higher education attainment and more labor force participation, but also as a result of austerity and inequality.
The rise of prosumers
The consumer has also evolved from a passive participant in commerce, to a vocal prosumer, empowered by data to create uniquely personalized experiences. We used to walk into a store and be at the mercy of what the retailer chose to sell, and at what price point. Ecommerce has given us access to stores and retailers around the world, allowing us to buy from almost anywhere, research our consumer choices, and advise each other on the quality and utility of goods.
Wearable tech and our increasing familiarity with scientific facts gives us more data about ourselves and our health. As employers have wrestled with rapidly inflating healthcare costs, they are passing an increasing share of the cost on to their employees in the form of higher premiums, deductibles and coinsurance, which is empowering and incentivizing us to make our own healthcare choices.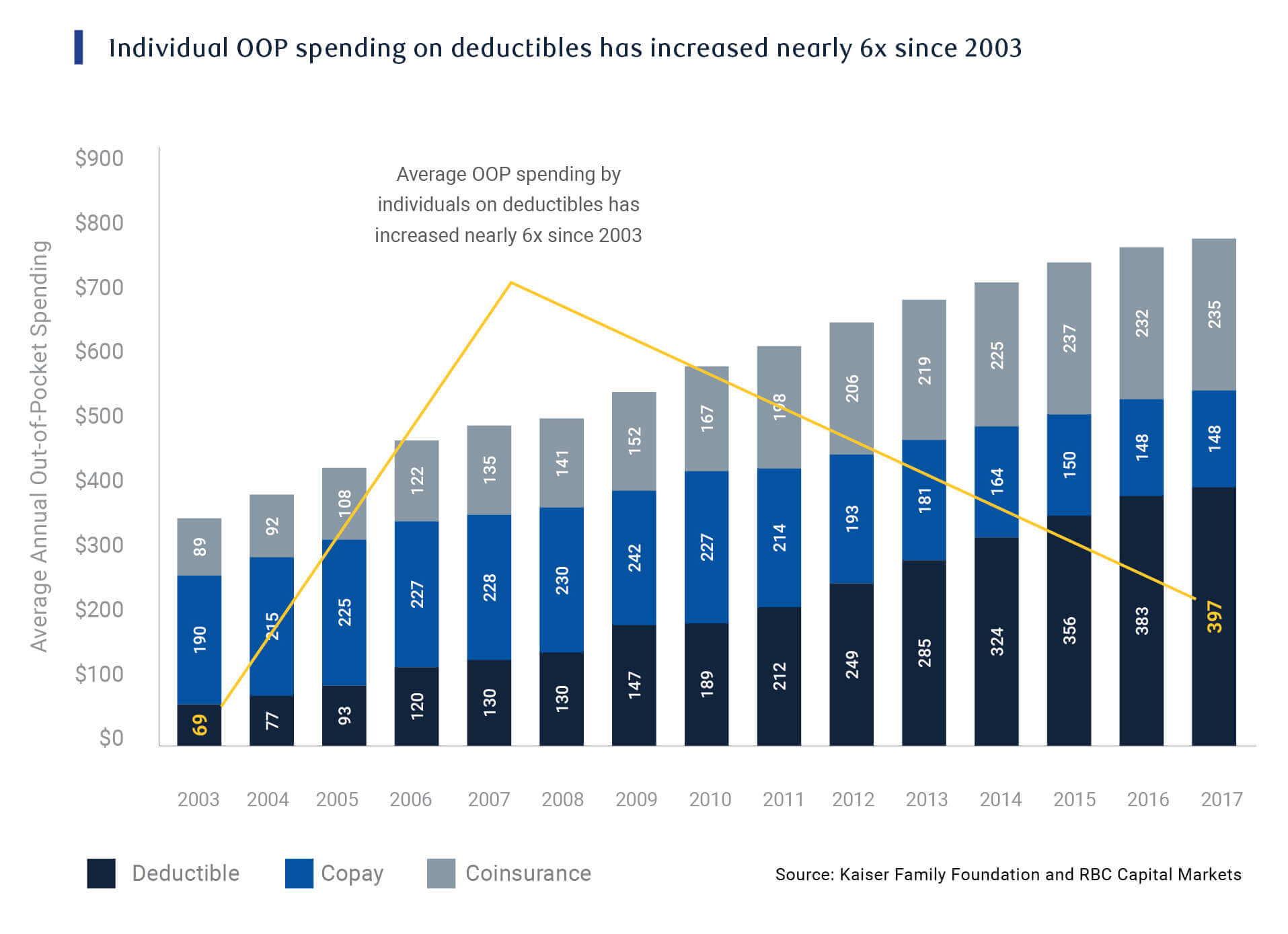 As the energy sector transitions to cleaner energy sources, the consumer is changing even further, becoming both a producer and consumer of power. Prosumers can self-supply electricity, or sell it back to the grid, from rooftop solar panels or even electric vehicles.
"The appeals of becoming a prosumer could include lower electricity bills, greater energy independence and reliability, and renewable energy goals."

Nelson Ng
Energy Infrastructure Analyst, RBC Capital Markets
Fernando Garcia
Utilities Analyst, RBC Capital Markets
In our view, there are a number of factors that support an acceleration in the growth of prosumers, including continued cost improvements for solar and battery systems, increased demand for electricity (electrification of heating and mobility), higher EV adoption, increasing frustration with power outages and a larger social focus to decarbonize the grid. The evolution of smart meters, net metering and software that can control and manage energy consumption down to individual appliances, have also made it possible for consumers to become prosumers. In the future, we believe the adoption of electric vehicles, and improvements in hydrogen electrolyzer and fuel cell technology, could increase the number of prosumers.
Social media and personalization
The battle over data protection and monetization is key for the Individual Revolution, as consumers and governments unlock the power of personalization. Consumers now recognize that they have become the product when it comes to social media. Companies' ability to extract vast amounts of data freely is coming to an end. Ultimately, we believe data protection regulations will make it harder for companies to access consumer data and we see the evolution of business models centered on data monetization.
"We believe an advanced data-industrial complex represents the single greatest infrastructure opportunity over the next half century."

Drew McReynolds
Telecommunications & Media Analyst, RBC Capital Markets
At the same time, the demand for personalized products and marketing messages concentrated on individual choices will grow. Disruptive technologies like blockchain and non-fungible tokens (NFTs) will help enhance personalization and promote exclusivity. And personalization will spread, through retail, financials, insurance and healthcare.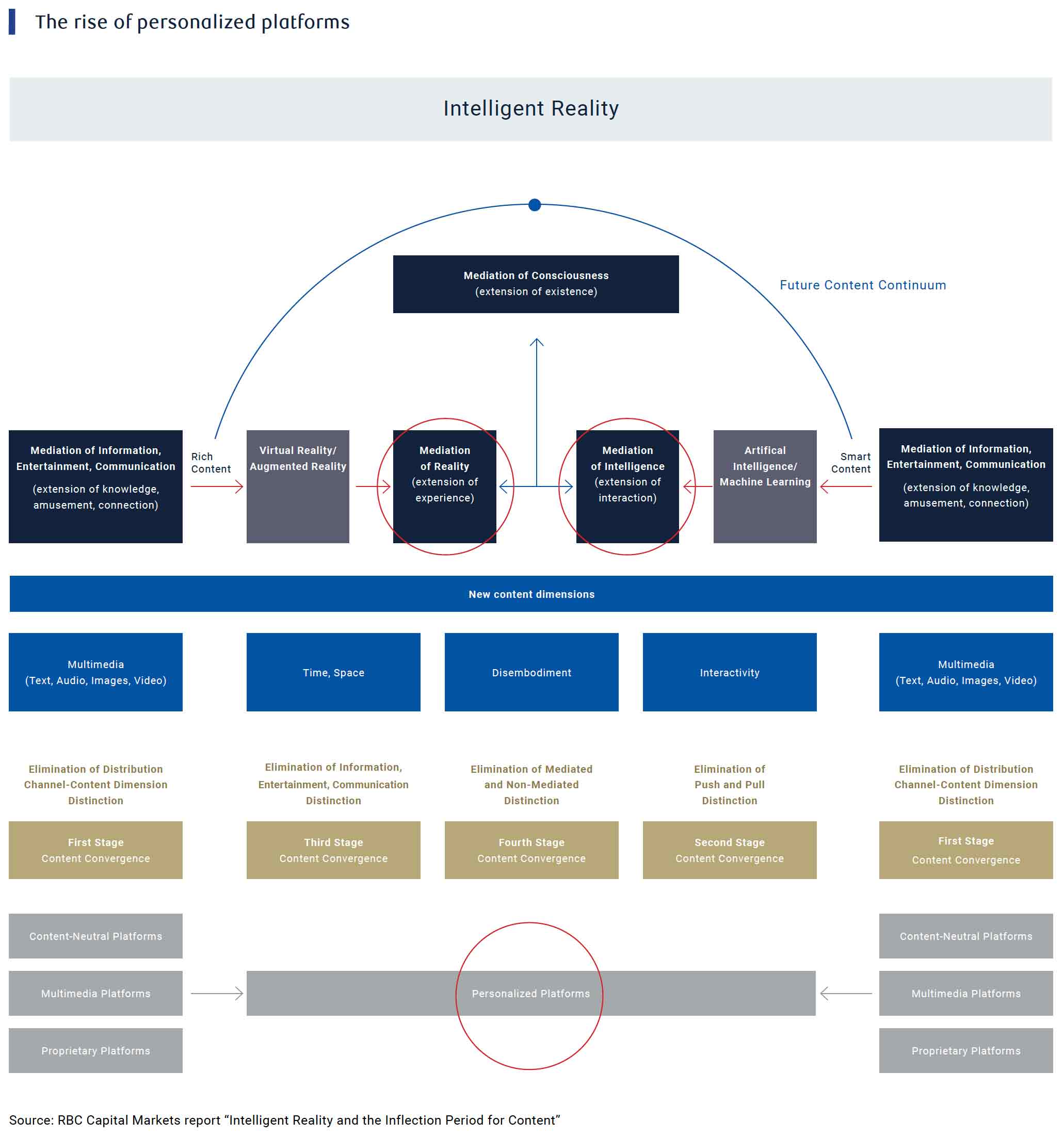 Under the next iteration of the internet, or the metaverse, we expect the data-industrial complex to take its first real leap forward with significantly greater consumer data ownership, portability and protections.