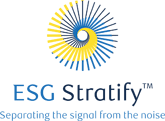 ---
The focus on ESG has accelerated in recent years—especially as corporate executives have embraced the idea of stakeholder capitalism in their business practices and the pandemic has highlighted the resilience of ESG strategies against the backdrop of significant market volatility. The NASDAQ recently helped to elevate the importance of ESG factors in investment decisions even more with its SEC proposal to advance board-level diversity and drive greater transparency around corporate governance. Amid this rise in consciousness among investors, companies, employees, and consumers, we explored how our coverage universe views various ESG factors. Through our analysis of ESG, we found that software firms can act as key enablers for the broader market to adopt ESG practices.
Here are the key takeaways from our report:
Transparency, D&I, and Environment Lead Considerations among Key Stakeholders
Our proprietary survey of approximately 1,400 individuals revealed that at least 80% of employees, investors, and consumers consider ESG at least somewhat important while making decisions to work for, invest in, or buy from a company. We found that a company's ESG footprint was of greater importance to younger respondents ages 44 and under. Transparency topped the list of considerations, followed by environmental impact and diversity and inclusion. While traditional factors like philanthropy and innovation are still important, stakeholders are now factoring in other ESG factors when making decisions. Based on these results, we believe that companies which have an increased focus on transparency, environmental, and diversity and inclusion initiatives are well-positioned to attract talent, capital, and customers.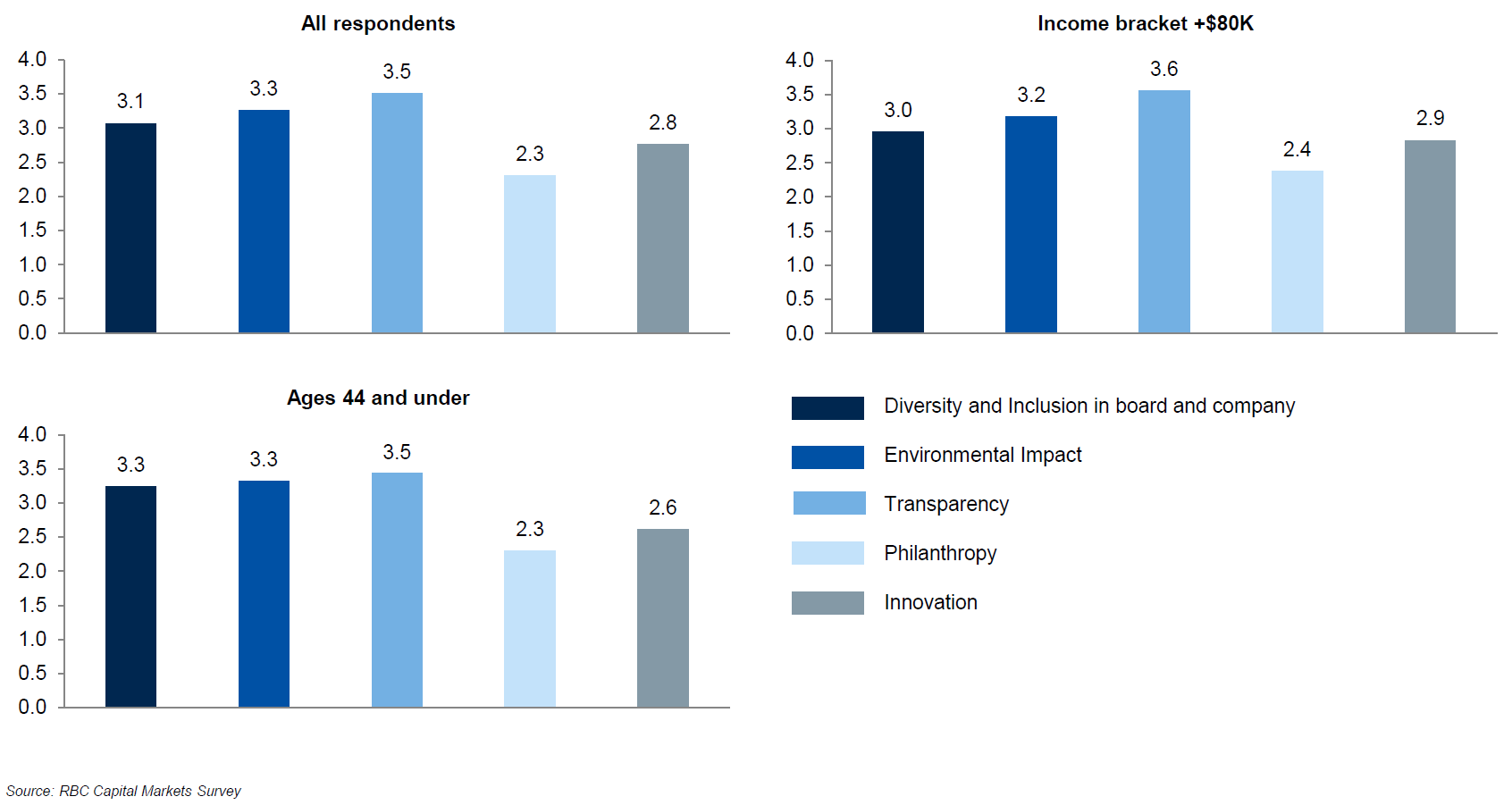 Led by Climate Change and D&I, Sustainable Investments Surge in Recent Years
Within our universe of Morningstar-tracked global, U.S., and sector-focused equity funds with meaningful US holdings, we identified $1.7 trillion AUM that consider ESG to some degree and $378 billion AUM in dedicated sustainable equity funds that heavily integrate sustainable investing practices in their processes. Net inflows into dedicated sustainable investments accelerated to new highs in 2020. Among the thematic focused sustainable funds within our universe, inflows into climate change and environmental opportunities funds have accelerated in recent months. We have also seen a number of new fund launches focused on this them this year.
Among ESG categories, investors have shown increased focus on climate change and human capital management (diversity and inclusion in particular). Companies have also been increasing their focus on their management of climate-related risks, in part driven by investor engagement on these issues. We believe this heightened focus will have significant implications on how software and other industry sectors manage future risks and opportunities. Leveraging third-party ESG risk scores, we found that companies with better ESG risk profiles have outperformed those with worse ESG risk profiles over time. With this in mind, some of the key ESG risk considerations that the software industry will have to contend with include human capital management, data privacy & security, and data center energy consumption.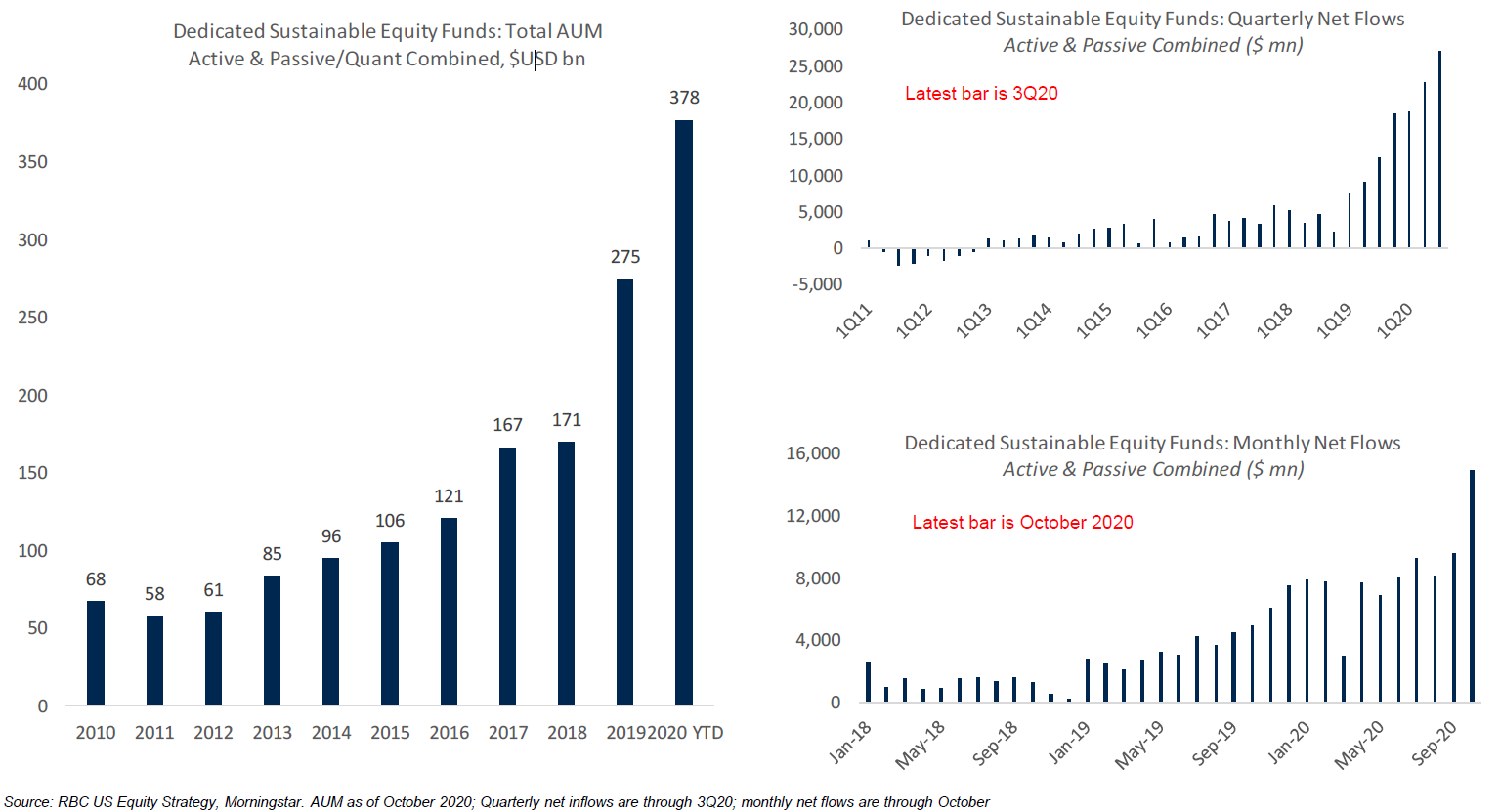 ESG Slowly Gains Momentum among Software Vendors
While it may be a relatively newer topic in the industry, we believe that ESG is becoming more important to software firms. In our analysis of ESG criteria among software companies based on disclosures, culture, and governance, we found that ESG consciousness differs among large cap and SMID cap firms. For example, 38% of large caps scored >75%, but only 17% of SMID caps scored above that metric. We may attribute this to the fact that many SMID cap firms are relatively newer to the market and have fewer available resources to measure, manage and report on ESG performance. Our research revealed that while many firms do not have systematic ESG initiatives, the industry may be in the process of actively ramping up. Approximately 17% of our coverage of software companies have ESG-related job postings on their websites and we anticipate greater reporting on ESG positioning in the years ahead.
A Promising Journey Ahead
We believe ESG adoption has a promising future within software firms. Our proprietary survey indicates that ESG is becoming a key consideration for employees, investors, and consumers and we believe that ESG factors will continue to rise in importance as younger generations comprise an increasingly larger portion of the workforce and consumer base. As the pandemic drives businesses to evolve their ESG policies and heightens investor interest in ESG performance, software companies are not only likely to ramp up their own initiatives, but can also become key enablers for other sectors within the broader market as well.
"From our proprietary survey of ~1,400 individuals, we found >80% of individuals surveyed consider ESG at least somewhat important while making decisions to work at, invest in or buy from a company."
---
Matthew Hedberg authored "The ESG Outlook for Our Software Coverage Universe" published on December 6, 2020. For more information about the full report, please contact your RBC representative.
---
Our Commitment to ESG
ESG Stratify™ encompasses all of RBC Capital Markets' ESG thought leadership and insights, including our monthly ESG Scoop series and industry-specific publications from our research analysts. RBC's Equity Research Group delivers thorough, comprehensive assessments of companies spanning all major sectors, along with macro insights and stock-specific ideas to help guide portfolio management decisions.