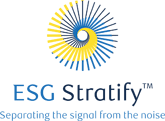 ---
ESG is not a new phenomenon in the corporate and investment worlds, but the way it is applied and embraced is changing, fast. Our research analysts found that most of the companies attending the inaugural RBC Capital Markets ESG Conference in 2021 said that sustainability had been on their radar for some time, but that their strategies are still in flux.
Here are the main takeaways from our report:
The S and G
Companies are starting to view ESG more holistically, and that also means thinking beyond sustainability in an environmental sense. While climate risk is still rightly high on the agenda, the COVID-19 pandemic has highlighted the importance of social and governance issues for many companies.
Although the pandemic has accelerated the focus on social inequities, there was already a push in that direction coming from different stakeholders in the business. Companies recognize that employees want to work for companies that are doing the right thing, customers are facing their own pressures to achieve ESG goals, and investors are increasingly interested in ESG metrics.
The importance of transparency
As the concept of ESG evolves, so too does the scrutiny on strategies. Many companies and key opinion leaders at the conference highlighted the fact that companies are expected to do more today, but also that they need to communicate those processes. Both ESG reporting and target setting were seen as key elements to strategies going forward.
This is partly driven by key stakeholders, particularly investors, who want to see interim targets and past performance against goals. They are also looking for large commitments, especially when it comes to mitigating climate change and setting net-zero carbon targets.
But the other driver is the prospect of government regulation and mandated disclosure. The SEC recently reported that it was reviewing how companies are disclosing risks from climate change, and the Biden administration has suggested that it may seek to require public companies to disclose climate risks and emissions in their operations and supply chains.
The business opportunity
While these pressures from key stakeholders and prospective government regulation are helping to drive ESG commitments, it is becoming clear to many companies that there are also opportunities in the space. Embedding ESG as part of the company's core business strategy has been shown to help create value and improve performance, as well as all the positive impacts of responding to stakeholders.
But there are also specific industries that stand to gain from new innovations and technologies tied to decarbonization. Advances in hydrogen, carbon capture and storage, green diesel and sustainable aviation fuel, recycled plastics, mass timber, and electric vehicles, are among many areas that companies were optimistic on. Cost reduction, policies from the new Biden administration, and pressure from young people are all key tailwinds for these innovations. But a key statement from Will Gardiner, Group Chief Executive Officer of Drax, was that momentum behind decarbonization would really accelerate as more companies come to view ESG as an opportunity, not just a risk.
Diversity and inclusion in focus
One of the key areas outside of the environmental lens for all companies was diversity, equality and inclusion – and here too, the conversation has changed. There is a growing recognition that D&I is important for competitive advantage and meeting strategic objectives. This tallies with our own research that employee engagement and D&I were the most commonly discussed ESG topics across all S&P 500 companies during the 4Q20 reporting season.
D&I is growing in importance because its benefits are being realized by early movers. The ability to attract and retain the best people, foster innovation and harness a diversity of thinking were all benefits cited by companies. Here too, disclosure and transparency are gaining ground. We found that as of August last year, 62% of S&P 500 companies were disclosing data on their workforce representation by gender, but only 21% were reporting by race/ethnicity. We expect disclosures to improve in 2021 as investors continue to make this a focus of their engagement efforts.
From peripheral strategy to core value driver
Earlier in its evolution, ESG was often thought of as part of corporate social responsibility and, as such, was not seen as a disruptive force throughout the business. But now, companies are increasingly focused on embedding their ESG strategy throughout their operations and culture amidst its rapidly growing role as a core value driver.
---
Sara Mahaffy authored the "RBC Global Environmental, Social and Governance Virtual Conference; Complete Conference Review" published on March 1, 2021. For more information about the full report, please contact your RBC representative.
---
Our Commitment to ESG
ESG Stratify™ encompasses all of RBC Capital Markets' ESG thought leadership and insights, including our monthly ESG Scoop series and industry-specific publications from our research analysts. RBC's Equity Research Group delivers thorough, comprehensive assessments of companies spanning all major sectors, along with macro insights and stock-specific ideas to help guide portfolio management decisions.