Key Points
Transformational trends have accelerated as a result of COVID-19.
The industry's shift from high volume to smaller, targeted drugs is impacting CDMOs.
New global supply chain strategies should favor local CDMOs.
Private equity firms are playing a bigger role in the CDMO sector.
CDMOs achieve stability through greater scale and product diversity.
COVID-19 is proving to be a defining moment for the healthcare industry. Transformational trends in the outsourced pharma sector are being accelerated and catalyzed by the spread of coronavirus. Many were trending prior to the pandemic, but the added pressures of the crisis are changing both the momentum and magnitude of change.
CDMOs have proven themselves resilient in the current climate. With their relentless focus on operations and quality, CDMOs are as well-prepared and well-positioned as they could possibly be for an infectious disease of this nature. Most have continued their operations with minimal disruptions and are now planning to ramp-up their activities.
In many ways, the contract manufacturing sector represents the COVID-19 supply chain. Many of the critical products we're hearing about on the news every day, along with the active pharmaceutical ingredients that go into them, are being made by CDMOs. What's more, companies are increasing pandemic-related R&D and manufacturing to rapidly develop, test and deploy related vaccines, therapeutics and diagnostics. CDMOs will be investigating compounds for COVID-19 utility – and seeing an uptick in business as a result. As an example, on its Fiscal Q3 earnings call, Catalent recently disclosed 90 molecules in its network targeting COVID-19.
"CDMOs have proven themselves resilient in the current climate. With their relentless focus on operations and quality, CDMOs are as well-prepared and well-positioned as they could possibly be for an infectious disease of this nature."
- Daniel Cohen
Many CDMOs already have the capabilities and technologies to rapidly adapt to this changing environment. The sector is inherently accustomed to change, flexibility and responding to evolving pharma and biopharma needs, and well positioned to address significant shifts in demand. Speed is now of the essence, with a need to implement more rapid, flexible, collaborative and modular production processes to accelerate delivery and enable complex drugs to quickly reach the market. Investments made in ensuring world-class function excellence, coupled with the rigor of tracking critical KPIs, enable the best CDMOs to remain calm, focused on serving customs and ensuring reliability of supply for our global pharmaceutical industry.
That said, we do see other transformational trends having a major impact on the sector, some with inherent headwinds.
Targeting specialized medicines
The evolution of pharma medicines to be more targeted is impacting CDMOs. Holistically, pharma companies are less focused on blockbuster drugs and primary care medications that require brute force and are volume-driven. The continued shift to niche, smaller population orphan drugs treating rarer conditions and sold at higher prices, inherently creates a challenge for manufacturers that historically did best when manufacturing high volumes. Specialized ancillary services need to be developed in order to capture additional share of customer wallets.
Investing in gene therapy
In just the past few years, the gene and cell therapy segments have exploded with government support and huge pharma investment, but the technology and equipment required are state-of-the-art and the processes and people required are only just emerging. Keeping pace with the high levels of investment that gene therapy innovation demands will be a major challenge for CDMOs.
Rethinking supply chain strategies
A more positive dynamic of COVID-19 may be found in the rhetoric around supply chain dependencies on China which will benefit CDMOs in the West. Post COVID-19, pharma procurement professionals may increase the premium they are willing to pay to secure local manufacturing. In the past, price played a meaningful role in some outsourcing decisions, but many may now be willing to choose CDMOs in the west for discovery, formulation, early stage development, testing services, active pharmaceutical ingredients and finished dose services. We expect that it will be easier to justify paying more for a product that's made in Illinois rather than in mainland China.
High growth market with sub-scale penetration
In 2019, the CDMO market reached $90bn in size and is expected to grow to $117.3bn by 2023. This CAGR of 6.8% outpaces the growth in the underlying pharmaceutical market and is driven by increased targeting of specialized medicines, investment in gene therapy and a renewed approach to supply chain strategies, among others. Additionally, the CDMO market has approximately 26% penetration when compared to approximately 45% penetration in the CRO market which shows that there is substantial white space for additional growth going forward.
Similar to this
Private Equity's Expanding Role
Private Equity firms are continuing to recognize that the CDMO sector is an attractive way to tap into macro-demographics in pharma. Over the last 5 years, private equity has acquired over 30 CDMOs for an aggregate value of over $13.5 billion. An aging population, rising in accordance with age-related diseases and increased access to medication, are set to drive even further focus on this derivative bet on continued growth in pharma.
Investors will continue to value CDMOs for their diversification. Back in 2015, a single Hillary Clinton tweet on drug pricing hit pharma stocks hard. Publicly traded specialty pharma companies saw their forward EBITDA multiples drop from 12.2x to 7.9x in just 12 months. The largest CDMOs have such diversified portfolios, making so many products for so many companies, that they are more insulated from pricing variables. In an era characterized by extreme focus on pharma pricing, investors will continue to place a premium on pharma outsourcing providers whose diversified revenue mix provides inherent shelter for risk of single product volatility. Over the last 5 years, average forward EBITDA multiples have increase from 11.9x to 20.8x, reflecting investors continued confidence in the sector.
"Over the last 5 years, private equity has acquired over 30 CDMOs for an aggregate value of over $13.5 billion."
- Howard Dingle
Capitalizing on the Challenge
Right now, in terms of financing, we're seeing some clients shore-up balance-sheets and liquidity as a result of COVID-19. But generally, CDMOs are strong. CEOs say their manufacturing sites are largely operational, and companies are embarking on capital expansion projects to capture growth opportunities.
We've said for a long time that scale is important in this industry. Highly-regulated pharma customers demand fewer, bigger, better suppliers. What's happening right now exacerbates this demand. There's safety in scale if you're a CDMO with a greater degree of size, diversity and stability to offer your clients.
Our clients are pursuing and achieving that scale. Permira's acquisition of Cambrex, a leading small molecule CDMO, is one recent example. Permira's $2.4 billion acquisition will support the ongoing growth of Cambrex's integrated services offering by enhancing the company's services to support the analysis, development and manufacturing – from preclinical through commercial phases – of drug substances and products on a global scale. Previously, GTCR and The Carlyle Group acquired AMRI for $1.4bn, establishing a significant platform in the CDMO space.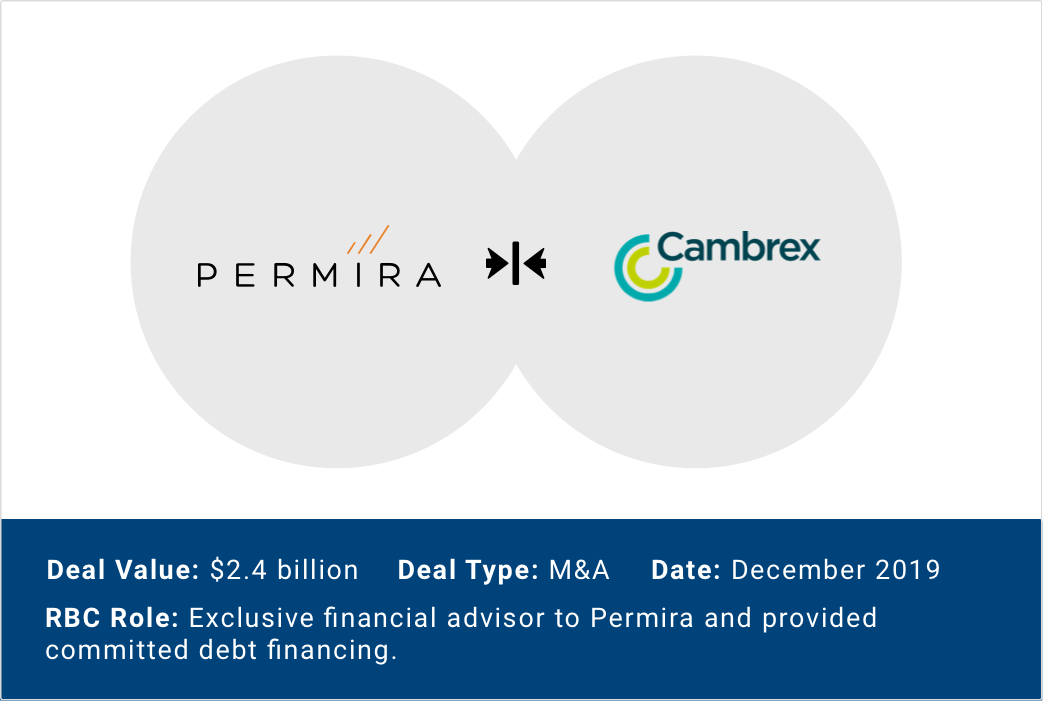 Fast Forward to a Connected Future
Looking ahead, we can expect to see even more investment in the sector, particularly in new pandemic-related vaccines, therapeutics and manufacturing facilities. Pharma outsourcing and support activities will see significant and rapid increases. There will continue to be a demand for firms to scale-up and to be more streamlined, as faster ways of identifying, testing, trailing and approving vaccines and therapeutics are required. The CDMOs that succeed will be those who can bring increased speed, efficiency, agility and accuracy to the clinical supply chain. Scaled, global players will continue to lead the pack.
In tandem with this increased reliance on outsourcing, there will also be a need for increased collaboration and convergence across other specialized healthcare sectors, on a regional and global scale. Now, more than ever before, it is mission critical for organizations to work together, whether streamlining trials for COVID-19 vaccines or initiating new trials to address the many other diseases that currently have no therapies on the market.
The depth of our expertise at RBC Capital Markets goes beyond investment banking. Our team has played a significant role helping to grow firms in this sector globally. We bring clear visibility into how successful companies are run beyond deals and transactions, combining our insights into company strategy to keep our clients ahead of the curve. We will play our role and help our clients move forward faster together.