Consumer Sectors Have Typically Been Underweight Positions In Sustainable Funds
Both Consumer sectors have typically been underweight positions in global and US focused sustainable funds, which have been headwinds as AUM in sustainable investments has grown over time. For Consumer Staples, we have also found that ESG momentum (recent improvement in ESG scores and ESG sentiment) has been relatively low compared to other sectors, suggesting that underweights are unlikely to narrow. For Consumer Discretionary, we have found that the sector's overall ESG momentum score ranks middle of the pack relative to other sectors (and in particular Consumer Durables & Apparel ranks relatively high, while Retail ranks lower). We'd note that we have seen increased focus on GHG emissions, waste management, labor practices, addressing ESG risks in supply chain, and ESG opportunities in product design.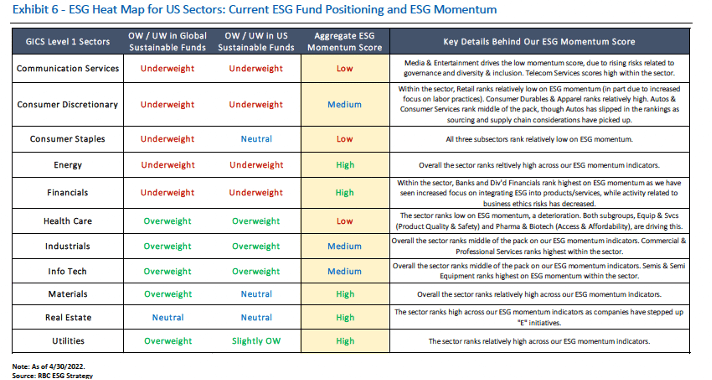 E&S topics lead Consumer ballot proposals
As we discussed in previous reports, With regard to shareholder proposals, 2022 has been a record year in terms of the number of environmental and social related shareholder proposals on the ballot.
For Consumer sectors specifically, the following issues have jumped out from our review of proxy voting trends: (1) setting near/medium/long-term, science-based emissions reduction targets inclusive of Scope 3, (2) addressing biodiversity risks and deforestation in the supply chain, (3) sustainable packaging & plastic waste, (4) labor practices and human capital management, with a higher proportion of shareholder proposals related to these topics on the ballot this year, (5) racial equity audits (note that this topic has been in focus generally across sectors); (6) director elections, where we'd note that both Consumer sectors stand out for seeing slipping support for directors in 2022; and (7) executive compensation, where we'd note that both Consumer sectors stand out for seeing relatively lower support levels on these proposals (relative to both other sectors and history).
Consumer names with stronger ESG profiles outperformed
The following table highlights key ESG performance trends within major S&P 500 (US) and S&P 350 (Europe) GICS sectors. For US Consumer Discretionary and Consumer Staples, we've found that companies with stronger ESG profiles (whether that is based on popularity in sustainable funds or third-party ESG scores) have outperformed over time within both sectors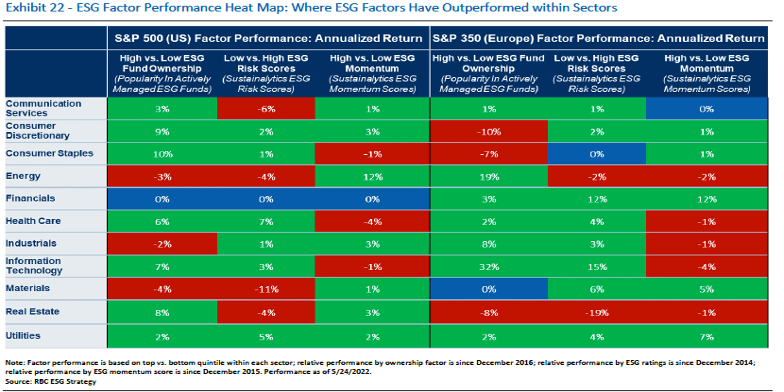 ---
Our Commitment to ESG
RBC Capital Markets' ESG StratifyTM encompasses all of our ESG thought leadership and insights, including our monthly ESG Scoop series and industry-specific publications from our research analysts. RBC's Equity Research Group delivers thorough, comprehensive assessments of companies spanning all major sectors, along with macro insights and stock-specific ideas to help guide portfolio management decisions.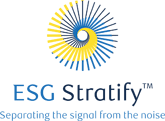 ---
Sara Mahaffy authored "The ESG Scoop: ESG Momentum." For more information about the full report, please contact your RBC representative.
---