By Nik Modi
Published September 14, 2022 | 7 min read
Key Points
CPG companies need to invest strongly in technology to take advantage of data capture and analysis and create AI-enabled and personalized products.
As lifespans increase and the quality of later life improves, consumer demographics, needs and wants will change and self-care is expected to escalate in importance.
Marketing has to become both broader and narrower, encompassing brand communities on and offline as well as micro-influencers.
Consumer needs extend beyond product and service demands as sustainability and impact continue to drive buying decisions.
The consumer industry is in flux, changing faster and more deeply as externalities like technological disruption, the COVID pandemic and the Russia/Ukraine conflict impact how and where we shop, what we can buy, the products we demand and more.
RBC Imagine's new framework has uncovered five future-defining themes that are expected to be change drivers for the future, and the consumer industry is heavily impacted by each one:
For consumer package goods (CPG) companies, these themes are likely to alter the products that appeal to consumers – how they are sourced, produced and packaged, the methods of marketing and brand development and customer relationships on a broader scale.
The technology that CPG companies need
There's no doubting that CPG companies need to focus investment in technology to provide a competitive advantage that will last for years to come. One of the largest forces disrupting existing companies is the growth of big data and the ability to harness the analysis of that data to provide more of what customers want.
As more and more of their personal data is gathered, consumers are increasingly interested in personalized and bespoke products and services. CPG companies will require data hubs that can collect information on consumers (with their permission) and use data analytics to generate insights and integrate these into the R&D process in order to develop the personalized products to meet this demand.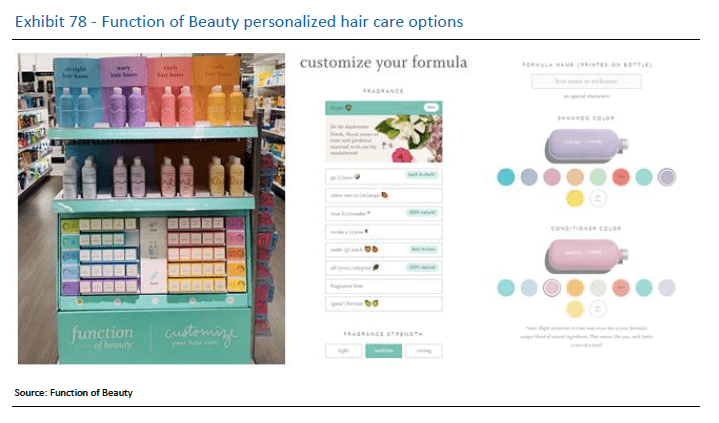 Data analytics can also help CPG companies to improve decision-making and product development in other ways, particularly where analytics are AI-driven. CPG companies should consider partnering with or acquiring AI-focused start-ups to speed their AI investment cycle and should also step up investments to incorporate AI into their own products.
For example, smart fridges that add items that are running low to shopping lists, smart coffee brewers that can reorder consumers' favorite pods and brew coffee according to expert recommendations, or AI-powered devices that can formulate and dispense personalized skincare products.
A longer lifespan
As lifespans extend and the quality of later life improves, CPG companies need to rethink their assumptions about their customers. Here again, data analytics can help develop products and services that propel consumers in their quest for a better quality of life.
Wearables, for example, can provide new avenues of data such as consumer vitals that help companies formulate personalized self-care products or recommend timely use of their product. A coffee company could suggest the optimum time of the day to brew a cup based on the previous night's sleep; a vitamin firm could make custom supplements based on individual health; or a grocery store could recommend what foods to buy in line with fitness goals.
Consumers are increasingly focused on self-care as healthcare costs rise and the population ages, and CPG companies in the space should see self-care become a greater percentage of their sales mix. But it's not just the type of products and services that will change, but also the demographics of the consumer base. Longer life expectancy and longer retirements should result in an expansion of consumer spending curves, making each consumer acquired more valuable than in the past.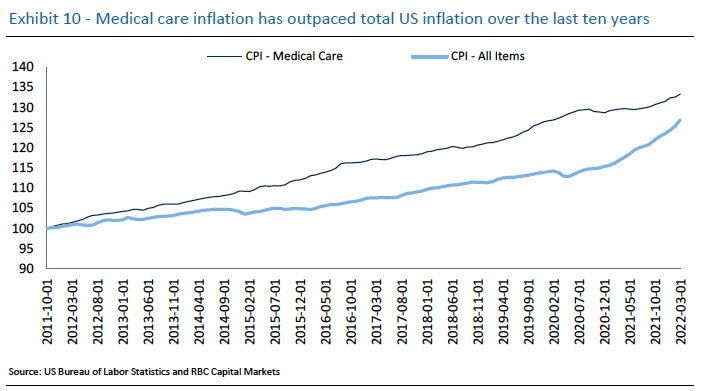 Companies should be willing to sustain higher customer acquisition costs as the ROI from acquiring a new customer increases. Especially because, as consumers get older, they tend to spend more on higher-end items. This is the case in Japan where several companies focus on older affluent consumers as their core consumer base.
This change also affects how CPG firms view their brand-building. Appealing to an older and more stressed consumer base, often increasingly focused on mental health, will require a change in how brands approach marketing and advertising.
It's also important to evolve the definition of self-care – it's not just healthier lifestyles that consumers crave today, but also more indulgent ones. Self-care can also mean kindness to oneself, stress relief and relaxation and small treats and indulgences. During the pandemic, for example, sales of sweet snacks went up as people felt the need for comfort. In the same way, alcoholic drink providers could market themselves as a break from the rat race, or skincare products could fit into the category of indulgence and self-care.
"As the stressors of the world mount, brands like Corona emphasize an escape from reality that may be comforting to consumers. Consumers are encouraged to "find their beach", kick back and relax with a refreshing beer in hand. We believe companies need to be conscious of their marketing messaging to highlight the benefits of self-care/mental health."

Nik Modi
Consumer Staples Analyst, RBC Capital Markets
Brand-new marketing
Changing demographics will shift the mindset behind marketing, but companies also need to consider how and where they deliver their message. As the lines blur between the physical and digital world, CPG companies will need marketing and advertising strategies that ensure their brands are as relevant in the virtual world as they are in real life. For example, CPG companies could increase in-game advertising, allowing them to showcase their brands within video games, place products as part of the game and even improving some functional benefits within the video game (e.g. as a power-up).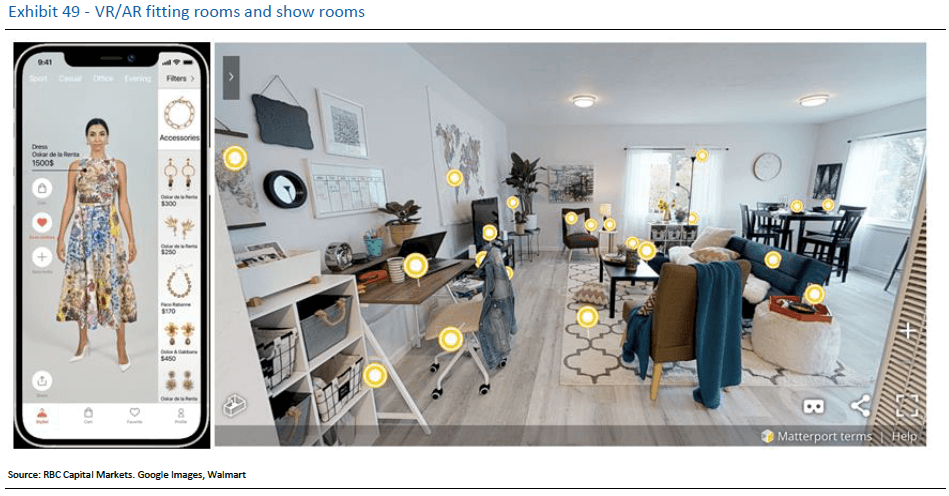 Companies should also create their marketing strategy for the next evolution of the internet: the metaverse. The metaverse could be leveraged to create immersive content that can help companies market new and premium product lines. At this year's Consumer Electronics Show, Proctor & Gamble showcased five of its products in its virtual Lifelab. Visitors were able to create an avatar to enter the platform and interact virtually with the technologies and innovations for the home.
"Traditional consumer-focused companies have been able to build strong brands with their presence at retail and on-premise locations, large advertising campaigns, sponsorships of mass gathering events and celebrity endorsements. With the adoption of a more hybrid way of living, consumer-focused companies will face challenges keeping their brands at the top of consumers' minds."

Nik Modi
Consumer Staples Analyst, RBC Capital Markets
Consumers are now taking more of their cues from individual recommendations rather than traditional marketing and advertising. From social media influencers to family and friends to online reviews, consumers are doing their own research. The companies that win out should be those concentrating on product quality, efficacy and storytelling.
Younger consumers are increasingly turning to online forums for both social interactions and community building, a trend that marketers need to connect with. These communities often span the virtual and the real, with in-person events, online communities, physical products and virtual subscriptions all part of the mix.
Beyond the products
When it comes to sustainability and impact, the long and short of it is that consumers expect more. Data transparency works both ways and customers today can quickly uncover the sustainability credentials of many products and use that information to make choices.
Given the increased importance of social media and online reputation of brands, there is a need for a new C-suite level officer in charge of monitoring the perception of the company in the eyes of digital native consumers – the Chief Integrity Officer.
Social media popularity and influencer recommendations can propel strong growth when the right video goes viral, but can also fuel negative sentiment with a misjudged effort, such as Pepsi's commercial with Kendall Jenner which was perceived as trivializing the Black Lives Matter movement. A Chief Integrity Officer is required to be in charge of major brand's perceptions in the online world and spot potential tripwires ahead.
It's not going to be enough for companies to talk the talk, they also need to walk the walk. Firms should integrate the local environments of where they operate and source as a key part of their ESG planning. Are their current locations sustainable for the long run? What are the attitudes of the local communities on their presence in the area? Are suppliers and vendors responsibly and sustainably sourcing the materials they provide? Will that resource still be there in 5, 10, 15 or 20 years?
Companies need to take deep dives across their environmental impact and sustainability of their supply chains – not just for reputational purposes (though that does matter) but also to ensure long-term supply as well as long-term ability to operate in the communities where they source.
In a sector undergoing rapid change, there are bound to be winners and losers. We believe that companies investing in technology to boost their customer relationships will have a competitive edge. Recognizing the new demographics of their audience, meeting customers in both the digital and physical worlds and identifying demands for personalized products that are more sustainable are all part of creating a customer experience that will build brand loyalty and the new CPG company of the future.
Nik Modi authored "RBC Imagine: Re-imagining the CPG Company of the Future," published on May 26, 2022. For more information about the full report, please contact your RBC representative.