By Vito Sperduto and Carrie Cook
Published October 15, 2021 | 2 min watch
Key Points
Recent M&A deal volumes have reached historic levels at all deal sizes and across all industries.

Expect the strong availability of capital to continue to drive large transactions in the near future.

Changes in consumer behavior driven by COVID-19 will have a lasting impact and lead to more investment and convergence in the sector.

Companies have gained confidence in managing through volatility, and this should further support strong deal activity moving forward.
Can you give a brief overview of recent M&A trends, especially in the consumer and retail sectors of the market?
Vito Sperduto:
Since mid-2020, when the M&A market effectively reopened, there's been an unprecedented level of M&A volume at all sizes of transactions and across all industries.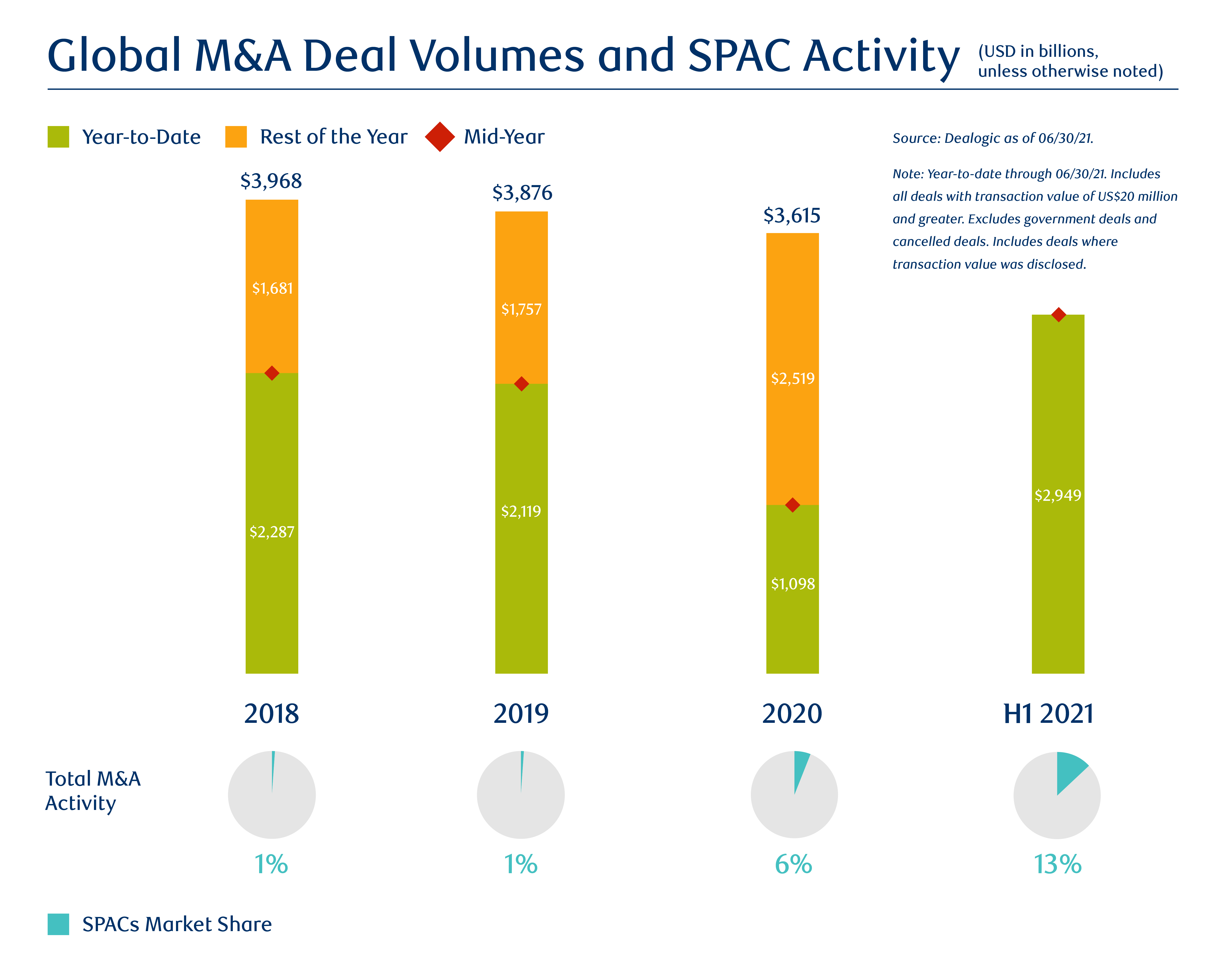 Carrie Cook:
We see a great number of our consumer and retail clients thinking about where they want to deploy capital. I think large deals will continue to be a theme going forward.
Vito Sperduto:
Capital availability is very strong, whether from financing markets or private capital. This environment will support very large transactions. The consumer sector has traditionally been very active in M&A. With the support of a more stable backdrop in the first half of 2021, we saw a return to significant transactions across both the consumer and retail sectors.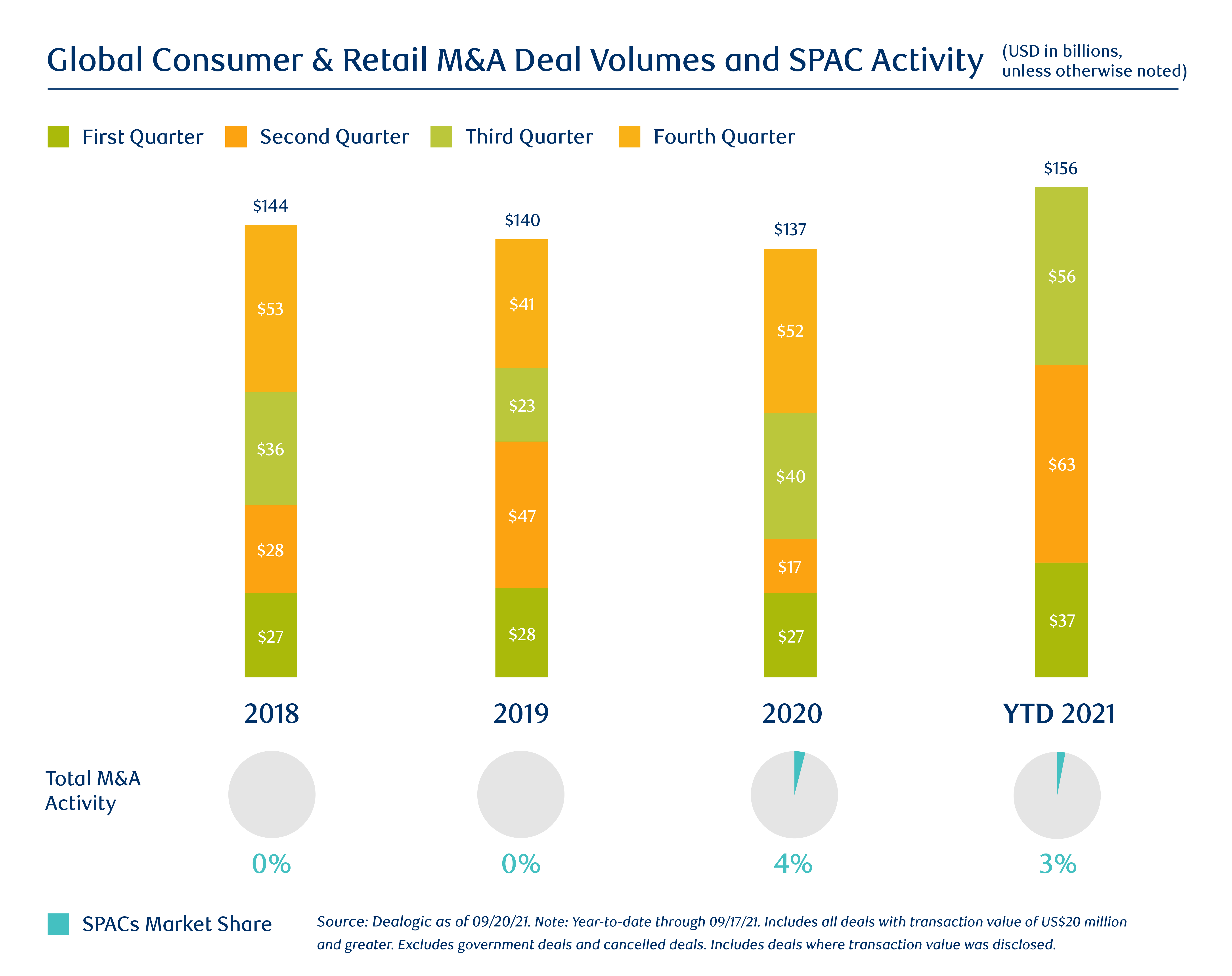 What are some specific examples of recent deals and how you have worked with clients to support them?
Carrie Cook:
We've seen some sizable deals driven by some of the world's largest Consumer Packaged Goods (CPG) companies. One example is Kraft Heinz's divestiture of their natural cheese business in Canada, where RBC acted for Kraft. Another example is One Rock's purchase of the Nestlé water business, which was part of a business-refocusing initiative.
Vito Sperduto:
We've been able to assist clients not only in helping them prepare for a potential divestiture of their businesses, but also to understand their alternatives and then to conduct the M&A process in the most efficient manner possible. Efficient deal execution has become increasingly important.
"Companies are deploying M&A to stay in tune with changing consumer behavior."

Carrie Cook, Global Head, Consumer and Retail
What are some underlying factors currently driving M&A transactions in consumer and retail?
Carrie Cook:
The one concept that ties all of the consumer and retail sub-sectors together is consumer behavior. Consumer preferences around travel, around investment in the home, around eating habits…many of the changes in consumer behavior which we saw during COVID-19 will have lasting impacts. Many of our consumer and retail clients are investing heavily in customer data and analytics as they try to stay in tune and ahead of consumer behavioral changes.
Shifts in consumer behavior are also leading much of the convergence activity that we're seeing in M&A. This includes convergence between technology and retail, retail and real estate, consumer companies and logistics and transportation businesses. Across our firm, we are trying to determine how these industries and sub-sectors are converging and how we can best support our clients in bringing them together.
Can you tell us more about the global dimension of consumer and retail M&A deals?
Vito Sperduto:
Our consumer and retail practice enjoys a diversity of geographic locations, but also a diversity of sub-sectors and niche sub-sectors – we have significant coverage across all of these.
"A global cross-sector, cross-product perspective is going to be key."

Carrie Cook, Global Head, Consumer and Retail
Carrie Cook:
When we're supporting a retail and consumer client, sometimes they want to speak to someone in healthcare, or they want to understand transportation, or they want to speak to somebody from our real estate business. We're able to respond in all of those areas and bring that knowledge and expertise to bear. I think that a global cross-sector, cross-product perspective is going to be key going forward.
What are your expectations for the consumer and retail sectors in the near future?
Vito Sperduto:
It's really a matter of confidence in how a business is going to perform in different environments. We've just gone through one of the most tumultuous times in history and the winners have shown that they can adapt their business models. I think that's caused them to be more assured in pursuing strategic growth initiatives using M&A as a tool.
Carrie Cook:
Everything we've learned with clients in the last couple of years has created the assurance that we can work together to execute deals in volatile times.
I am quite confident that we are going to continue to see outsized volumes.