Drivers of Change
Industrials includes companies that provide industrial and commercial equipment and services, transportation, and distribution. The sector spans a wide range of areas including construction and farm machinery, automobiles, airlines, railroads, and waste management. All these areas are impacted to some degree by social, political, technological, economic and environmental influences. Of the five, technological change is having the most widespread and profound impact.
Automation, big data, artificial intelligence, machine learning and many other digital innovations are redefining the way products and services are created and delivered, as well as how producers and customers interact and labor markets evolve. Population growth is creating pressures on space, transportation, food and agriculture, and there are countless material needs that depend on industrial efficiency.
Key developments are taking place in the automobile and transportation sectors, where autonomous and electric vehicles, artificial intelligence and greater connectivity are certain to have far-reaching effects. Similarly, in manufacturing and machinery, the growth of automation and the relentless pace of digital innovation is transforming traditional patterns of supply and demand.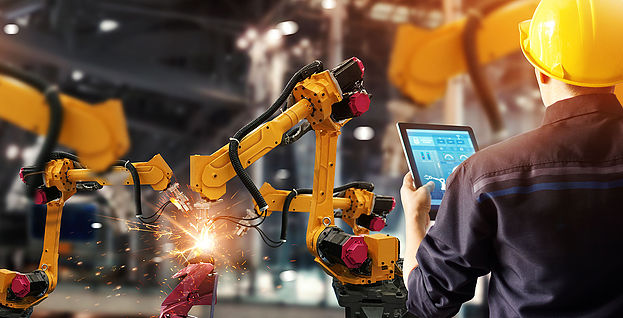 Worldwide, industrials are undergoing a period of intense and rapid change. Today's industrial revolution is founded on digital technology and requires continuous investment and R&D to ensure businesses remain competitive and relevant. Those who stand still will see their businesses eroded by more agile competitors.