In a first for Royal Bank of Canada (RBC) across Asia Pacific, RBC Capital Markets has announced a three year partnership with Theatre Royal Sydney, our first arts and cultural partnership in Australia. This special partnership will provide money-can't-buy experiences for our clients, offers employee engagement opportunities, significantly impacts the community through a range of projects, increases our brand presence in Sydney and supports our global commitment to the arts
RBC is a major supporter of the arts globally and has been Principal Partner of London's Old Vic theatre since 2015, enabling more artistic output and varied programming than ever before including 30+ main stage productions, 20 of which were world premieres and 17 have transferred to the West End, Broadway and beyond. One of those world premieres at The Old Vic was Girl from the North Country now making its way to Australia at Theatre Royal Sydney.
The partnership with Theatre Royal Sydney supports RBC's global commitment to support the Arts and Cultural communities in the countries we operate. The arts play an important role in building vibrant communities and strong economies. This partnership will significantly impact the Australian community through a broad range of projects including the opportunity for productions from the theatre to be broadcast to remote regional centres. It will also provide opportunities to expand RBC Capital Markets support of community organisations including Youth off the Streets, Ronald McDonald House Charities Sydney and RBC Race for the Kids.
The Theatre Royal Sydney Partnership will also support RBC's Women in Finance Scholarship with University of Technology Sydney (UTS) Business School. The purpose of the scholarship is to advance the progression of women in finance through rewarding talented female students. There will be a unique opportunity for UTS graduates to be mentored by Dame Rosemary Squire, Joint CEO of Trafalgar Entertainment Group, operators of Sydney's Theatre Royal, who is the only woman to have won the EY UK Entrepreneur of the Year Award and became the first woman to represent the UK at the World Entrepreneur of the Year. The scholarship is offered to outstanding female students commencing their second year of study in the UTS Bachelor of Business with a Finance major, and includes academic support as well as an internship at RBC Capital Markets.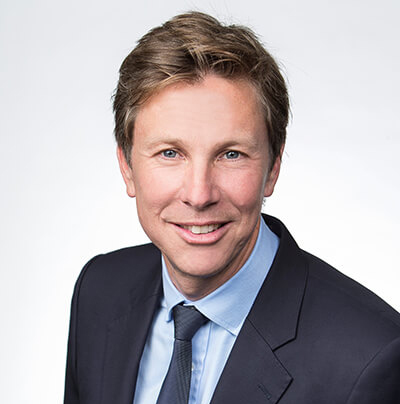 "RBC has a long-standing commitment to support the arts, recognising the role it plays in enhancing the communities in which we live and work. Our support of Theatre Royal Sydney builds on that commitment and is a great opportunity for us to work with the team at such an exciting time for the theatre and the Australian arts sector. It is a beautiful connection that one of the very first productions supported by RBC is a musical that we supported on debut in London, and we look forward to it being the first of many."

- Blair Wark Chief Country Officer, RBC Capital Markets Australia
Theatre Royal Sydney is located within the heart of Sydney's Central Business District and is an important cultural asset for Sydney and NSW. Trafalgar Entertainment Group, is working in partnership with the NSW Government to enhance Sydney's cultural landscape. This pioneering partnership will help to reinvigorate Sydney's night-time economy, providing new jobs and making it amongst the best places to live, work and visit in the world.