Forty-seven keen cyclists saddled up with Olympic and Paralympic medallists for an epic charity bike ride across England and Europe to raise funds for the stars of tomorrow. Riders hopped on their bikes from RBC's offices in central London and rode all the way to Bruges, via Holland, in the inaugural RBC Ride for the Kids, in support of SportsAid. The team, largely made up of RBC employees, collectively clocked up more than 8,600 miles and raised more than £60,000.
SportsAid give financial assistance to the stars of tomorrow in their quest to become the next Olympic, Paralympic or World Champion. Charity Ambassadors, Paralympic 800m champion Danny Crates, double Olympic silver medal canoeist Richard Hounslow and rower Jess Eddie, who claimed silver in Rio as part of the women's eight, joined the riders on their quest. Richard summed up the Ride perfectly: "It was really good fun – all the riders were pushing each other along. RBC Ride for the Kids is such a fantastic event – helping those young athletes not just to dream about achieving their goals but to actually have the opportunity to go out there and live their dreams – I was lucky enough to do that and it all started from the SportsAid foundation."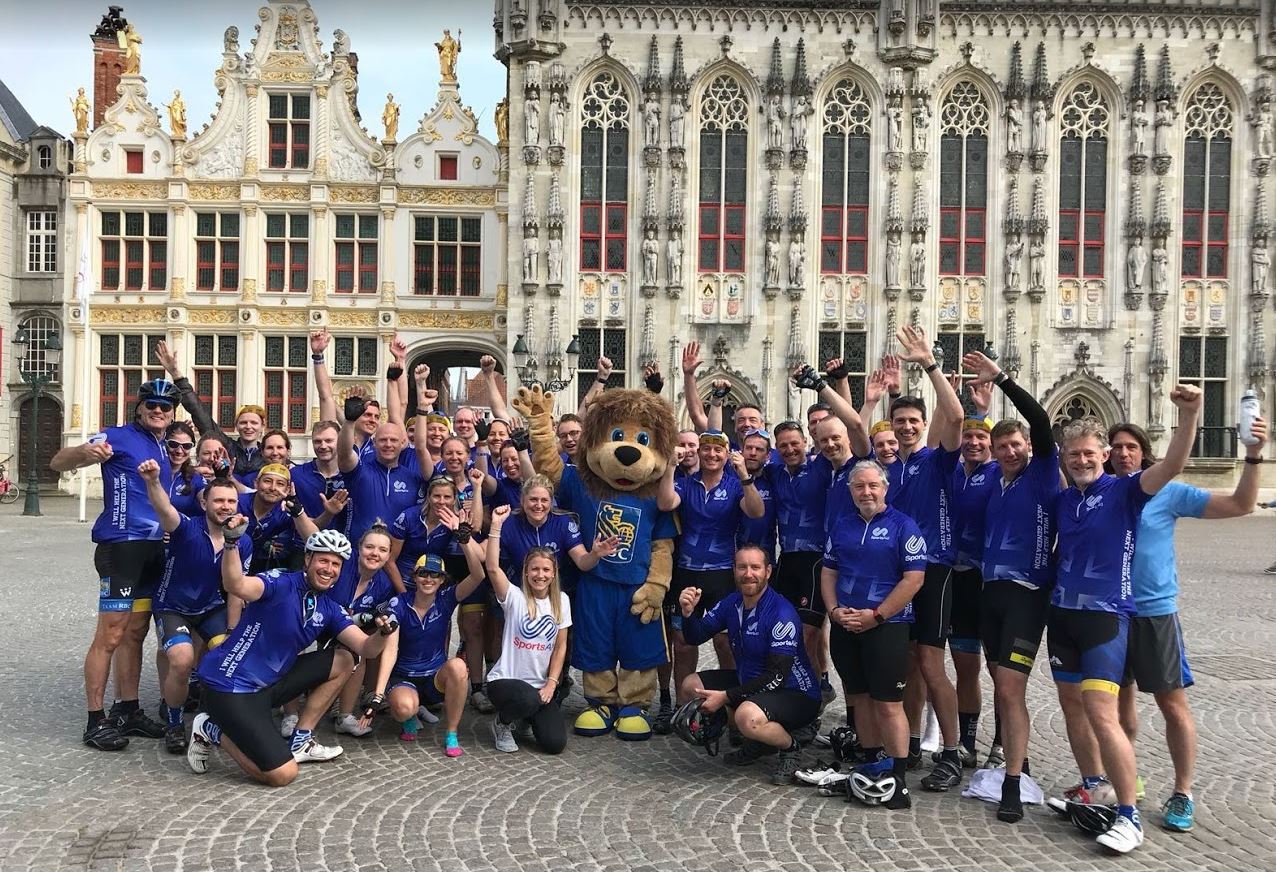 RBC have partnered with SportsAid since 2014 and have now raised nearly £400,000 for the charity. RBC CM and WM support 50 young athletes every year with financial grants, a buddy programme, BFI movie nights and presentation workshops on The Old Vic stage.
Desiree Clarke-Noble, Managing Director, Head of Brand and Marketing, Europe and Asia-Pacific at RBC Capital Markets said: "This was about an epic challenge – the riders headed out from our London office to each take on a 183-mile, two-day cycling event from there to Bruges, all in aid of SportsAid. Our SportsAid partnership started in 2014 and it's grown year on year, it's a crucial partnership for us, they may only be a small charity but the impact they make is enormous. Each year we think of different ways to add to the partnership and support the charity so they can in turn support more athletes. We're really pleased that some of our current Team RBC athletes and alumni are actually Olympic and Paralympic champions already, so that shows we're really backing the best."
The Ride also marked the launch of the #MyMiles challenge for SportsAid Week, which takes place in September and encourages people to log how many miles they clock up while exercising. The charity's chief executive, Tim Lawler, hopes the Ride will be the catalyst for a record-breaking year for the challenge as well as a flagship event for the charity in general. "It's been amazing. It was a people ride and I think some things have taken people by surprise. This is probably a key moment in our partnership," he said. "RBC Ride for the Kids is such a special event in SportsAid's calendar, it's becoming what we hope will be a signature event for SportsAid and something everybody queues up to be part of."