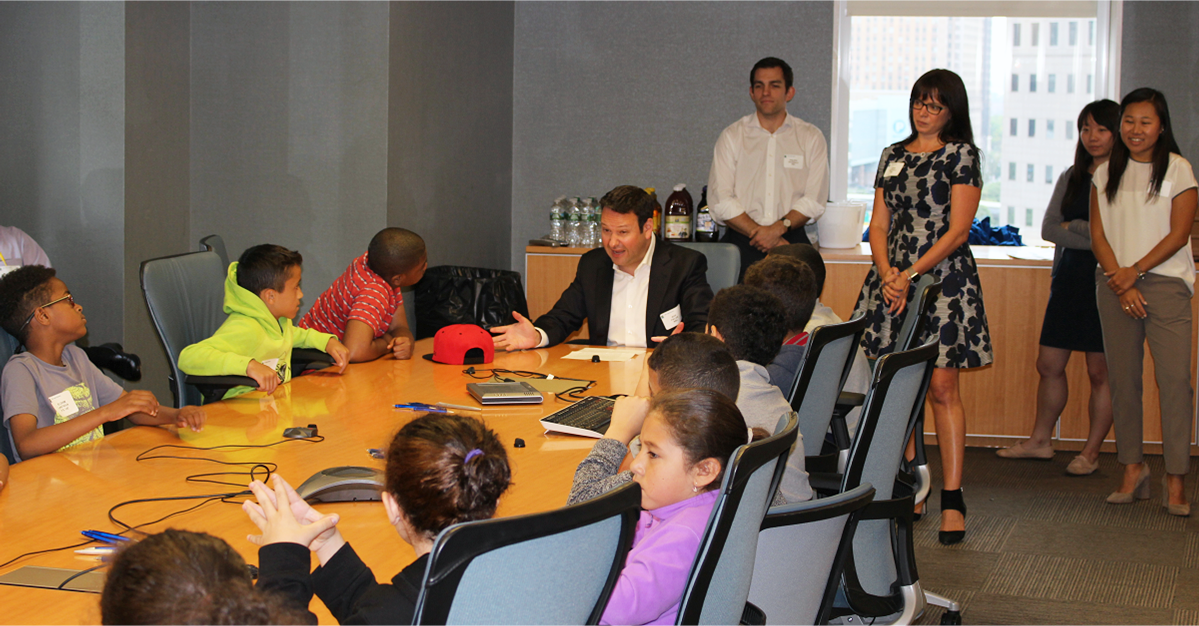 We recently hosted students from Change for Kids - a RBC Foundation USA grantee organization that focuses on engaging children in underserved communities early in their educational careers. RBC employees arranged a volunteer workshop for 20 fourth grade students from P.S. 142 in New York and exposed them to a trading floor environment, taught them about various positions within the firm and helped them build their first resume.

"The Change for Kids Career Day on the US RBC trading floor was a fantastic event where RBC staff were able to spend meaningful time with the students and experience first-hand how we can have a positive impact on youth in our community. The students brought a great energy to the trading floor and had impressive questions for our team. It really was an enriching day for everyone involved."
- Jeff Fields, Head of North American Fixed Income and Currencies Sales
RBC is committed to helping communities prosper through initiatives like this one, which form part of our culture to create positive social change for a brighter tomorrow.