At RBC, Diversity & Inclusion informs everything we do – from building leadership capabilities to encouraging everyone to bring their authentic selves to their roles.
Through awareness, education, and attracting and retaining top LGBTQ+ talent, RBC Capital Market's PRIDE Employee Resource Group (RBCCM PRIDE) has been instrumental in advancing our mission by building a positive and inclusive work environment for LGBTQ+ employees and Allied colleagues. In fact, its efforts have helped RBC earn a 100% score from the Human Rights Commission for 11 years in a row.
As an executive sponsor of RBCCM PRIDE, I'm particularly proud of our group's efforts to contribute time and resources to LGBTQ+ communities such as the New York City-based Hetrick-Martin Institute (HMI). HMI's focus on providing safe and encouraging havens for LGBTQ+ youth between the ages of 13 and 24-years old aligns perfectly with RBC's philanthropic youth-driven mission.
Helping Vulnerable LGBTQ+ Youth Realize Their Potential
With its belief that "all young people, regardless of sexual orientation or identity, deserve a safe and supportive environment in which to achieve their full potential," HMI fosters healthy youth development with year-round community-based programs, referrals, and services.
Each year, these services - ranging from counseling and job readiness to food, clothing, medical care, and documentation assistance for homeless youth - help more than 10,000 young people build a more positive future. Since 2016, RBCCM PRIDE has volunteered with HMI by hosting events such as financial literacy and resume workshops, pantry donations, and holiday drives.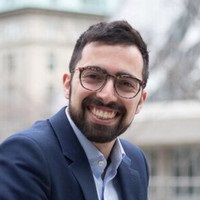 "By giving our time and talent to HMI, I know we're supporting high-impact programs and pathways for LGBTQ+ youth to realize their gifts and fulfill their potential."

- Marc Caporiccio, Global Diversity Lead & RBCCM PRIDE member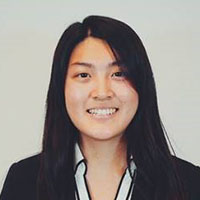 "It was a great experience to work with HMI youth on financial literacy workshops, holiday drives, and other events. It's through times like this that I am reminded of the importance of community and togetherness, and to give back to support our communities."

- Winnie Xin, Analyst, Global Equities & RBCCM PRIDE member
The RBC Foundation USA has awarded numerous grants to HMI over the years. In honor of this year's Pride Month, it once again partnered with RBCCM PRIDE and HMI in awarding a $25,000 grant to the organization. The Foundation continues to select HMI for grants "because of its impact on NYC and its service to LGBTQ+ youth since 1979 – the longest history of any such U.S.-based organization."
Making an Impact both in the Workplace and LGBTQ+ Communities
As we commemorate Pride month and the anniversary of the Stonewall Riots, it's important to take note of RBC Capital Markets and RBCCM PRIDE's accomplishments toward building a more inclusive workplace and society, and our long-standing commitment to make an impact in the communities in which we operate. Our work with HMI is one clear example.
As one of its most important community partners for more than half a decade, our support of HMI has not only made a measurable and positive impact in the LGBTQ+ community, but also improved the lives of thousands of young people. We've made history together, and will continue to do so.
"We are proud to support HMI and advance our mutual commitment to create a more inclusive world and provide LGBTQ youth with the resources and support they need to realize their full potential."

- Howard Sacarob, Head of U.S. Tax, Vice President and Managing Director